Weekend with the Eagle? Hosts Four Dates In New Courchevel Chalet During January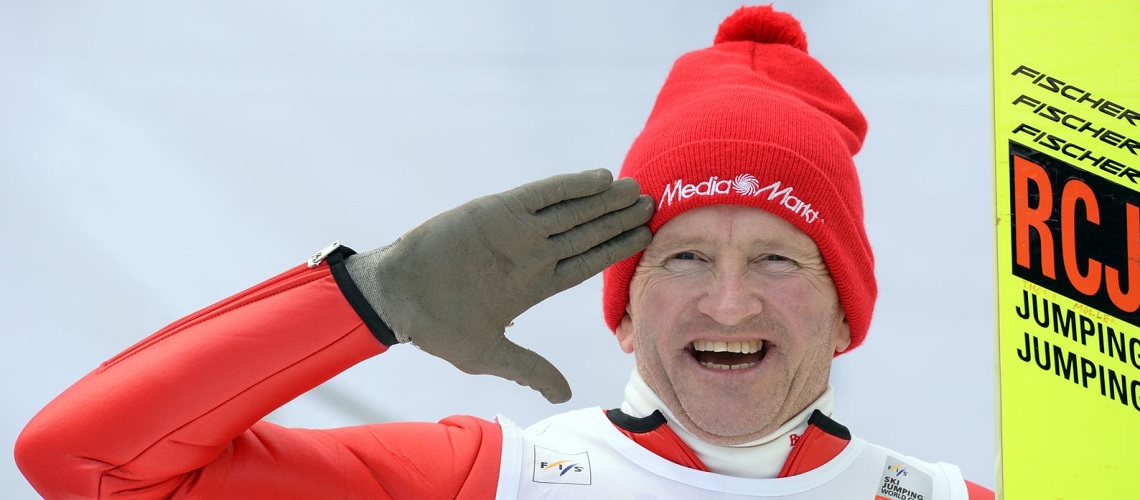 Ski Weekends has launched four dates hosted by ski jumper Eddie 'The Eagle' Edwards in one of their new chalets for this winter in Courchevel Moriond (1650). There's options to stay over a long weekend, or for a full week.
The new chalet, Monique, sleeps 26 guests across 12 bedrooms and is the largest chalet in Ski Weekends' portfolio. The chalet has been fully refurbished for the 2018-19 winter season. Ski Weekends friend Eddie 'The Eagle' Edwards, will be joining guests during three dedicated dates in the chalet. This will provide the opportunity to ski with Eddie for at least one half-day, stay with him and watch the 'Eddie the Eagle' movie with the legend himself followed by a Q&A session.
Ski Weekends Managing Director, Dan Fox, said: "We love Eddie the Eagle and when the opportunity came along for us to work alongside him we couldn't turn it down. We are delighted that he's going to be staying with us in our new chalet and whilst it gives the opportunity for our guests to enjoy his company and go skiing with him – we've heard he's rather good, we are also helping to raise awareness and money for Ski 4 Cancer too, a charity that Eddie is a patron of".
'Ski + Stay with Eddie' dates 2019 will include: Monday January 7 (7 nights), Thursday January 10 (4 nights), Monday January 14 (7 nights), Thursday January 17 (4 nights). Eddie will be hosting from Thursday 10th January onwards.
Ski Weekends is the home of short break ski holidays, offering more flexi-ski options than anyone else and are focused on ensuring that guests enjoy the maximum time on the slopes. Skiweekends.com is part of Harris Holidays, an established tour operator organising tailor-made trips for groups and individuals for over 30 years. The aim at Ski Weekends is to help guests ski when, where and for as long as they want, fulfilling its mantra of 'Be Happy, Ski More', to some of the best and well known ski areas in Europe, as well as some hidden gems a little less well known.
Share This Article