Sunday River Splashes Into Spring With Pond-A-Palooza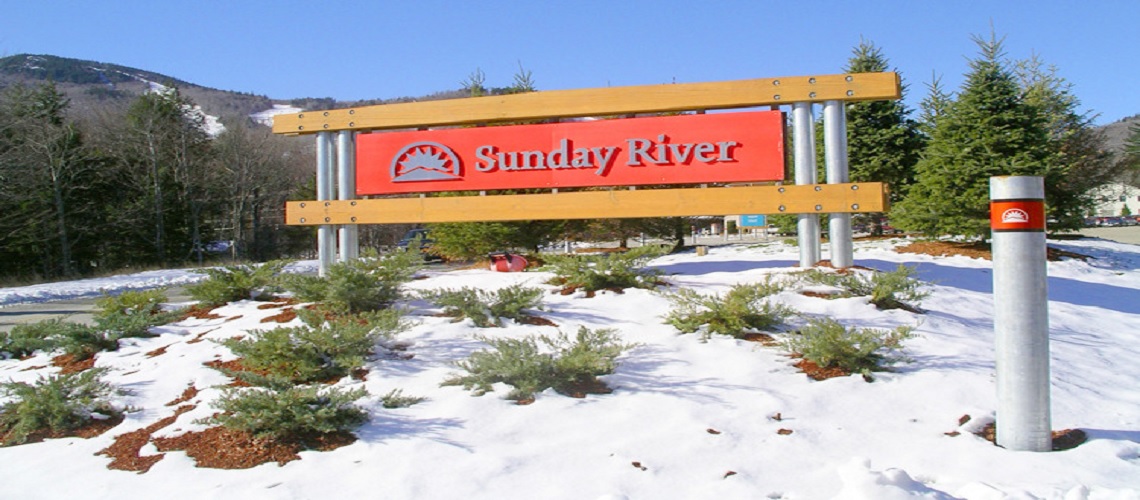 Over 100 skiers and snowboarders made a splash at Sunday River's annual Pond-A-Palooza event, held on Saturday, April 13 at South Ridge. The event tasks competitors with barreling down the bottom section of the Broadway trail to attempt to ski or snowboard across a manmade pond.
Judges from the resort's Mountain Operations team rated the participants on the size of their splash, their costume, and the distance they were able to travel across the pond. Skiers and snowboarders could sign up for this event for free, and prizes were awarded to the top 3 men, women, and kids under 12.
This event was followed by the sold-out Maine Brew Fest, which hosted 33 Maine breweries with over 100 samples of craft beer and cider, and a free outdoor concert from The Conniption Fits and Darik and the Fun Bags.
The spring events continue next weekend with The Great Tailgate and the World Snowshoe Wife Carrying Championship on April 20, and a free ski day on the resorts last day of the season, April 28.
Share This Article