Paris Wins In Bormio, Worley In Lienz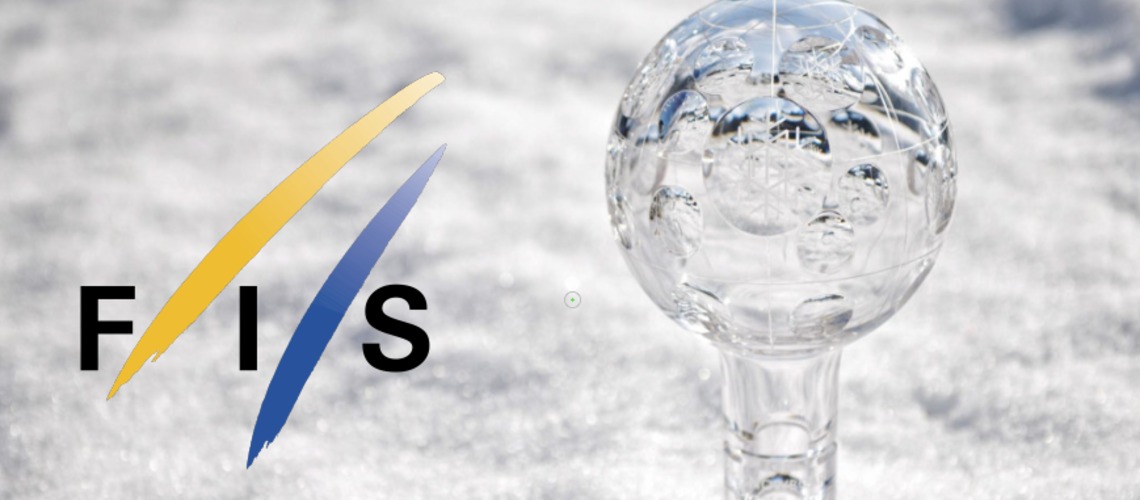 Despite dark and difficult conditions, Italy's fearless racehorse Dominik Paris was once again victorious in Bormio, with Swiss powerhouse Marco Odermatt in second, and teammate Niels Hinterman in third—his second consecutive third-place finish in downhill. The victory is Paris' sixth career World Cup downhill win in Bormio, including 2012 and four successive between 2017 and 2019. This surpasses the men's record for most World Cup downhill wins at a specific ski resort, which was previously five by the Swiss legend Didier Cuche in Kitzbuehel, Austria.
There's such a high level of skiing on the men's speed circuit, that when the athletes encounter a track as ominous as the Stelvio, success follows the guys that got up and were willing to ski and push. Tuesday's race unfolded as anticipated, with Paris executing on his home hill and taking the decisive victory. Surprisingly, Switzerland's Beat Feuz skied out, making it the first time he's DNFed in a World Cup downhill since Kitzbuehel in 2017.
Paris won the downhill in Bormio in 2012, 2017, 2018 and twice in 2019. Claiming the victory today, Paris has also rewritten history, becoming the male skier with the most downhill World Cup wins at a single ski resort. Previously he was tied with Didier Cuche who had had five downhill victories in Kitzbühel (AUT). Starting with bib 9, Paris put in an extremely strong performance on one of his favourite hills claiming the victory over Marco Odermatt (SUI) by 0.24 seconds.
Odermatt, known for being very adaptable between super-G and giant slalom, put in an eye-opening downhill run today on the Stelvio and placed second. It was his first podium in a men's downhill World Cup. In Lake Louise (CAN), he placed fourth, 0.15 seconds behind Swiss compatriot, Beat Feuz. Unfortunately for Feuz, he did not finish today's race after a minor crash.
Placing third, Niels Hintermann (SUI), is enjoying a downhill season that is leaving him speechless. The Swiss skier stated, "two third places in a row, it's insane, I actually I don't know what to say." Hintermann claimed his first downhill World Cup podium in Val Gardena ten days ago, and today went on to put in a performance that landed him in third place again, 0.80 seconds off the fastest time.
Travis Ganong led three Americans into the top 20 on the ominous, unforgiving Stelvio track in Bormio, Italy in eighth, his best downhill of the season so far.
"It's so icy and so different from all of the downhills we've been on all season, so it's like the first real test of the year in downhill," reflected Ganong. "It's gnarly, it's scary, it's bumpy—people pulled out of the race because of the conditions...classic Bormio style."
Ganong tested a new pair of skis, with a new plate and a new binding, after skiing on them in the second training run. He said, "...it was different but in a good way. After one run on them, I thought 'OK, I know what to expect now,' and it was the right choice, obviously, because I had a good feeling on the snow today and I felt like I could play with the hill, which is not easy to do in Bormio because most of the time you're just playing catch-up and not in charge, and it's a fight. The feeling I had today was more like I was in charge and I was able to play with the hill. In one section, particularly coming into the traverse...I totally changed my plan mid-turn and went dead-straight, threw the skis sideways for a sec and locked in and from there down I was second from that split all the way to the finish behind Odermatt."
"It was a really solid run," Ganong added. "I think Bormio is where I had my first top 10 in my career and my first World Cup points, I believe, in downhill...I've had a lot of good races here over the years."
Jared Goldberg snagged 15th, making it his best result of the season so far, while Ryan Cochran-Siegle landed in 20th. Steven Nyman finished just outside of the points, in 31st by one-hundredth of a second. Erik Arvidsson was 37th, Bryce Bennett 39th, and Sam Morse 46th.
For the women, the sun was out, but the track in Lienz was bumpy, and the light was flat. Conditions didn't bother French skier Tessa Worley, who wore bib one and never gave up first place—winning the first run and maintaining her lead in the second run to take the overall win. With the victory, Worley became the third female skier with at least 15 World Cup giant slalom wins, following Vreni Schneider of Switzerland (20) and Austrian Annemarie Moser-Proll (16). Petra Vlhova of Slovakia had an aggressive second run to ski into second place, and Sara Hector of Sweden, even with two big mistakes on her second run, had a stellar day to take third—her third straight World Cup podium.
After taking the first run, the French star confirmed her domination, racing in flat lights on the Schlossberg course. Her performance in the second run was also excellent, especially in the middle part of the course, where she increased her lead, thus securing her first victory in Lienz.
Petra Vlhova (SVK) took the second step of the podium, 0.30 secons behind the winner, gaining two positions compared to the first run. On the podium again, the Swedish Sara Hector, third sitting behind by 0.38 seconds, also thanks to an exceptional final part where she recovered more than two tenths.
Federica Brignone (ITA) almost made a sensational comeback and finished fourth, 0.64 seconds behind Worley.
Paula Moltzan led the U.S. Alpine Ski Team women in the giant slalom in Lienz, Austria, finishing 22nd. Mikaela Shiffrin did not race due to a positive COVID-19 test.
After finishing 24th first run, Moltzan had a strong second run to push her into 22nd place. It was her fifth consecutive points score in giant slalom.
The race felt 2x Olympic champion Shiffrin's absence, who has podiumed seven times at the Austrian venue throughout her career. Though she couldn't be there in person, she watched from quarantine. "I'm super psyched to watch my teammates race," said Shiffrin. "And as far as the overall globe goes, we're just taking it day by day. Obviously, this is a blow to the points and chances there, but if we've learned anything this season so far, it's that anything can happen. I'm just focused on getting better and getting back to racing ASAP, and we'll let the chips fall where they may. Can't worry too much about globes and titles with everything going on with COVID."
Shiffrin maintains the overall World Cup lead with 750 points to Italian Sofia Goggia's 657 points. Goggia finished 12th in the Lienz GS. Shiffrin still leads the GS standings by 18 points, with Hector in second.
World Champion Lara Gut-Behrami was still absent from the World Cup tour after testing positive for COVID on December 17.
Nina O'Brien and AJ Hurt also started the race but did not qualify for a second run. The women slipped into second in GS in the Nations Cup hunt but still maintain the lead in slalom.
Share This Article