Camber Outdoors Names Tiffany Smith As CEO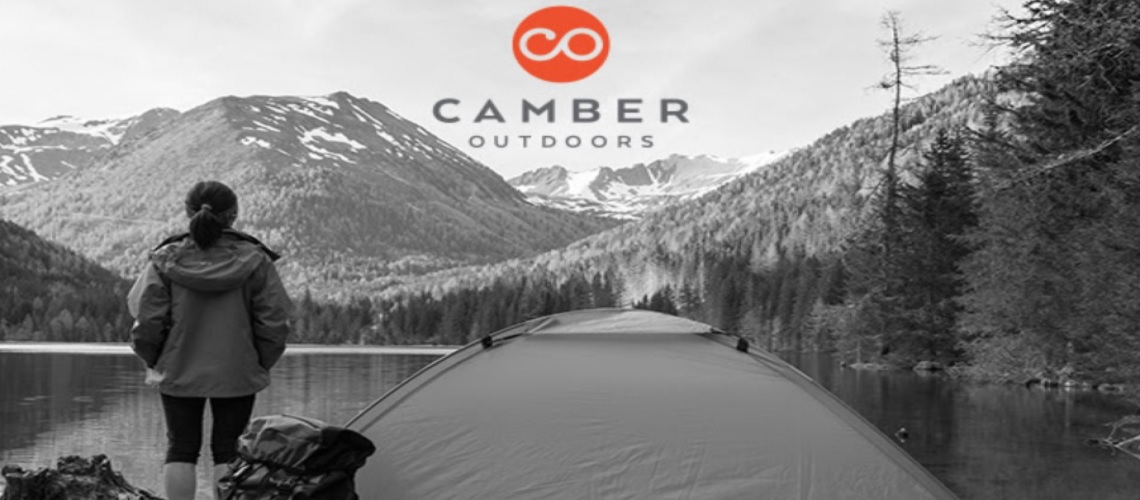 Camber Outdoors, the non-profit organization with the mission of supporting workplace inclusion, equity, and diversity for Outdoor-Recreation focused organizations, announces Tiffany Smith as the organization's new CEO, following an intensive selection process. Most recently serving as Chief Development Officer of Camber, Smith steps into the new leadership position effective immediately. She will lead Camber in equipping the leadership of 300+ Fortune 100, small business, and nonprofit member organizations to achieve systems change.

Smith brings to Camber more than 15 years of strategic leadership experience spanning both the nonprofit and for profit sectors. In her most recent role as Camber's Chief Development Officer, Smith has led Camber's partnership, marketing and fundraising teams that make up pivotal components in expanding Camber's visibility, strengthening relationships, and increasing the organization's sustainability.She also held leadership positions with national nonprofits, including the Leukemia & Lymphoma Society, the Girl Scouts, and the Urban League.
"Tiffany joined the organization with a proven track record of impact and continued the trend of success within the first year at Camber," said Reggie Miller, co-president of Camber's Board of Directors and Vice President, Global Chief Diversity, Equity & Inclusion Officer of McDonald's. "She established a partner experience which has increased partner engagement by 60%, increased Partner retention rate, diversified funding streams, recruited and managed leaders as well as enhanced communication strategies. Tiffany was poised for this promotion with her undeniable impact within our organization and within the Outdoor Recreation Economy. Tiffany is a seasoned leader whose vision, energy and sense of purpose will drive systemic change in building more inclusive, diverse and equitable workplaces."
Smith will execute on Camber's strategic plan which includes five key priorities in the next three to five years: amplifying the narrative of Camber's mission; catering to Camber's Partners with new programming and initiatives; assessing the group's core needs through Camber Survey System; creating a more diverse pipeline of professional talent in the Outdoor-Recreation industries; and continuing to find ways to strengthen Camber as an organization.
"This is a critical time for Camber and we couldn't be more thrilled to have Tiffany step into the CEO position to continue to grow and build meaningful partnerships, programs and a successful, diverse Camber team," said Michelle Wardian, co-president of Camber's Board of Directors and Chief Strategy Officer of Youngone America. "Tiffany will continue to lift underrepresented groups and gender equity in the industry and she also will be able to maintain the measurable, impactful results initiated by former Camber co-CEOs Renita Smith and Emily Newman."
Camber just released groundbreaking results from its most recent industry survey, which showcases and celebrates the advances and progress of Camber Partners over the past two years. Initial findings from the 2021/2022 Camber Survey System show how Camber delivers to its Partners systemic, scalable, and measurable programs and resources for the advancement of workplace diversity, equity and inclusion (DEI). Camber will be rolling out a number of new initiatives and partnerships in the coming months.
"I am optimistic, as I take on this role as CEO, to continue the trend of impact by transforming the landscape of workplaces and impacting the lives of those who identify as women and underrepresented groups," said Smith. "Camber's work remains emergent, responsive, and flexible to the changing context of the growing and evolving workplaces in the outdoor economy. We will continue to work towards meaningful impact in our critical mission of building inclusive, equitable, and ultimately diverse workplaces in the outdoor industry.

As Smith takes on this new leadership role, Camber will be a black and woman-led organization breaking down barriers that hinder progress to diversity, equity and inclusion in the Outdoor Recreation Economy. To learn about the many benefits of becoming a Camber Partner, including a robust library of resources and transformative programming, as well as an assigned Relationship manager-guiding your workplace DEI journey, please visit www.camberoutdoors.org. Eligible small businesses and nonprofits receive full or partial member sponsorship.
Share This Article