Isbjorn's Dolphin Sun Jumpsuit With Recycled Ocean Waste ECONY Wins SOA Kids Award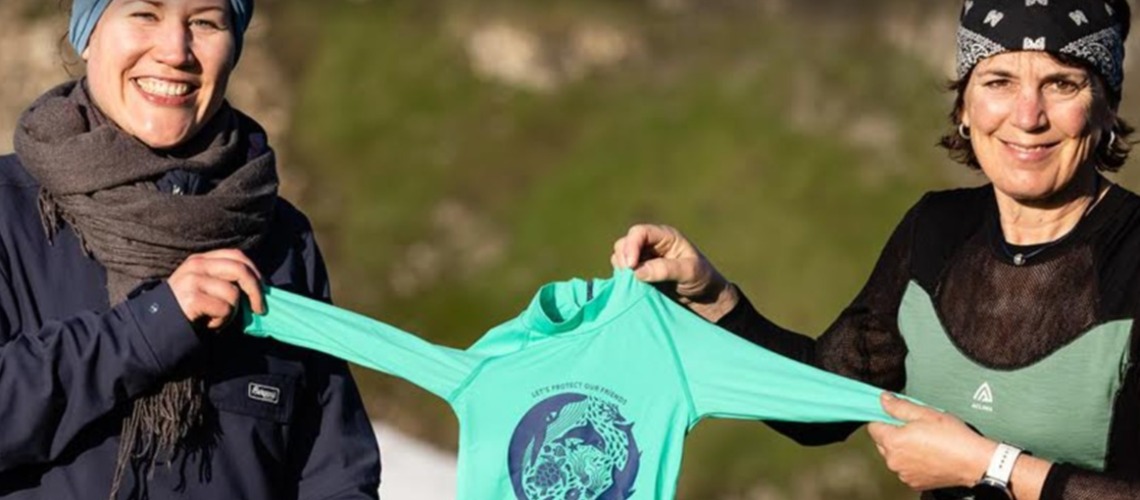 Premium and sustainable outdoor kidswear brand Isbjörn of Swedenhas won the Kids Award at the Scandinavian Outdoor Awards (SOA), for its new Dolphin Sun Jumpsuit withOceanWaste ECONYL regenerated nylon.
ECONYL transforms nylon waste from the ocean into regenerated nylon, with the same durabilityas new nylon. ECONYLcan be recycled, recreated and remoulded many times over and this means new products like Isbjörn'snon-chemical sun products can be created without having to use new resources.Isbjörn plans to phase out using virgin microplastics in its products by 2026.
The jury, made up of renowned Scandinavian outdoor journalists, bloggers, designers and retailers, judged various products on criteria which included: design; innovation; sustainability and functionality. Dolphin Jumpsuit stood out to the judges who commented:"Swimsuits for children have been around forever, but the functionality and sustainability of the Dolphin Sun Jumpsuit from Isbjörn of Sweden is far ahead of the broad mass. The recycled fabric is partly made from old fishnets gathered in the ocean and has built in UV-protection. The product's long life is another sustainability factor – it can be passed on to the next kid when outgrown. The jury also liked the idea of raising awareness among kids about the environmental challenges we face."
Dolphin Jumpsuit is part of Isbjörn'sredesigned SPF50+ Sun Collection for Spring/Summer 2023 season and includes a contrasting ocean graphic designed by talented artist Marie Chanteur. The new design celebrates the world's oceans and how protecting them is essential for future generations.
Share This Article