Axess Increases Its Production Area By 1,800 m2.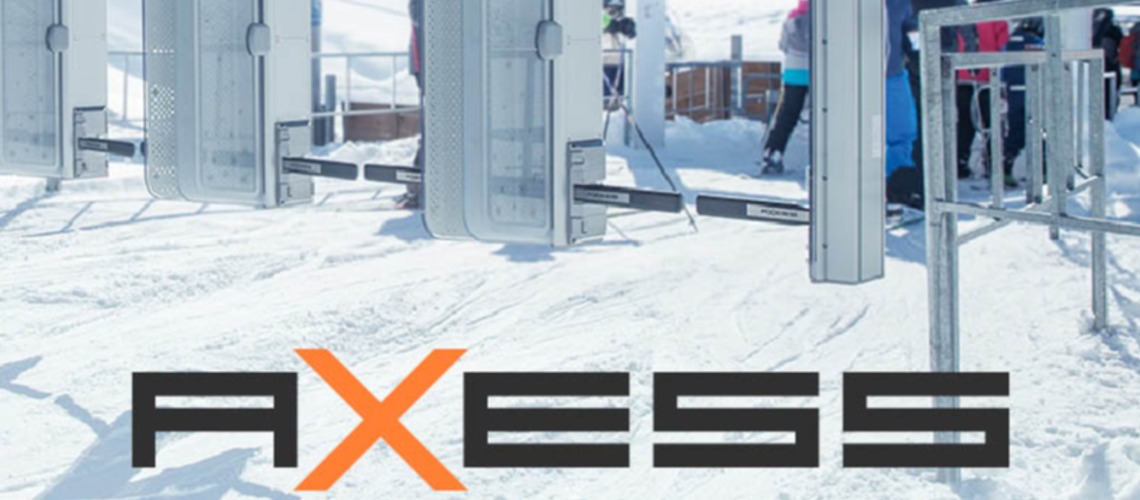 Expansion at the Axess plant in Tyrol means the site has grown and increased its production area by 1,800 m2. For 24 years now, the turnover, the number of employees and the areas of Axess AG have been growing steadily. While there were 156 in 2012, 400 employees are now working worldwide to offer digital access solutions with integrated software products in five different business areas.
From the ski area, football stadium, exhibition center, amusement park or tourist sights, everyone needs a system to digitally organize ticket purchases and access.
Within the last five years, production in Innsbruck has been constantly expanded and extended. "Despite the pandemic and economically challenging times, sales increased every year. This year, the entire building of a former printing shop could even be taken over. The plant now has 1,800m2 more space available," says Michael Steinberger, Plant Manager in Innsbruck. Through dynamic adjustments to the changed market conditions after the first lockdown, Axess was able to quickly pick up speed again. The accelerated urgency for digitization resulted in many new projects worldwide. Of course, this is also reflected in the production.
The hardware is now being manufactured in the new building in Innsbruck. It also offers storage rooms and enough space for logistics. The module and ticket production remains in the old part of the plant and could be enlarged by 130m2 by relocating the hardware production. This was also necessary because the space available for production was becoming increasingly cramped. 4 years ago, the 2-shift operation in ticket production was switched to a 3-shift operation in order to meet the requirements of sales growth. A total of 2,245 admissions, 540 self-service ticket dispensers and 24 million tickets are produced each year. With a total area of ​​6,700m2, the Axess factory will manufacture all Axess products from July.
Of course, the number of employees also increased over time. At the beginning there were 18, in 2012 there were already 60, now there are already 105 employees at the Tyrolean location. This is how Axess has grown into a popular employer, all employees are from the area and have been working in the factory for a long time.
"We are very proud that we can deliver quality "made in Austria". Our customers and business partners appreciate this very much, the quality is undisputedly better than from suppliers in cheap third countries. So we are a 100% Austrian company that manufactures 100% in Tyrol," says Markus Weyrer, Sales Director for the ski area in the DACH region. In Tyrol, the systems have been tried and tested for a long time. For example, the Patscherkofelbahn, the Nordkettebahn, the renowned Arlberg ski areas, as well as the Seefeld Rosshütte, Bergeralm, Glungezerbahnen or Axamer Lizum ski areas.
Share This Article