World's Best Ski Mountaineers In Schladming From March 17th To 19th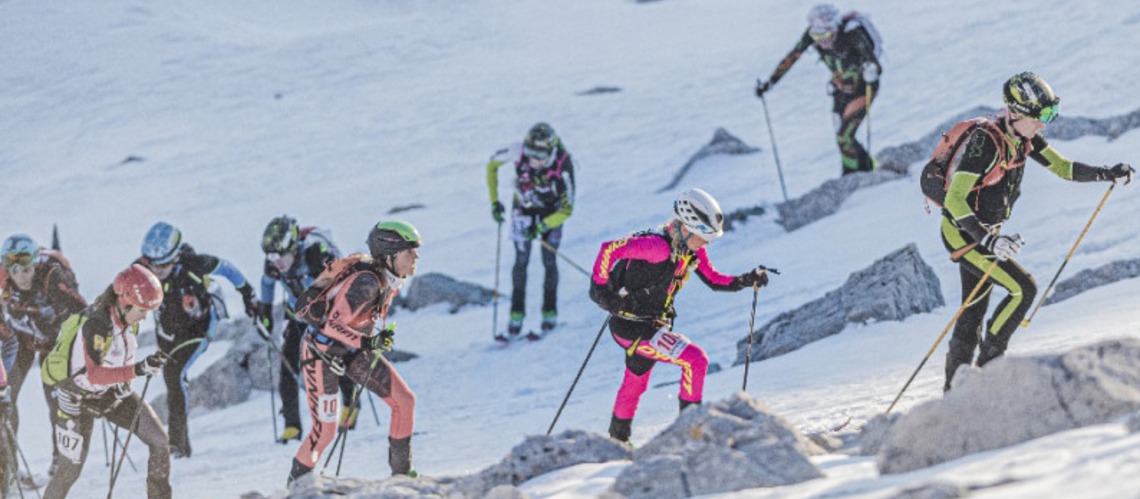 In the Styrian region of Schladming-Dachstein things will go steeply uphill in the coming week - and also downhill, because the ISMF World Cup for ski mountaineers will be stopping here at the weekend. On Friday (March 17th) the official opening ceremony will take place on Schladming's main square. On Saturday (March 18th) the sprint will provide excitement, and on Sunday (March 19th) the "Vertical Race" will take place from the foot of the Planai up to the Planai middle station.
The ISMF World Cup for ski mountaineers will take place in Schladming from March 17th to 19th

Opening on Friday, Sprint on Saturday, Vertical Race on Sunday


Versatile supporting program around the sporting highlights
All in all, athletes from 25 nations are expected to attend the two World Cup races in Schladming. The local field of participants will probably consist of eleven athletes. Two starters from Austria are also among the favorites for the vertical: Sarah Dreier is a runner-up world champion in the vertical, and Johanna Hiemer from Schladming knows practically every transition on the route in her sleep. Also at the start are Armin Höfl and the up-and-coming talent from Ramsau, Lisa Rettensteiner.

During the sprint, the entire route can be seen from the Planai Stadium, and during the vertical, too, spectators can see the best ski mountaineers in the world up close. At the Vertical it is also worthwhile to take the cable car directly to the middle station after the start and experience the final there. Admission is free for both races.
Supporting program with guided ski tour, avalanche course and lecture in the Klangfilmtheater
In addition to the exciting competitions, visitors are offered an attractive supporting program for all things ski touring. Before the opening ceremony, there will be a multimedia presentation by Austria's most successful freeride athlete, Stefan Häusl, and an interview with local hero Johanna Hiemer in the Schladming sound film theater.

On Saturday from 1 p.m. there will be an avalanche course at the Kessleralm at the Planai middle station. If you want to experience the race atmosphere up close in addition to a brunch, you are in good hands on Saturday from 9:30 a.m. in the Hohenhaus Tenne. A guided ski tour with the Freeride & Alpine Center "Die Bergstation" is on the program on Sunday. The wheel of fortune and the "look behind the scenes" in the Planai Stadium complete the diverse repertoire. Further information on the supporting program, coordinated by the Schladming-Dachstein Tourist Association, can be found at www.schladming-dachstein.at/rahmenprogramm .

Program ISMF World Cup Ski Mountaineering 2023:
Friday March 17, 2023
7:00 p.m. Opening ceremony at the main square in Schladming
Saturday, March 18, 2023: Sprint competition on the Planai finish slope
8:00 a.m. Practice

08:30 Qualifying

9:30 a.m. Quarterfinals

10:30 a.m. Semifinals

5:00 p.m. Award ceremony at the main square in Schladming
Sunday, March 19, 2023: Vertical Race on the Planai finish slope
11:20 a.m. Start Vertical Race Men
12:05 p.m. Start Vertical Race Ladies

1.30 p.m. award ceremony Kessleralm middle station Planai
Share This Article