Whitefish Mountain Resort Reveals 2019/2020 Season Pass Pricing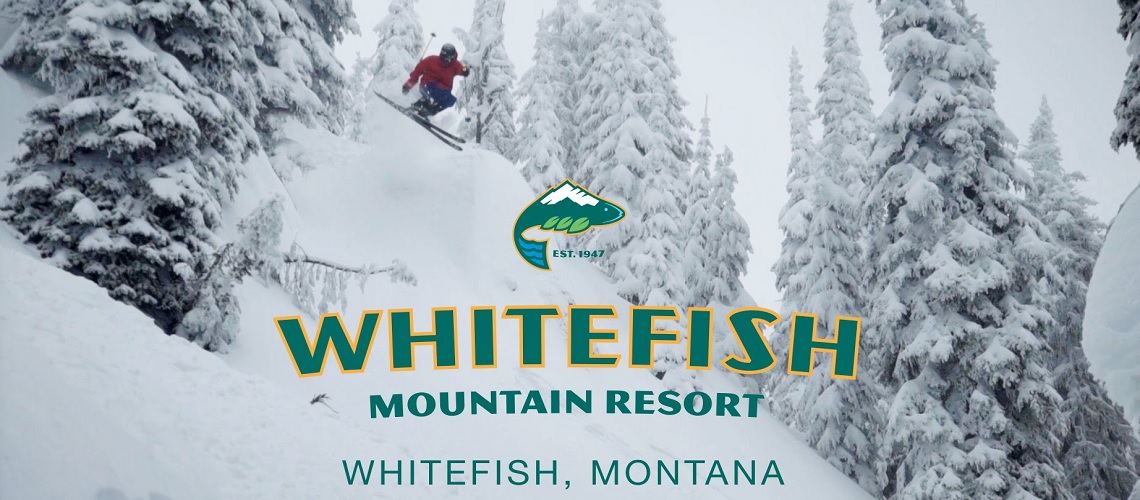 Whitefish Mountain Resort revealed its 2019/2020 season pass pricing and pricing for Ski & Ride School programs and teams Tuesday. The lowest prices of the year for season passes, programs and teams will be available through September 30. Currently the ski area is scheduled to be open December 6, 2019 through April 5, 2020.

"It's been a season of wildly diverse conditions yet our passholders remain steadfast in their pursuit of winter fun. It never ceases to amaze me just how dedicated the skiing community is here. It's their devotion to this mountain and the sport that makes this place the best ski community in the world," said Nick Polumbus, director of sales and marketing for Whitefish Mountain Resort. "We're proud to provide the ultimate setting for reconnecting with family, friends and the great outdoors, and pleased to continue keeping pricing reasonable for this dedicated group of passholders."

The 2019/2020 adult season pass is priced at $675. Senior (ages 65-69) and college student passes are $575. Teen passes are $370 and junior passes are $195. Children 6 & under always ski free at Whitefish Mountain Resort. To take advantage of these sale prices, passes must be purchased by September 30, 2019 and can be bought online at skiwhitefish.com or by calling the resort at 406-862-2900.

Starting in 2019/2020 super seniors will pay for their winter season pass. The price for this year's super senior pass is $135 and a daily ticket will be $25. Unlike past seasons when the pass for 70 and older was free, these passholders will now be eligible for additional perks. Just as with other passes, the price of the super senior price will go up after September 30, 2019.

"Whitefish Mountain Resort is home to an extremely active population, and this particular age demographic is healthier and more active than ever and currently represents a growing segment of our skiing population," said Dan Graves CEO for Whitefish Mountain Resort. "We are very much in awe of these dedicated skiers, however each year of growth has added to the demands of our facilities. We are happy to continue to offer a deeply discounted product for this group, we just need to ensure our business remains sustainable into the future."

A Season Pass at Whitefish Mountain Resort affords the owner more than lift access, other passholder benefits include:
Four

1-day lift tickets at $53

for friends and family of adult season passholders*

Two

1-day lift tickets at $53

for friends and family of college and senior season passholders*

5 days free

at Red Lodge Mountain Resort, MT and Homewood Mountain Resort, CA

3 days free

at Great Divide Ski Area, MT, Loveland Ski Area, CO, Mt. Bohemia, MI and Mt. Hood Meadows Ski Area, OR,

10%

off dining, clothing, equipment repairs, and more

20%

off adult semi-private lessons, junior half or full-day group lessons, and child board and play

20%

off lodging for friends and family

Unlimited foot-passenger lift rides in Summer 2020
Details and restrictions on these benefits can be found at skiwhitefish.com.

Whitefish Mountain Resort has seen its Ski & Ride School programs and teams enrollment grow incrementally for several seasons. Just as with season passes the price of these programs and teams is reduced now through September 30.

"We continued to see growth or stability in the majority of our offerings this winter. Kids ski programs sold out again, and we saw growth in private lessons as well as junior and child groups," said Mike Davies, snow sports director for Whitefish Mountain Resort. "We also saw incredible growth in our adult learn to ski programs which we attribute to the newly relocated adults and parents who want to be part of our community's commitment to winter recreation. This was an exciting year to see this growth and pursue our goal to provide a positive, safe and fun environment to learn and develop lifelong skills for skiers and snowboarders of all ages."

| | | |
| --- | --- | --- |
| KIDS PROGRAMS | EARLY PRICE | REGULAR PRICE |
| Buckaroos (ages 3-4) | $355 | $410 |
| Half Pints (ages 5-6) | $300 | $345 |
| Development Program (ages 7-17) | $355 | $410 |
| Custom Half Day | $2,000 | $2,330 |
| Custom Full Day | $2,655 | $3,100 |
| Custom Buckaroos | $1,430 | $1,675 |
| | | |
| --- | --- | --- |
| FREESTYLE TEAM | EARLY PRICE | REGULAR PRICE |
| Junior Freestyle (ages 8-12) | $585 | $670 |
| Freestyle Team (ages 11-18) | $625 | $715 |

Whitefish Mountain Resort offers "3 Ways to Pay" for season passes and two options for programs and teams. Passholders can choose to pay in full, pay with the Two-Payment plan, or the Installment plan. The Installment plan will take up to six equal payments beginning at time of purchase and subsequent auto-payments will occur monthly starting July 1 with the final payment on November 1. Season passes as well as programs and teams can be paid in full or with the Two-Payment Plan, paying half the product price at the time of purchase and half on November 1. Enrollment is available online only. The Installment and Two-Payment plans will be charged to the credit card used in the original purchase.

Season passholders at Whitefish Mountain Resort not only receive one of the best deals in the ski industry, they become part of a decades-long tradition of skiing on the Big Mountain. Since 1947 skiers have enjoyed a variety of terrain, quality powder and views of Glacier National Park that are second to none. With 3,000 acres, 2,353 vertical feet and an average of 300 inches annually season passholders ski over two billion vertical feet per season.
Share This Article