Vlhova Takes First Slalom Win Of The Season At Flachau Night Race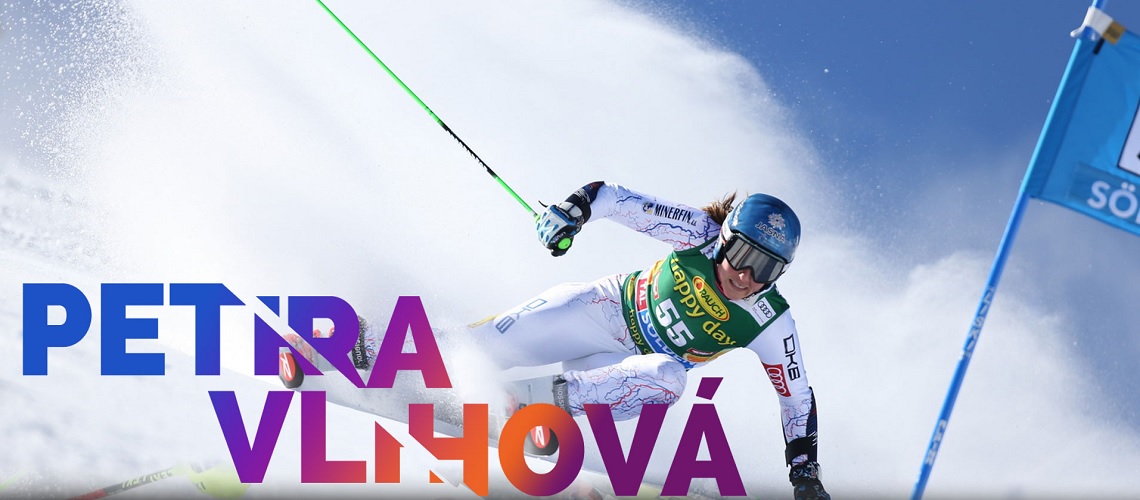 Petra Vlhova of Slovakia overcame a 0.31-second deficit after the first run and skied the fastest second run to claim her first Audi FIS Ski World Cup slalom victory since January of 2018 under the lights in Flachau (AUT). It was her fifth career slalom win to make her the most successful female World Cup slalom skier from Slovakia after passing the retired competitor Veronika Velez-Zuzulova – who was on site to witness the emotional event.
Tuesday's victory was the seventh World Cup win for Vlhova, and the 74th career World Cup podium finish for Shiffrin. Katharina Liensberger provided the home-country fans some last-minute excitement as the young Austrian finished third in a dramatic outcome after Sweden's Anna Swenn Larsson thought she had finished third, but found out as she was preparing for the podium celebration and watching her run on the jumbotron screen that she had in fact straddled, and was disqualified. It was Liensberger's her first career World Cup podium.
Vlhova had finished as runner-up behind Mikaela Shiffrin in the first five slalom races of the 2018/19 season. On Tuesday night, it was Vlhova in the lead with Shiffrin following a close 0.15 seconds behind. The American was highly congratulatory of Vlhova's feat on the challenging second-run course.
The most grueling part of the season is finally over, and Mikaela Shiffrin (Avon, Colo.) can finally take a day off and enjoy the fact that in seven FIS Ski World Cup races over the past 18 days, she won four, finished second twice, and her worst result was fifth.
"I'm dead, I'm done," Shiffrin said after finishing second to Slovakia's Petra Vlhova in Tuesday's World Cup slalom on a snowy night under the lights in Flachau, Austria. "We have a short bit of time for some rest and some training before Kronplatz (Italy, Jan.15), and that's really good, because if we had to race tomorrow. I don't think I could do it."
While giving up a victory by just .15 seconds to Vlhova Tuesday - who coming into Flachau had finished second to Shiffrin in every World Cup slalom race this season - may be disappointing, Shiffrin can take solace in building an almost insurmountable lead in the season-long battle for claiming her third-straight overall World Cup title, and her sixth-straight World Cup slalom title,
"It's a bit mixed emotions," Shiffrin said of the narrow loss. "Yeah fifteen-hundredths is so small, and there is some disappointment, but I've also been ahead of Petra by the same small margin."
"I knew that I can't win every race, and every time I'm there, she's also right there," Shiffrin added. "I know the second run she was going to go like crazy, she wasn't far behind, and I had to be really aggressive and I had some spots - a few mistakes here and there - and that cost some time. But anyway, it was a big fight and she is doing a really great job, so I have to say congrats. But, yeah, it's motivation too!"
Paula Moltzan (Burlington, Vt.) posted her career-best World Cup result, finishing 12th, after posting the second-fastest second run time (only Vlhova was faster, by .36!).
"After the first run, I was not thrilled with my skiing, but still happy to be in the second run," said Moltzan, who returns to school at the University of Vermont next week and is planning to compete on the NCAA circuit for the remainder of the season. "Second run I kind of went all out, I put my heart on the line, and it paid off."
With her overall World Cup lead of 446 points, and an 80-point slalom lead over Vlhova, Shiffrin has some decisions to make as for her strategy for the remainder of the season. To make the decision more challenging, she also leads the World Cup super-G standings, and with this week's weather forecast not looking favorable in St. Anton, Austria, for scheduled downhill and super-G races - both of which Shiffrin wasn't planning to compete in anyway - she very well could be the super-G leader heading into the speed events in Cortina, Italy, Jan. 17-20.
"I have to make some decisions about what the schedule is going to be for the next couple of weeks, and also going into World Championships, and to know that (Vlhova) is so strong in slalom, so strong in giant slalom, and not really doing speed," she said. "I have to decide what is more important? Do I want to be able to do speed, slalom, GS? Or do I want to be really strong in slalom and GS, and how does that fit into the program leading into World Championships. So then it's just making some decisions about that. How I can train? How I can manage the energy? And for sure, how can I manage the motivation?"
Anna Swenn Larsson of Sweden was poised to collect her second career podium following the unofficial results of the race, but she was unfortunately disqualified after officials discovered she unknowingly straddled a gate through a delay on the course. Katharina Liensberger of Austria moved into third place in the official results for her career-first podium on the World Cup tour.
As yet again the highest paying ladies' race on the circuit, Flachau organisers offered up a total pot of 192,864 CHF in significant excess of the minimum mandated amount of 120,000 CHF. Of the total, 78,432 CHF goes to the winner Vlhova.
The ladies' tour now shifts back into speed mode in St. Anton (AUT) with downhill and super-G races scheduled for 12th and 13th January. Due to excessive snowfall, the first downhill training run there originally scheduled for 10th January is canceled. The first training run will then take place on 11th January.
View complete results from today's race here.
Share This Article