Sister Esther Castano Mejia - Paramo Celebrating The Life Of An Amazing Woman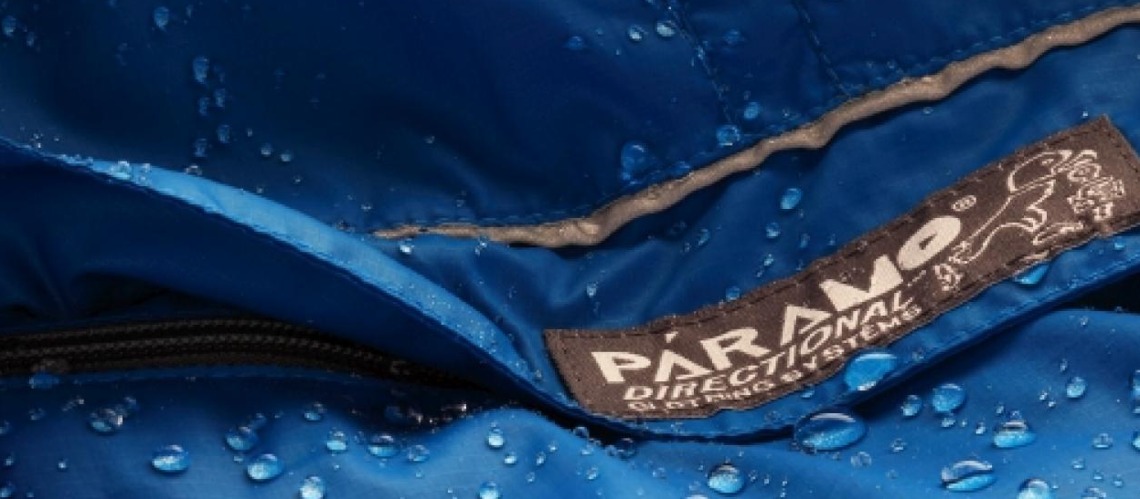 It is with great sadness that Páramo has shared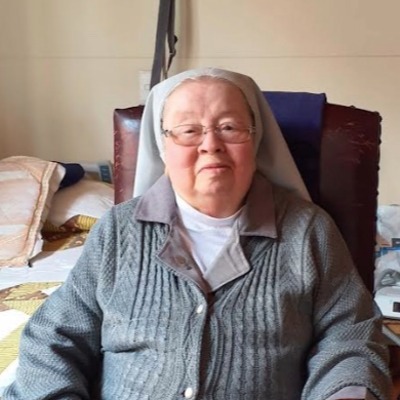 the news that Sister Esther Castaño Mejia, passed away on the 22nd August 2023, aged 94, after a brief time in hospital surrounded by people whom she loved. Nick Brown, the founder of Páramo Directional Clothing, who has worked closely with Sister Esther and her "Creaciones Miquelina" for over three decades, flew out to Colombia to be with her during her last few days. She will be fondly remembered for her unwavering energy in projects that benefitted and empowered others and this news brings to a close an era of two amazing people who proved that collaboration, vision, and drive overcome adversity.
Sister Esther Castaño Mejia was born in Medellin and joined the order of "Las Adoratrices" when she was 17. This religious community arrived in Colombia in 1929 to respond to the need of marginalised women who were being exploited. Their purpose was to empower women through training and personal development. In the late 1950's through to the early 2010's, this work was carried out against a backdrop of civil war raging across Colombia. In 1977, Sister Esther started Creaciones Miquelina, a factory where she could offer women a safe haven and professional training. She bravely hit the streets and the red-light districts to speak to women, offering them a way to reintegrate themselves into society and providing them with the necessary emotional and spiritual support.
When she first met Nick, she had a small workshop and a couple of sewing machines, certainly not a commercially viable factory, but there was a shared determination to allow the high-quality clothing which Nick wanted to make, to have a secondary purpose, to allow Sister Esther's women to flourish. They often spoke about the challenges they faced and the doubts they had, when on one occasion, Sister Esther said to Nick, "I understand all of this, but you have faith, don't you?" Nick couldn't say no to the confidence, determination, and the charismatic twinkle in the eye of this amazing lady, something which remained with her throughout her life.
For 25 years, Sister Esther touched the lives of thousands of people both through counselling and leadership. She was someone who's enthusiasm and belief would communicate her ideas and passion effortlessly to those she worked alongside. In her 80's, she took a back seat from the running of the factory, but she never slowed down - she returned to the streets, guiding, and supporting the women of Bogotá, as was her life's purpose.
In 2017, Creaciones Miquelina attained guaranteed fair-trade status from the World Fair Trade Organization and all Páramo garments manufactured by Miquelina carry this label. This accreditation was significant to Sister Esther and the women who work at Miquelina, as it aligns with her original mission - to support social development with a vision to build a better future for people.
The jackets made at Miquelina, are made with love. This sounds sentimental, but what it means is that this work has transformed the lives of everyone who works at Miquelina. Sister Esther fondly reminded us that, "The Miquelina Foundation is not there just to create jackets, but to create people - to dignify women who have been denied everything in society and left to feel alone as negotiable objects."
The distance between Colombia and the UK is 8500 kms or 5282 miles, but over the last 30 years, Sister Esther, together with Nick Brown, have bridged that distance. The work they started together all those years ago, is in the heart of the brands, it is an infectious source of energy, something that every person within Páramo and Miquelina feels incredibly proud to be a part of. In 2022, Creaciones Miquelina joined Páramo and Nikwax as part of the employee-owned trust, a partnership which gave both Sister Esther and Nick great pride to see happen.
"In 2022, I met Madre Esther in person and heard her speak about her life's journey and the future. Even through a translator, her enthusiasm and belief, not to mention the twinkle in her eye, was clear to see when talking about Miquelina and the positive impact Miquelina and Páramo have had on the women. It was a privilege to have spent this time with her and I understand now how Nick and Sister Esther were able to work together so well for so many years. She was truly an inspiring woman
Sister Esther Castaño Mejia, on behalf of everyone at Páramo, both now and in the future, we thank you, we miss you and we promise to continue your legacy." Richard Pyne, CEO Páramo Directional Clothing
Share This Article