Reima's AW20 Sustainable Skiwear Offering Is Bigger And Better Than Ever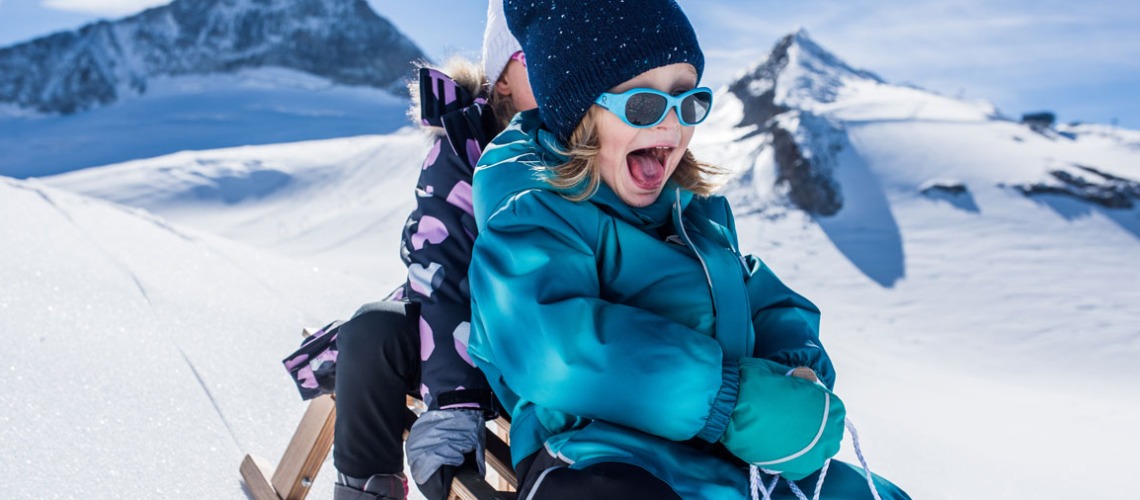 Reima, based in Finland, is the top international brand focusing only on kids' activewear. This AW20, Reima's sustainable skiwear offering is bigger and better than ever with brand new trendy prints and materials for children aged newborn to 12.
Reima is a leading children's active wear brand. Founded in Kankaanpää, Finland in 1944, Reima Ltd. now employs almost 500 people. The company's turnover in 2018 was approximately €124 million. Reima sells its products internationally to around 37 countries, and via Finnish Baby Box to 70 countries. Reima's mission is to gear up the next generation of active, happy kids. The design principles of Reima products are functionality, safety, innovation and fresh Finnish design. The clothing is reviewed by the world's most honest and tough test group: children.
Straight from Scandinavia, Reima is a snow specialist; Finland is the home of Lapland after all! The Nordic way of parenting sees children playing outside year-round, experiencing the joy of movement regardless of weather. This is showcased throughout Reima's AW20/21 offerings with new ski jackets, eco-friendly footwear and patterns inspired by Hyperborea; a race of giants that the Greeks believed lived 'beyond the North Wind'.
Introducing: Alkhornet and Austfonna
Two new Reimatec ski jackets, the Alkhornet and Austfonna, offer super-warm insulation and skiing details including an adjustable hem and snow lock at waist, inner chest pocket and zip pockets, inner Lycra cuffs with thumb holes and a jacket and pant connector in snow lock. The smooth polyester lining keeps kiddies warm, yet the jacket remains breathable. Filled with bluesign® certified PrimaLoft® Insulation Thermoplume and finished with a fluorocarbon-free water and dirt-repellent coating BIONIC-FINISH®ECO. Pair with the Terrie or Wingon ski trousers.
Keep Kids Cosy with the Popular Lappi Snowsuit
A year-on-year favourite, the Reimatec Lappi snowsuit for toddlers is available in a range of bold and beautiful prints. A snug faux fur hood, which is detachable for safety, insulated seat and sealed waterproof seams will keep kids warm and dry in cold climates. Other features include elastic cuffs and leg ends, waist adjustment, detachable, durable silicone foot loops and a long zipper for easy dressing. Inside, a smooth polyester lining containing recycled fibres adds an eco-element to the snowsuit as well as Reima's Play Layers snap buttons (to attach compatible fleeces directly to the snowsuit adding additional layers of warmth). The snowsuit has a BIONIC-FINISH®ECO finish which is water and dirt repellent. Sizes: 74 cm – 98 cm,
More Warmth – On Nature's Terms
Layers: the best way to keep kids warm in cold temperatures. Typically, wool is the go-to material for outdoor enthusiasts; it provides an excellent warmth to weight ratio and works like a second skin. It absorbs moisture, naturally repels dirt (great for kids!)and odours and, by increasing the share of wool, Reima can decrease the amount of microplastic shedding.
This season, Reima's new baselayer sets, such as the Taitoa (sizes: 80 cm – 60 cm, RRP: £60.00), are made from bamboo viscose and Merino wool. Soft against the skin, luxuriously warm and also a sustainable choice. Bamboo is a modest plant that grows at an amazing speed efficiently binding CO2.
Next, select a mid-layer such as the Blocks all-in-one for toddlers (sizes: 80 cm – 128 cm,) [right: Blocks in Tomato Red] or the Polmak sweater (sizes: 92 cm – 140 cm) that's 100% wool for superior warmth or the Toimiva fleece (sizes: 80 cm – 140 cm) that's made from recycled polyester from post-consumer PET packaging. Reima's recycled synthetic mid-layer fabrics show their strength in actively wicking mosture away from the body during sports.
Green Footwear for the Win!
Reima's AW20 show collection caters for all active kids' needs – including for the chilliest of snow days. The sturdy, warm Laplander boot is completely fluorocarbon-free and offers premium grip on wet ice. On top of this, the Laplander boot is waterproof and has a sealed-seam insert. With 200 grams of insulation and elastic lacing for easy pull-on you could say they're Arctic-proof! Completely vegan and with a safe reflective detail too, these boots have it all (sizes: EU 28 – 38)
*Why no fluorocarbons?
Perfluorinated chemicals (PFCs) belong to a larger group known as fluorocarbons. All fluorocarbon water & dirt repellents are made with PFCs or using substances that can biodegrade to PFCs. Their performance is excellent, BUT they:
are stable - they take a long time to degrade in nature

accumulate in the environment and in all animals & humans

appear to be carcinogenic

may affect reproduction and hormone production in mammals

What does Reima use instead of PFCs?
BIONIC-FINISH ECO by RUDOLF group - based on hyper-branched polymers called dendrimers
TeflonTM EcoEliteTM - a renewably sourced, bluesign approved plant-based finish
Share This Article