Prinoth Cooperates With Young Mountain And Continues To Expand Its X-Community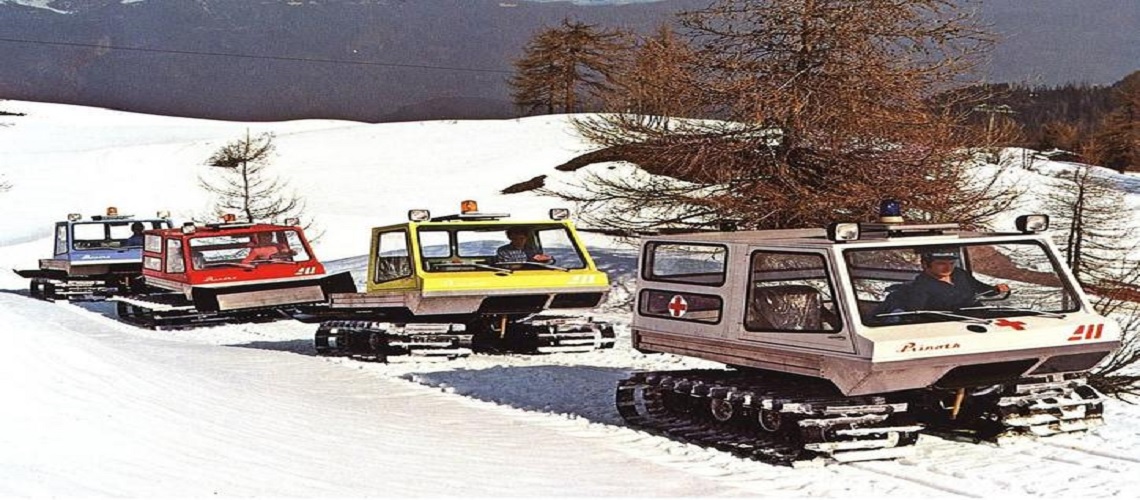 The X-Community of Prinoth is constantly expanding! Prinoth is now cooperating with Young Mountain Marketing GmbH (YMM), one of Austria's largest Snowpark designers and producers. In the freestyle scene YMM is known worldwide as an elite crew - especially with the brands QParks and Funslopes Young Mountain has established itself internationally at the ski resorts.
Ski facilities get more and more demanding in terms of accuracy and originality; the design has to be more and more unusual. The experts behind the Snowpark solutions from YMM (around 220 international employees) have appealed to this challenge: they plan, build and supervise all facilities themselves – in 2016/17 alone, they realized about 100 projects in the DACH-region and France. The number of their crew, which includes the Shape Academy, continues to grow.
The BISON X is the first choice when it comes to building and maintaining the QParks and Funslopes in the highest possible quality. Snowparks are the natural habitat of the BISON X, especially for this purpose he was developed. Here he can prove the full measure of his ability. A joystick-in-joystick control, combined with the multi-functional hydraulic system, enables the simultaneous operation of all important functions. Despite its strong performance, the BISON X is agile and always creates the perfect line for every park, especially thanks to the specifically developed parking plate with the side cutters. In addition, all PRINOTH vehicles can be equipped with the digital 3D snow depth measurement by Leica Geosystems, which displays the exact snow height as well as the terrain profile in real time to the driver on a monitor installed in the vehicle.
With the new partner YMM on board, the PRINOTH X-Community is the largest park network in the world and aims to test the limits of what's possible in park design and to keep the world of winter sports on an adrenalin-high – with spectacular fun facilities for skiers and snowboarders as well as for the FIS World Cups' athletes. The perfect team for the perfect ride!
The Prinoth X-Community:
FTech - Südtirol/Italien

YMM | QParks - Österreich

Unique Parks - Österreich

Development Snowparks - Neuseeland

Snowpark Consulting - Schweden

White Industries Ltd - Kanada

Snow Operating – USA

FIS Freestyle Skiing & Snowbaord
as well as the Prinoth experts who pass on their know-how worldwide in demonstrations, trainings and in the construction of events.
Share This Article