US Athletes On Snow And TV Around The World: Dec. 1-3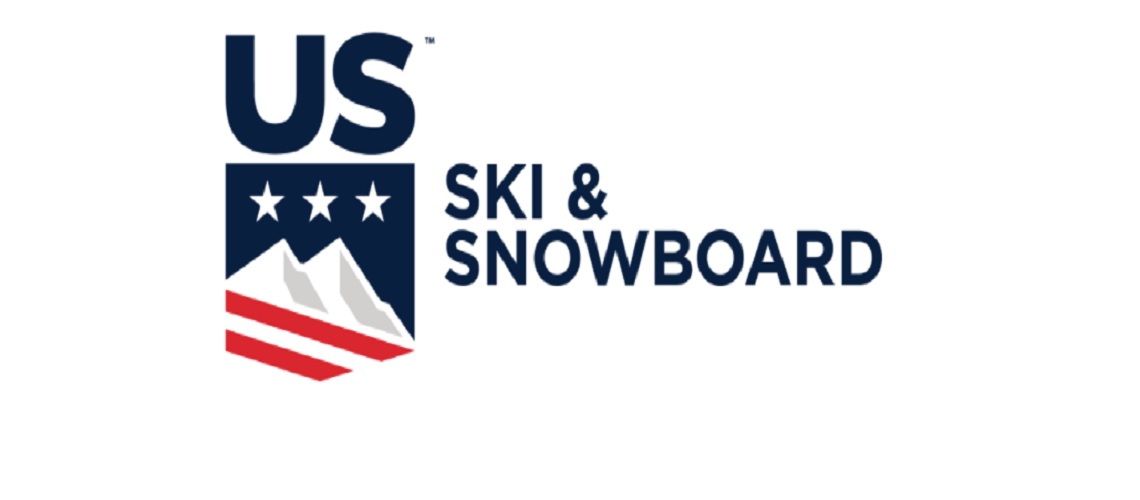 Mikaela Shiffrin (Eagle-Vail, Colo.) put on a show in last weekend's Xfinity Killington Cup, taking second in giant slalom and the win in slalom in front of 34,000 cheering fans. Over in Finland, Sadie Bjornsen (Anchorage) snagged her first World Cup sprint podium with a third-place finish in Ruka Finland, and young guns Caroline Claire (Manchester Center, Vt.) and Colby Stevenson (Park City, Utah) took home a pair of third-place finishes from the freeskiing big air World Cup in Switzerland.
Read on to see where the U.S. Ski & Snowboard Team is competing this week, how to watch and which athletes you may see on the podium.

Birds of Prey - Beaver Creek, Colo.
The fastest men in the world return to the famed Birds of Prey speed venue at Beaver Creek Resort Dec.1-3 for super-G, downhill, and giant slalom races. Ted Ligety (Park City, Utah) will be looking for his seventh win on the GS course. The American Downhiller crew will be out in full force with Travis Ganong (Squaw Valley, Calif.), Andrew Weibrecht (Lake Placid, N.Y.) on the starting roster. Fans may also see the return of Steven Nyman (Sundance, Utah) who was sidelined with an injury last season.
FIS Ski World Cup - Lake Louise, CAN
After a solid showing from the U.S. Ski Team's men's squad last weekend, the women will race a pair of downhills and a super-G Dec.1-3. The venue is nicknamed "Lake Lindsey" for a reason - Lindsey Vonn will be looking to add to her 18 career wins on the track in Lake Louise alongside teammates Stacey Cook (Mammoth Lakes, Calif.) and Jackie Wiles (Aurora, Ore.). Shiffrin, who finished 13th in one of the downhills at Lake Louise last season, will also make an appearance.
FIS Cross Country World Cup - Lillehammer, NOR
After a strong opener in Ruka, Jessie Diggins (Afton, Minn.), Bjornsen and teammates will compete in a classic sprint and skiathlon Dec. 2-3.
FIS Women's Ski Jumping World Cup - Lillehammer, NOR
World Champion Sarah Hendrickson (Park City, Utah), Nita Englund (Iron Mountain, Mich.), Nina Lussi (Lake Placid, N.Y.), Abby Ringquist (Park City, Utah) and Tara Geraghty-Moats (West Fairlee, Vt.) open the women's World Cup season for the U.S. Team Nov. 30 - Dec. 3 in Lillehammer, Norway. They will take to the HS138 jump, the first time the World Cup has opened with a large hill event.
FIS Men's Ski Jumping World Cup - Nizhny Tagil, RUS
With their first World Cup of the season under their belts, Kevin Bickner (Wauconda, Ill.), Will Rhoads (Park City, Utah) and Michael Glasder (Cary, Ill.) will take to the jumps in Russia Dec. 1-3
FIS Nordic Combined World Cup - Lillehammer, NOR
After a pair of top-20 finishes in the World Cup opener in Ruka last weekend, Bryan Fletcher (Steamboat Springs, Colo.) will lead the charge in the second weekend of nordic combined action along with brother Taylor Fletcher (Steamboat Springs, Colo.), Ben Berend (Steamboat Springs, Colo) and Jasper Good (Steamboat Springs, Colo.).
FIS Snowboard & Freeski World Cup - Moenchengladbach, GER
Freeskiers and snowboarders will converge in Germany this weekend for men's and women's big air competitions. Freeski athletes will compete on Dec. 1 with snowboarders on Dec. 2. U.S. Snowboard Team rookie Kirra Kotsenburg (Park City, Utah) and Stratton Mountain School freeskier Mac Forehand will represent the U.S.
U.S. SKI & SNOWBOARD BROADCAST AND STREAMING SCHEDULE
All times EST
*schedules subject to change
ALPINE
Dec. 1
1:00 p.m. – Birds of Prey Men's super-G – NBCSN
2:30 p.m. – Women's downhill – NBCSN
7:00 p.m. – Birds of Prey Men's super-G – Olympic Channel TV (same day delay)
Dec. 2
1:00 p.m. – Birds of Prey Men's downhill – Olympic Channel TV
2:00 p.m. – Women's downhill – NBCSN
4:00 p.m. – Women's downhill – Olympic Channel TV (same day delay)
5:00 p.m. – Birds of Prey Men's downhill – NBC
Dec. 3
11:45 a.m. – Birds of Prey Men's giant slalom run 1 – nbcsports.com
1:00 p.m. – Women's super-G – Olympic Channel TV
2:30 p.m. – Birds of Prey Men's giant slalom run 2 – Olympic Channel TV
5:00 p.m. – Birds of Prey Men's giant slalom – NBC
6:30 p.m. – Women's super-G – NBCSN (same day delay)
FREESKI
Dec. 1
12:00 p.m. – Men's and women's big air – Olympic Channel TV
CROSS COUNTRY
Dec. 2
5:30 a.m. – Men's and women's sprint – Olympic Channel TV

Dec. 3
4:00 a.m. – Women's skiathlon – Olympic Channel TV
5:45 a.m. – Men's skiathlon – olympicchannel.com
SKI JUMPING
Dec. 1
9:00 a.m. – Men's HS134 qualifications – olympicchannel.com
6:00 p.m. – Women's HS98 – Olympic Channel TV (same day delay)
Dec. 2
10:15 a.m. – Men's HS134 finals – olympicchannel.com
5:00 p.m. – Women's HS98 – Olympic Channel TV (same day delay)
Dec. 3
10:00 a.m. – Men's HS1434 finals – olympicchannel.com
7:30 p.m. – Women's HS138 finals – Olympic Channel TV (same day delay)
NORDIC COMBINED
Dec. 2
4:15 a.m. – Men's team HS100 – olympicchannel.com
7:45 a.m. – Men's team 4x5k – olympicchannel.com
Dec. 3
3:00 a.m. – Men's gundersen LH HS138 – olympicchannel.com
8:00 a.m. – Men's gundersen 10k – olympicchannel.com
SNOWBOARD
Dec. 2
7:00 p.m. – Men's and women's big air – Olympic Channel TV (same day delay)
Share This Article