Petra Vlhova Wins Kranjska Gora Slalom, Shiffrin DNF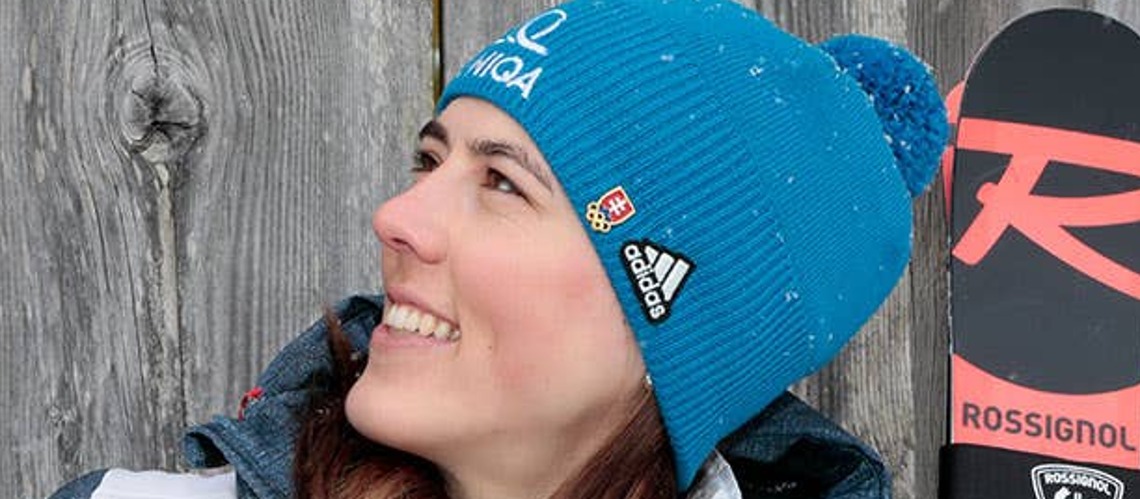 Dealing with more tough conditions on Kranjska Gora's Podkoren slope, Petra Vlhova of Slovakia won the race with Wendy Holdener of Switzerland in second and Anna Swenn Larsson of Sweden in third. Vlhova has won all but one slalom in the 2021-22 season—which was won by Shiffrin at the Killington Cup in Vermont.
Even in uncongenial conditions with snow that was not her favourite, Vlhova still managed to be impassive and perfect, especially in the second run. Trailing Holdener by eight hundredths of a second, Vlhova had the fastest second-run time. It was the Slovakian's 25th career win. The defending overall champion has won five of this season's six slaloms and leads the discipline standings by a massive 240 points over runner-up Shiffrin.
Racing in her 100th career slalom, Holdener held on to her lead for the first half of her run but ultimately finished 0.23 behind Vlhova.
Anna Swenn Larsson of Sweden was 1.06 behind in third. Anna takes a podium worth more than a victory after last season's stop and after winning on the same track in 2020 ahead of Petra but fell at the last gate!
"I am always trying to be the best, to be the fastest in the race. I am satisfied about my second run, especially. Second run I did perfect everything. In the end it is another victory, so I'm happy because my team, they do everything for me to be in perfect shape."" Vlhova said.
She was critical of the conditions saying "This morning I was a little bit angry because when I saw conditions, they were not, like, perfect, not like World Cup race," Vlhova said.
The race was littered with DNFs from top racers, including Michelle Gisin of Switzerland and Katharina Liensberger of Austria. Racers criticized the Kranjska Gora course preparation, which was given the race after the Maribor World Cup was canceled due to lack of snow.
Shiffrin was third after the opening run but skied out in what seemed a blistering-fast second run until the American straddled a gate. Shiffrin was only .25 seconds off the pace after the first run, despite a couple of mistakes in the top section, putting her in striking distance to the win. She attacked on her second run, skiing aggressively and cleanly with splits that might have landed her on top, but straddled a gate about 15 gates to the finish. Former teammate and Olympic champion Ted Ligety said on the NBC broadcast, "This was some of the best skiing I've seen out of her. It's the best skiing I've seen out of her so far this year, she should get the video of this run and watch it...and then press control alt delete on that hairpin and just think about the skiing and just some confidence out of that and not worry about that, because slalom is a game of hundredths...so she should just think about the great skiing before that."
It was her first DNF in a race since 2018, when she skied out at the final slalom World Cup before the PyeongChang Olympics in Lenzerheide, Switzerland. To put this rarity even more into perspective, of Shiffrin's 207 World Cup starts across six disciplines, 115 are podiums (55%), 72 of them are victories (35%), and a mere 15 (7.25%) are DNFs. It is so rare that in the last 100 starts, she's had just five DNFs.
"I'll be honest, I'm not feeling great about it," Shiffrin shared following the race. "Straddling is just…it's twisting the knife when it's stuck in your heart, except you're the one who stuck it in and you're also the one doing the twisting." She added, "Yes, it happens, but it shouldn't. It's a very slight silver lining that my skiing up to that point felt very good, but that doesn't take away any of the frustration, especially after a challenging day yesterday too. But it happened and I can't change it, I can just try harder next time. Congratulations to all of the women who did their job all the way to the finish today, especially my teammates, Paula, Nina, and Katie."
Paula Moltzan led three U.S. skiers into the points in the FIS World Cup slalom in Kranjska Gora, Slovenia, finishing 13th. Mikaela Shiffrin did not finish—her first DNF in the discipline in four years.
Moltzan skied two solid runs of slalom to finish in the top 15 for the third time this season—an impressive feat given her massive crash in Saturday's giant slalom, on top of a fractured wrist and skiing with her pole duct-taped to her hand. "It was a very challenging day," she said. "Conditions were less than ideal for first run, but second run was a little bit smoother. Happy to find the finish line after a huge crash yesterday, especially when I didn't know if I would be able to race today going to bed. Also very happy to see two teammates grab some slalom points!"
Nina O'Brien and Katie Hensien also finished in the points, taking 25th and 28th. It was both O'Brien and Hensien's best slalom finishes of the season.
Rounding out the U.S. athletes, Allie Resnick did not finish first run and Zoe Zimmerman did not qualify for second run. Each of these up-and-comers showed promise for the future.
Vlhova continues to lead the slalom standings with 580 points to Shiffrin's 340 points, but Shiffrin maintains a slight lead over Vlhova in the overall standings by 35 points.
Share This Article