Peak Resort Reports Fiscal 2019 Second Quarter Results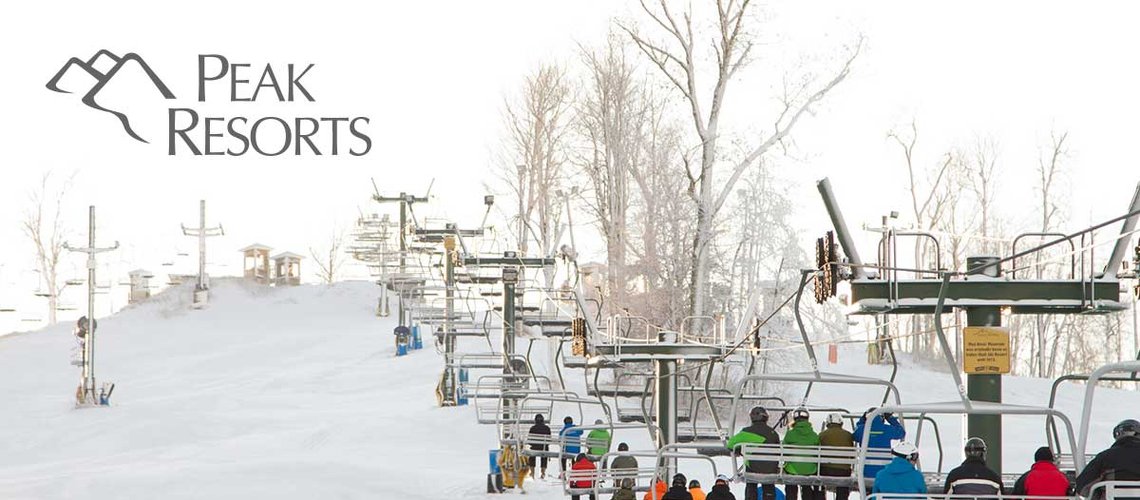 Peak Resorts, Inc has reported financial results for its fiscal 2019 second quarter.
Timothy D. Boyd, President and Chief Executive Officer, commented, "Peak Resorts delivered fiscal 2019 second quarter results consistent with the seasonality of our business as a busy schedule of summer events partially offset the loss of revenue associated with the termination of our operating contract for the hotel at Attitash. Our operating teams continued company-wide efforts to more efficiently manage expenses, leading to a 9.3% decline in resort operating costs versus the prior year period. In particular, labor and labor related expenses were down 20.1% despite ongoing wage pressure in New York and Vermont as we benefited from the elimination of the costs associated with the Attitash hotel, all while working across the company to manage staffing levels by more closely tying seasonal hiring to visitation levels.
"During the fiscal 2019 second quarter, we announced our transformative acquisition of Snow Time. With the transaction's completion coming early in the fiscal third quarter, Peak has added three attractive resorts to our Northeast and Mid-Atlantic portfolio and expanded our geographic footprint into the Baltimore and Washington D.C. metropolitan areas.
"The value and appeal of our unlimited Peak Pass has never been greater, demonstrated by strong initial pass sales and healthy upgrade activity by Snow Time pass holders. Despite the recent encroachment of heavily marketed season pass offerings into the Northeast, customers are choosing our Peak Pass in greater numbers. Through mid-October, Peak Pass sales were up approximately 19% and 22% year over year on a unit and revenue basis, respectively, and this momentum has continued through early December. Snow Time season pass sales were also up 20% and 19% year over year on a unit and revenue basis, respectively, through the end of October. Notably, 27% of Snow Time pass holders took advantage of the opportunity to upgrade to the Peak Pass as these new customers see the value of our unlimited offering with access to 10 attractive destinations across the Northeast and Mid-Atlantic.
"As fall turns to winter, we are pleased to report our earliest-ever start to a ski season as snowmaking combined with healthy natural snowfall allowed us to open both Mount Snow and Wildcat in late October and kick off the 2018/2019 ski season with a strong start. We are also excited to be putting the finishing touches on two key capital projects, which we expect will open ahead of the holidays. The two lower floors of the Carinthia Ski Lodge at Mount Snow are now open and we expect to finish work on the remaining areas of the facility in the coming days, which will allow us to open it in its entirety before the Christmas holiday. Initial guest feedback has been favorable and we believe the lodge is a welcome addition to Mount Snow. At Hunter Mountain, we are completing work on the six passenger lift serving the Hunter North terrain expansion and we expect to have the new parking area, lift and terrain open heading into Christmas. Both of these projects represent significant additions to our on-mountain amenities and we believe they will help attract added interest and further differentiate Mount Snow, Hunter Mountain and the Peak Pass from the competition."
Fiscal Second Quarter Results Review
Fiscal 2019 second quarter revenue was $8.0 million, compared to $8.8 million in the prior year quarter, as increased summer season revenue along with the late October season opening of Mount Snow and Wildcat was offset by the termination of our operating contract for the hotel at Attitash. Resort operating expenses in the fiscal 2019 second quarter declined by 9.3% year over year to $13.7 million as the Company benefited from cost controls implemented across its operations as well as the elimination of expenses related to the Attitash hotel. Offsetting these declines were higher power and utility costs related to the early snowmaking at Mount Snow and Wildcat and increased utility costs at Jack Frost and Big Boulder. General and administrative expenses in the fiscal 2019 second quarter were $1.9 million, up roughly $0.4 million from the prior year quarter primarily related to higher professional fees related principally to the Snow Time transaction.
Reported EBITDA for the second fiscal quarter of 2019 was a loss of $8.2 million, compared to a loss of $8.6 million in the year-ago quarter. The narrower Reported EBITDA loss was driven by the Company's lower resort operating costs, partially offset by the decline in revenues. In particular, the lower Reported EBITDA loss benefited from the elimination of the Attitash Hotel from the Company's operating results.
Balance Sheet Update
As of October 31, 2018, the Company had cash and cash equivalents of $6.4 million and total outstanding debt of $180.3 million, including $12.4 million drawn against its revolving line of credit and long-term debt of $167.9 million.
Christopher J. Bub, Chief Financial Officer, added, "While the fiscal second quarter is typically a slow period for Peak Resorts, our teams were extremely active on a number of fronts. Importantly, we invested $10.2 million towards capital improvements across our resort portfolio in preparation for the 2018/2019 ski season and made further progress on two key facilities projects, including $4.6 million spent on the Carinthia Ski Lodge at Mount Snow and $2.5 million spent on the ongoing Hunter North terrain expansion project at Hunter Mountain. We also announced and, subsequent to the end of the quarter, completed our acquisition of Snow Time, expanding our resort portfolio through the addition of three properties in southern Pennsylvania.
"As the 2018/2019 ski season gets underway across our Northeast and Midwest resorts, Peak Resorts remains well-positioned to continue to invest in and improve our existing operations while seeking further expansion through transactions such as our recently completed acquisition of Snow Time. We are confident that we have the capital flexibility we need to ensure that the 2018/2019 ski season exceeds our customers' high expectations and we look forward to driving long-term value for our shareholders in the coming quarters and years."
The Company has specifically chosen to include Reported EBITDA as a measurement of its results of operations because it considers this measurement to be a significant indication of its financial performance and available capital resources. Because of large depreciation and other charges relating to the Company's ski resorts operations, it is difficult for management to fully and accurately evaluate financial performance and available capital resources using net income alone. In addition, the use of this non-U.S. GAAP measure provides an indication of the Company's ability to service debt, and management considers it an appropriate measure to use because of the Company's highly leveraged position. Management believes that by providing investors with Reported EBITDA, they will have a clearer understanding of the Company's financial performance and cash flows because Reported EBITDA: (i) is widely used in the ski industry to measure a company's operating performance without regard to items excluded from the calculation of such measure; (ii) helps investors to more meaningfully evaluate and compare the results of the Company's operations from period to period by removing the effect of its capital structure and asset base from operating results; and (iii) is used by the Board of Directors, management and lenders for various purposes, including as a measure of the Company's operating performance and as a basis for planning.
The items excluded from net income to arrive at Reported EBITDA are significant components for understanding and assessing the Company's financial performance and liquidity. Reported EBITDA should not be considered in isolation or as an alternative to, or substitute for, net income, net change in cash and cash equivalents or other financial statement data presented in the Company's condensed consolidated financial statements as indicators of financial performance or liquidity. Because Reported EBITDA is not a measurement determined in accordance with U.S. GAAP and is susceptible to varying calculations, Reported EBITDA as presented may not be comparable to other similarly titled measures of other companies, limiting its usefulness as a comparative measure.
Share This Article