North Face Develops World Leading Alpine System, The Summit Series Advanced Mountain Kit.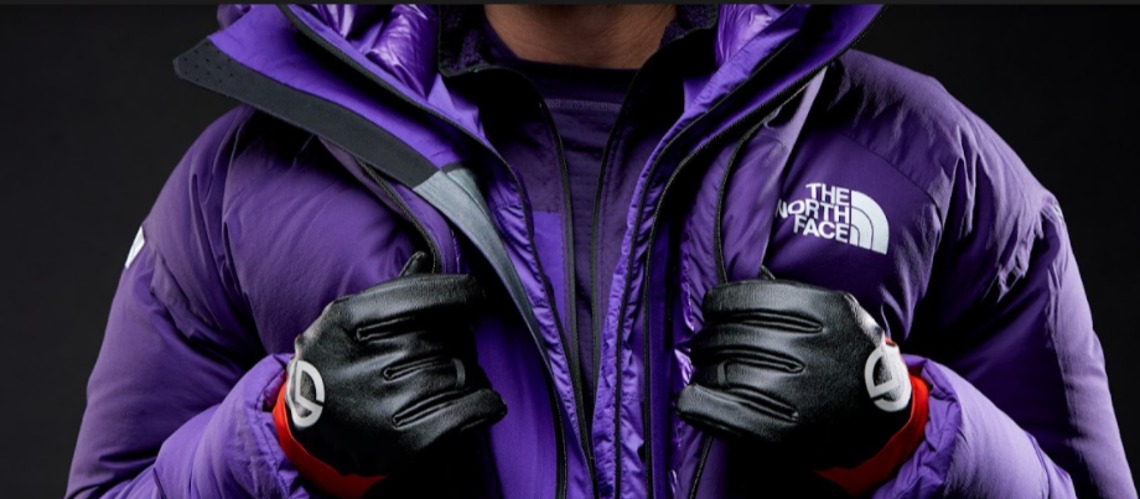 For over half a century The North Face has been designing the world's most innovative and technically advanced gear for the high-alpine.
Today, exploration in the high alpine is evolving. The world's best athletes are now moving faster and more efficiently than ever before and the demand for innovation to meet those needs is growing.
To meet this demand The North Face has developed a world leading alpine system, the Summit Series Advanced Mountain Kit. Designed in close collaboration with elite professional alpinists, David Göttler, Herve Barmasse, and Andres Marin, the sophisticated system is made up of 21 unique products designed to work harmoniously together.
Packed with product innovation, new fabric technologies and unique construction methods, the Advanced Mountain Kit is a breathable, packable, lightweight layering system that gives athletes the freedom and flexibility to achieve their goals, without compromising protection from some of the harshest environments on earth.
For The North Face, the new innovations reflect not only years of research and development but a desire to work alongside athletes to find solutions that support their aims, taking inspiration from the brands 'Athlete Tested, Expedition Proven' mantra and bringing it to life.
It's a process that The North Face VP, Product and Marketing, Michael Horsch believes is critical when designing mountain gear:
"The North Face has always been committed to creating products that support exploration, to re-write the rules of what's possible and enable athletes everywhere to reach their goals. Through original design, unique material development and innovative construction, we've been able to develop a collection that puts athletes needs first, and is a true game changer for the high alpine sport"
"This kit, and the process to develop it are extraordinary. The level of detail and thought behind each piece is noticeable. This is simply the lightest, most functional kit I've ever worn, anywhere in the world and I'm looking forward to many more adventures in it," said Professional alpinist for The North Face, David Göttler.
First revealed to the world in early 2020, the launch date for the collection was pushed back in response to the pandemic. As exploration begins once again, the collection is now available for purchase.
In creating this unique layering system, The North Face is leveraging five new, proprietary technology and construction innovations, including
Cloud Down

: Cloud Down is created using a discontinuous offset baffle construction for increased thermal performance in a lighter package. This unique construction features an asymmetrical inner and outer construction, allowing maximum space for the down to loft while keeping the lining close to skin for enhanced thermal performance.

50/50 Down

: 50/50 Down is an entirely new approach to insulation, delivering a truly breathable down insulator. A series of down-proof baffles are paired with a highly air-permeable face fabric, which creates a ground-breaking breathable down layer with less bulk. This innovative construction allows heat and moisture to escape for enhanced temperature regulation during aerobic activity in extreme environments.

FutureFleece

: With FutureFleece, every detail counts when constructing a technical, lightweight layer – featuring a full-loop fabric construction made with octa-yarns, octagonal shaped yarn with hollow cross-sections for higher thermal performance. This seemingly subtle choice makes this extremely thin layer warm and soft for comfortable hours of wear

in some of the world's harshest environments.

Dot Knit

: This active base layer works with the athlete by pulling moisture from the skin and expelling it to the outside of the garment with the use of hydrophobic inner yarns, while hydrophilic outer yarns pull moisture through engineered holes throughout the layer, helping the wearer stay dry in the Alpine.

FUTURELIGHT
The North Face has partnered with 9 of the best specialty outdoor retailers across Europe to sell the new collection and ensure consumers receive the ultimate guidance on the innovation. These stores include:
ELLIS BRIGHAM MOUNTAIN SPORTS - LONDON

SPORTMARAFON – MOSCOW

Sport Schuster – MUNICH

8a.pl – KRAKOW

AU VIEUX CAMPEUR – PARIS

NK Sport – STOCKHOLM

Sportsnett – OSLO

DF SPORT SPECIALIST - MILAN
Share This Article