New On-Mountain Experience – The Summit By Outdoor Retailer – Launches This January At Snow Show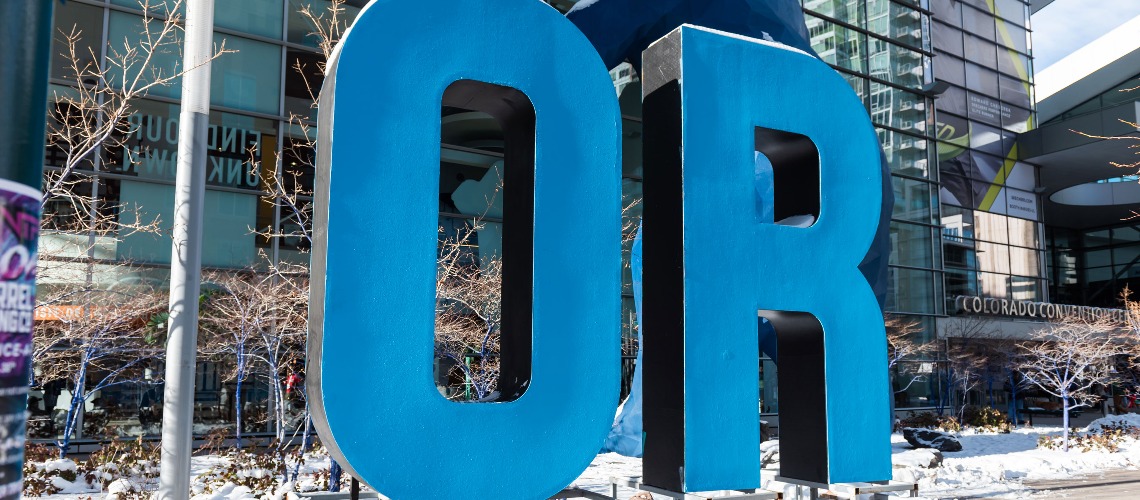 Outdoor Retailer will debut an immersive on-mountain winter experience and industry day this January alongside Outdoor Retailer Snow Show in Salt Lake City.
Expert guided snow sports activities to be led by Inspired Summit Adventures;
Lift ticket discounts available for Outdoor Retailer attendees at the four Cottonwood Canyons resorts;
Evening Media Preview event to give journalists early access to new outdoor gear.
The Summit by Outdoor Retailer will take place on Monday, January 9, 2023, at Brighton Resort and Solitude Nordic & Snowshoe Center, and feature professionally curated winter sports activities and guided classes for retail buyers and media. Outdoor and snow sports brands can get involved through hands-on product demos and gear testing via scheduled activities, as well as at a brand village open to Outdoor Retailer attendees and the public. Additionally, all registered Outdoor Retailer attendees will have access to lift ticket discounts for full mountain access, and an evening Media Preview event will give journalists early access to the latest gear.
"The Summit by Outdoor Retailer will kick off the week with a truly engaging celebration of winter sports out on the snow," said Marisa Nicholson, Outdoor Retailer senior vice president and show director. "We're raising the bar of a traditional demo and providing all brands new avenues to showcase their newest gear to a dedicated audience of retailers and media, experts and enthusiasts. These high-touch experiences will be curated for an individual's interests and needs, creating a more valuable interaction, and it's all part of a full day of on-mountain fun."
The Summit by Outdoor Retailer will bring the outdoor and winter sports industry together for a one-of-a-kind day of on-snow adventure, unique learning experiences, and a chance to try out the latest winter gear the day prior to Snow Show. Product demos for retailers, media, and other Outdoor Retailer attendees will be available through scheduled winter activities led by the guides of Inspired Summit Adventures, Utah's premier backcountry mountain guides. These experiences are tailored to participants of all abilities – from beginner to expert – and will include Alpine touring, splitboarding, Nordic skiing, snowshoe hiking, winter fat tire biking, winter running, orienteering, winter first aid, avalanche essentials, and more. Activities will run at Brighton Resort and the neighboring Solitude Nordic & Snowshoe Center, along with a dedicated brand village accessible to all winter sports enthusiasts on the mountain. Participants, colleagues, and friends are then invited to close out the day and celebrate with après-ski and music. Brands, retail buyers, and media interested in participating can learn more at outdoorretailer.com, and activity scheduling will open in December.
All registered Outdoor Retailer Snow Show attendees can access the full Brighton Resort, as well as the other Cottonwood Canyons resorts, through discounted lift tickets available weekdays during Outdoor Retailer Snow Show. Registration for Snow Show is open, and details on securing the discounted lift tickets for Alta, Brighton, Snowbird, and Solitude, are available on outdoorretailer.com.
Journalists are invited to participate in the on-mountain experiences at The Summit to test new winter gear on the snow and learn new skills throughout the day, Monday, January 9. That evening, a Media Preview and après-ski event at the new Hyatt Regency Salt Lake will provide media with early access to the latest outdoor and winter products from a wide range of brands. This expanded media-only event allows brand representatives and journalists opportunities to connect in-depth on the newest gear shaping the outdoor experience.
Outdoor Retailer Snow Show returns to Salt Lake City this January 10-12, 2023, at the Salt Palace Convention Center – registration and housing are open. For information on exhibiting, participation in The Summit or Media Preview, and sponsorship opportunities, contact an Outdoor Retailer account executive.
Share This Article