New E Bike Rental System Installed At The Main Train Station In Worgl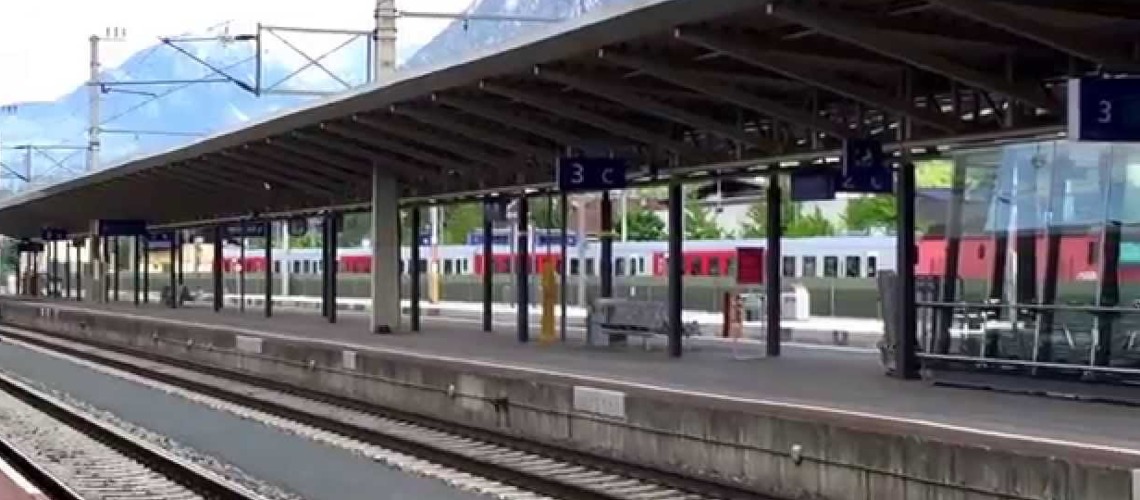 Take the public transport to the bike rental, choose your bike, start your bike tour, conveniently return the bike to the nearest rental location and take the public transport home: this is Bike Tirol, the new bike rental system in Tirol. This was presented today, Wednesday, in Kufstein. Kufstein, Matrei am Brenner and the city of Wörgl are the pilot project locations of Bike Tirol. Together with the project partners Inn-Bike, ÖBB, Verkehrsverbund Tirol (VVT), Tirol Werbung, the respective tourism associations and Communalp, LHStvin Ingrid Felipe is delighted with the innovative mobility offer: "A holistic concept in which the athletes can take public transport directly to Arriving bike rental and being able to easily pursue your leisure time is an excellent combination. Locals and guests alike can enjoy the bike excursion or mountain bike tour with modern, high-quality bicycles without having to rely on the car. "The first three bike rental locations in Kufstein, Wörgl and Matrei am Brenner - each in the immediate vicinity of the train station - will start operating next weekend. From 2022 onwards, the project is to be rolled out gradually into a comprehensive system in Tyrol and, in the future, throughout Austria.
Enjoy your leisure time by train
"We are pleased that the train is increasingly being used for leisure trips and vacations. With the ÖBB you come to the most beautiful cycle routes in Austria. With our additional mobility offer, you no longer have to worry about whether the bike will fit in the car, but after a comfortable journey by train you can practically borrow it at the excursion or holiday destination. Cycling and traveling by train are connected to each other in a comfortable way and by the way you also protect our climate ", says Michaela Huber, board member of ÖBB-Personenverkehr AG. Florian Phleps, Managing Director of Tirol Werbung, is delighted with the new mobility offer: "With Tirol Bike Rental, a unique offer has been created that represents a further milestone in the development of Tirol as a cycling region. As part of Lebensraum Tirol Holding, the holistic, healthy development of the country is important to us and that is why we have been promoting public travel and sustainable mobility for many years. Various projects have already been implemented with offers such as 'hiking by public transport' or the nature trip app to combine environmentally friendly mobility and the wide range of natural leisure activities in Tyrol and make them tangible for locals and guests. The Tirol Bike rental is another important step in this direction. "
Hire quickly and practically via the BIKE TIROL app
"We are opening an almost fully automated bike rental shop at three locations in Kufstein, Wörgl and Matrei am Brenner, each with 25 bikes per location. This means that we have a total of 75 e-bikes and mountain bikes for hire at the start. The practical thing about it is that anyone with a smartphone and credit card can borrow it. The bikes are booked via the BIKE TIROL app - up to 14 days in advance, "explains Inn-Bike project coordinator Pascal Gasteiger. "We designed the project so that the rental bike can be returned to any of our locations. That means: starting next weekend, bikes can be rented at all three locations and - regardless of the rental location - returned to all of them. "
Location Wörgl
After the opening in Kufstein, the "Fahrradtruppe" - consisting of LHStvin Ingrid Felipe, Tirol Werbung Managing Director Florian Phleps, René Zumtobel - regional manager of the ÖBB, the project group of Communalp, project coordinator of the Inn-Bike Pascal Gasteiger, and much more drove. - with a distance to Wörgl. The modern Bike Tirol rental is located directly at the train station. This location was also opened with an additional visit from Hans Peter Osl, chairman of the Hohe Salve holiday region, and BGM by Wörgl Hedi Wechner.

The Hohe Salve holiday region is already looking forward to many enthusiastic bikes and e-bikers who will be able to extensively test the offer from next weekend.
Share This Article