Matterhorn Lighting Wins Award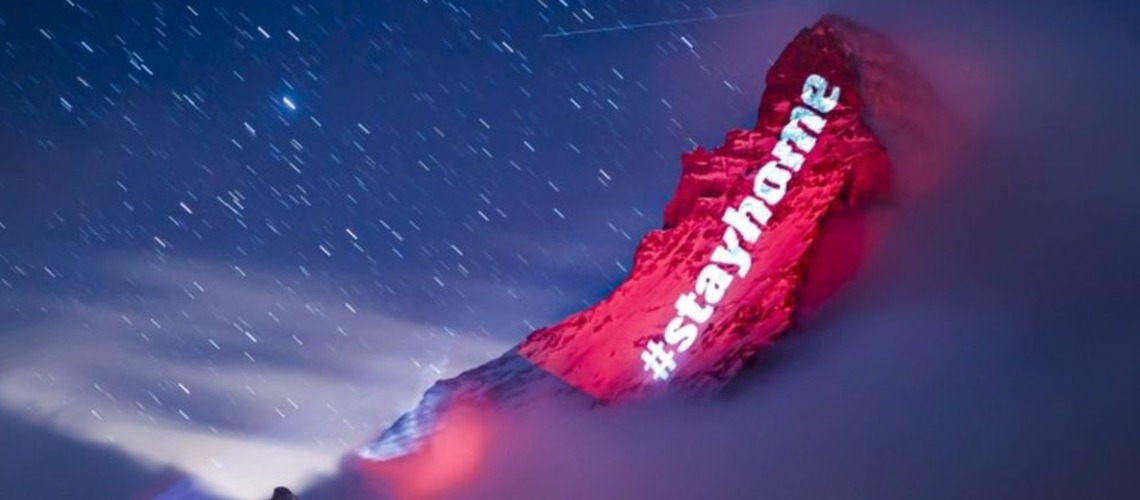 Zermatt has won the most important Swiss tourism award, the Milestone in 2020 for the Matterhorn lighting #hope.Zermatt is happy to receive the milestone.
It is the most renowned Swiss tourism award, which is awarded annually in the main innovation category and the young talent category: the Milestone. In the main category, for which a total of sixty projects were submitted, Zermatt won one of three milestones in 2020. This after Zermatt won the main prize last year. The Matterhorn lighting #hope was awarded this year.
The #hope
In the spring of this year, Zermatt commissioned the light artist Gerry Hofstetter to illuminate the Matterhorn with symbols, lettering and national flags for six weeks. The projections were barely visible to the naked eye, but they were clearly visible in images. These Matterhorn pictures went around the world - accompanied by messages of hope and solidarity in times of the corona crisis.
Explanation of the jury
"In a difficult time for all of humanity, the project initiators reacted very quickly and set a sign of solidarity and solidarity with peoples. You shared "our" Matterhorn with the rest of the world and thereby sent a positive signal that gave hope. The unbelievable media response confirms that the positive sign has reached the rest of the world population », the Milestone jury explains its decision.
Zermatt delights
"We are very happy about the second milestone in a row and the fourth overall for Zermatt Tourism - especially in the current times when tourism is being put to the test. The project for which we won the award shows that a crisis always brings opportunities. With this in mind, we look to the coming winter season with confidence and hope for the best for Swiss tourism, "says Daniel Luggen, Zermatt-Matterhorn Spa Director.
Share This Article