Mabey Ski Launches New Japan Adventures For 2022-23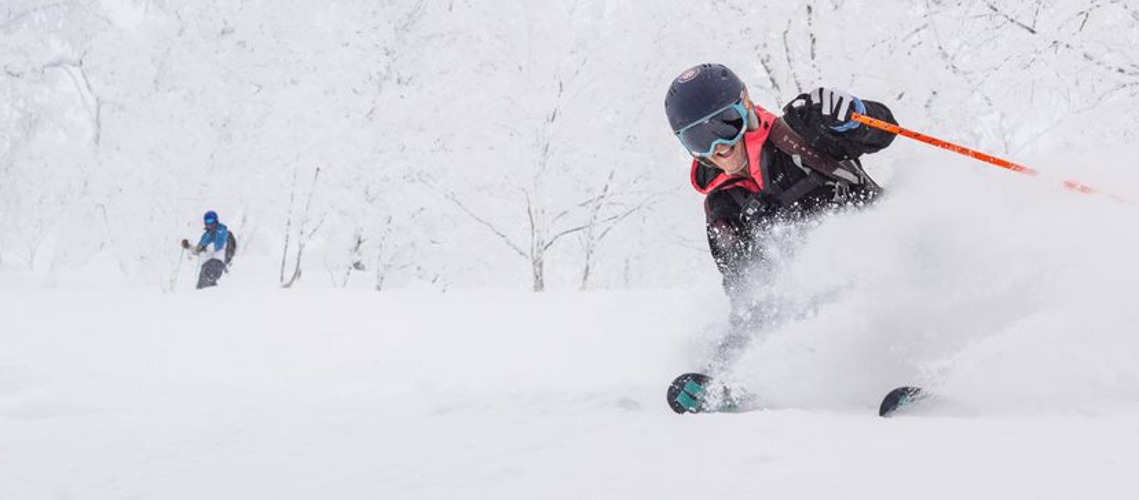 Adventure ski specialist Mabey Ski (www.mabeyski.com) is excited to announce that, with Japan's borders expected to open this summer, they have a selection of NEW winter adventures to Japan as well as Norway and Canada.
British-owned and operated Mabey Ski offers trips to skiers and snowboarders looking for a unique, once-in-a-lifetime ski adventure.
With many skiers desperate to get back to Japan, having been closed to visitors since March 2020, Japan is back on the 'bucket list' as a top destination for the coming winter season 22-23.
Nickie Mabey adds, "Mabey Ski was originally founded on our incredible insider knowledge of skiing in Japan. When we were based in Singapore, Japan was our 'go-to' for skiing. We have the contacts and experience to make for a very special skiing experience in Japan. The two trips below are being hosted over set dates but we also offer tailor-made adventures for skiers and snowboarders looking to create a trip around their own objectives, availability, and ability."
Mabey Ski specialises in winter experiences beyond the norm – heli-skiing from a catamaran, ski touring from backcountry cabins, mountaintop wine tasting, powder road trips, skiing into volcano craters, relaxing in mountainside hot springs – all for skiers and snowboarders looking to escape the crowds and experience a more authentic ski adventure.
NEW trips for Winter 2022-23 include:
Hokkaido Off-Piste Powder Chaser (Hosted Road Trip). Aimed at those looking to experience the traditional culture of Japan, whilst skiing some of the best powder on the planet, this road trip will take you off the beaten track, chasing the best snow with local expert guides, staying in traditional locally-hosted accommodation, and experiencing rich culture and mouth-watering cuisine along the way. Based out of the traditional towns of Furano and Otaru, you will have the opportunity to ski off-piste and sidecountry terrain across multiple smaller Japanese ski resorts. Accessed via lifts, this road trip is perfect for those looking to ski powder away from the crowds without any uphill skinning.
www.mabeyski.com/adventures/hokkaido-off-piste-powder-ski-trip-japan
Central Hokkaido Backcountry Ski Tour (Hosted Road Trip). Ideal for backcountry skiers and boarders who are looking to maximise their powder skiing. Using lifts to gain some fast elevation, you will spend the remaining part of your days touring into the backcountry in search of endless fresh tracks. Explore hidden gem ski resorts, experience traditional Japanese culture and mouth-watering cuisine along the way. Based out of the traditional towns of Furano and Asahikawa, you will have the opportunity to ski up to 7 different ski areas. Discover a deeper side of Japan as you skin up dormant volcanoes in search of untouched powder, unwind in traditional onsens (natural hot springs) and chat to friendly locals along the way. Dates: 11 – 19 February 2023
www.mabeyski.com/adventures/central-hokkaido-backcountry-ski-tour-japan
Sail and Ski the Lyngen Alps in Norway (Hosted Boat Trip). Sail through the magnificent Norwegian fjords aboard your 48ft catamaran, captained by the charismatic and knowledgeable Håkon, who has been sailing the waters of the Lyngen Alps since he was a boy. By day, you will summit breathtakingly scenic mountains and ski back down to the glistening sea below on northern Norway's perfect spring snow. Whilst you ski, your captain will fish for fresh haddock and other seafood, whipping up freshly prepared dinners each night to help recharge after an epic day of ski touring. As you sail to your new mooring each day, keep an eye out for the friendly locals – in the form of orcas, humpbacks, grey seals and eagles!
www.mabeyski.com/adventures/sail-and-ski-tromso-lyngen-alps-norway/
Mabey Ski creates out-of-the-ordinary ski adventures across the globe that push boundaries and challenge the conventional. Mabey Ski is a British-owned adventure ski company based in Whistler, Canada, on a mission to conquer every continent. Founded by Nickie Mabey, whose family have been ski pioneers for over a century, skiing is more than just a hobby. It's a lifestyle that has led her to ski peaks less tracked, explore remote regions, and create unforgettable ski adventures not found anywhere else. Find out more about Mabey Ski and its unique trips at mabeyski.com
Share This Article