Kids On A Snow Day? Decathlon Promotes Childrens' Collection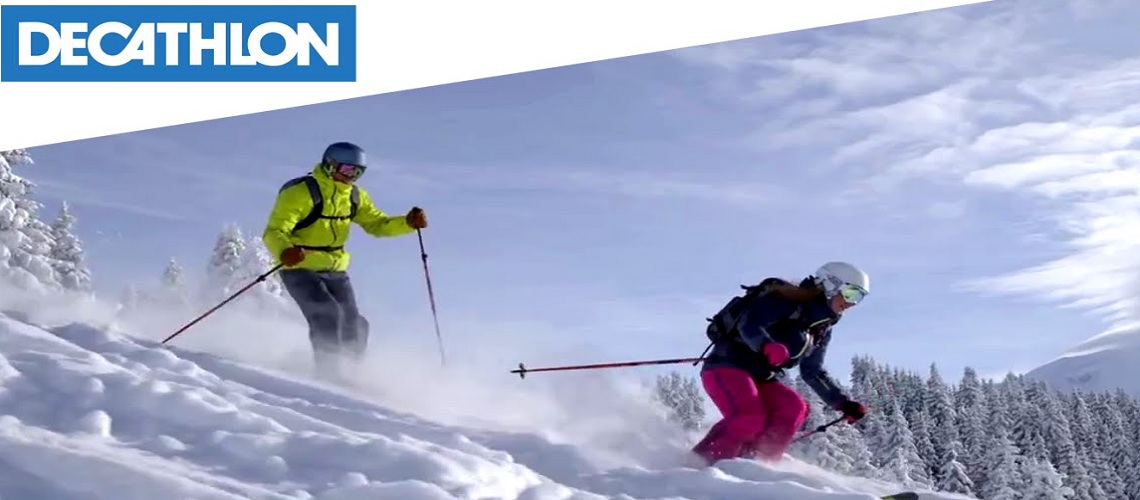 Kids on a snow day? Decathlon has quality snow wear and equipment, so the kids can enjoy the wintery weather safely.
WED'ZE GL 100 JUNIOR SKI GLOVES – BLACK
Why is it great: Thanks to the water-repellent outer and brushed knit lining of these gloves, children will have warm, dry hands throughout their day in the snow.
WED'ZE MI 100 JUNIOR SKI MITTENS – RED
Why are they great: These mitten-style gloves are essential for little ones in icy temperatures. They're padded and lined with brushed knit for comfort and warmth, and have a wide opening that makes them easy to slip on
WED'ZE ROBOT SKI KID BOYS' HAT - BLUE YELLOW
Why is it great: Designed for children aged three to six who want to look like a little robot straight out of space! You won't come up against much fuss when it comes to putting this vibrant hat on, which is lined with fleece for a warm and cosy feel.
WED'ZE BEAR PERUVIAN HAT KID BLUE
Why is it great: Designed for bear-obsessed little boys and girls. This Peruvian-style hat isn't just super cute - look at the fluffy character on the top! - it also offers full coverage to keep your child warm in winter.
WED'ZE BABY'S WARM SLEDGING SUIT, PINK
Why is it great: Designed for babies who need protection from the cold and snow while they sledge. This baby suit combines warmth, waterproofing and lightness to allow your baby to enjoy sledging and snow activities without feeling weighed down. And, it's easy to put on thanks to the wide opening.
WED'ZE FUNNY SLIDE CHILDREN'S SNOW SHOVEL SLEDGE - YELLOW
Why is it great: Designed for adults and children over three years old who are looking for a solid, easy to use, lightweight and compact sled. It's made with foam to help insulate you from the cold and can be rolled up and popped in your backpack. Try attaching another one for double the fun!
WED'ZE KIDS' BLACK BOARDSLIDE SNOWSKATE
Why is it great: Designed for adults and children over the age of six looking to mimic the sensation of skateboarding on the snow. The strap lets you attach the snowskate to your feet which improves glide and makes it easier to do tricks, while its loop helps avoid losing your Board Slide in the event of a fall.
WED'ZE MRZ 100 2-PERSON SLEDGE WITH BRAKE – RED
Why is it great: Designed for adults and children, over the age of 4 years, for fun, fast sliding,with side handles for braking.
The MRZ 100 is one of their top sledges that needs no introduction. Have fun on your own or with a friend.
WED'ZE ADULT RED TRAY SLEDGE WITH BRAKE
Why is it great: Designed for grown-ups who want to join in the sledging fu. This tray sledge has room for two adults and one child and brakes at the sides to help with braking. Pull it back up the hill using the rope and go again!
Share This Article