Lleida Pyrenees Promotes Tourism With Five Reasons To Visit In 2019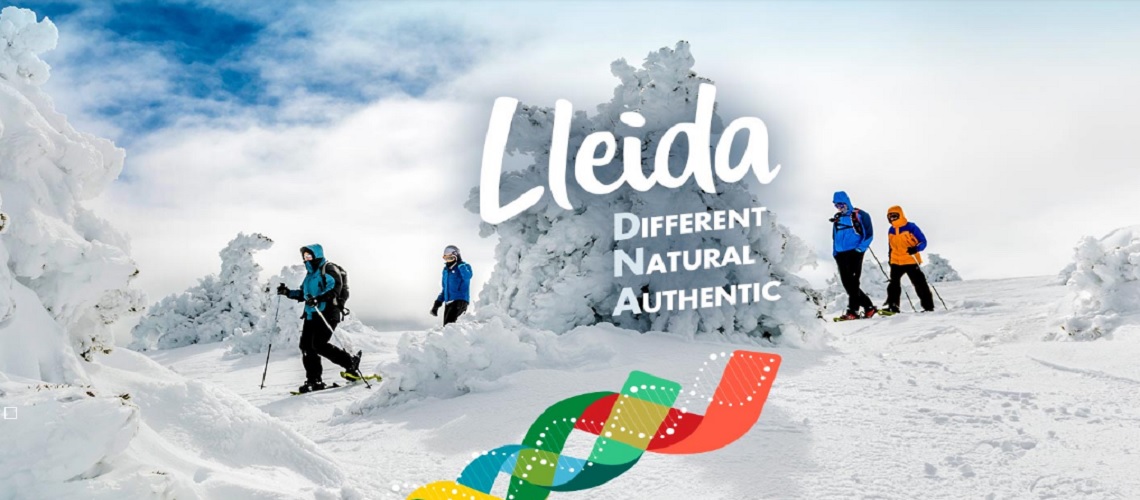 Are you searching for an alternative destination in Europe for your next winter holiday? If you have already ticked off skiing in France, Switzerland and Austria, then look no further than the Lleida Pyrenees, in western Catalonia, one of the largest and most popular ski resort areas in Spain.
One of Catalonia's top winter destinations is also home to the 'Best Ski Resort' in the country
Head even higher this winter as new ski lift helps resort 'gain' 100m of elevation – or join in the 40th anniversary of the most famous cross-country skiing race in Spain
New direct flights from the UK now bring the Lleida Pyrenees on your doorstep
The region may be internationally less known compared to other winter destinations in Europe, yet the Lleida Pyrenees are anything but new to fans of ski who are 'in the know': its 11 world-class resorts and state-of-the-art facilities resorts cater to all ages and abilities and appeal to fans of both cross country and alpine skiing, who have nearly 500 km of snow-covered slopes as their playground.
With new direct flights from the UK bringing Catalonia's top winter destination on your doorstep, below are five of the top reasons why you should head to the Lleida Pyrenees on your next holiday:
1. It is easier (and cheaper) to reach than ever before
New direct flights are making the Lleida Pyrenees easily accessible to British holidaymakers who are keen to experience an alternative winter break destination in Europe. Operated by Jet2, the recently launched seasonal service connects London Stansted to the regional airport of Lleida. It is scheduled to run every week, on Sundays, until 14 April, with ticket prices starting from £29 one-way incl. taxes. Conveniently timed to land at Lleida at 9:30 in the morning, you can start your holiday having lunch with the snow-covered mountains of the Lleida Pyrenees as your backdrop!
2. There is a new peak to discover
Baqueira Beret, the only ski resort in the country on the northern slope of the Pyrenees, 'gained' 100m of elevation this winter with the installation of a new ski lift. Aimed at expert skiers, the latest addition opens up five new red ski runs, including 'Baciver' (which boasts a 405-metre vertical drop) and 'Ta Tq Baciver' (which has the highest gradient, 21 per cent). Leading up to Cap de Baciver, the length of the new ski lift is 1.7 km, travelling up 400 metres during a journey that offers unrivalled views of the peak's North Face.
3. You can ski at the 'Best Ski Resort' in Spain
Also known as the 'Oscars of Skiing', Boí Taüll was voted as the country's 'Best Ski Resort' at the recent World Ski Awards, which every year recognise, reward and celebrate excellence in the snow tourism industry. Home to the highest ski slope in the Catalan Pyrenees (Puig Falcó, at 2,751m), Boí Taüll combines more than 50 km of ski runs with a wide range of winter sports and recreational activities, while its extensive range of spas promises many opportunities for relaxation after a long day on the mountains.
4. Join in the 40th anniversary of the most famous cross-country skiing race in the country
The famous cross-country skiing race of Marxa Beret returns to the slopes of the Lleida Pyrenees next month for its 40th anniversary. Taking place on Sunday 3 February at Pla de Beret, which is suitable for skiers of all levels, the international event brings together every year hundreds of winter sport enthusiasts. The competition includes the following three races: 42km (expert skiers); 21km (intermediate level); and 10km (beginners). Online registration closes on 31 January (2 February in person) – so you still have time to take part!
5. There is more to winter activities than skiing – what's your favourite?
The possibilities for skiing in the region are virtually endless but there is more to winter fun at the Lleida Pyrenees, with 122 companies ensuring there is something for everyone. Snowshoeing at the ski resort of Port Ainé, accompanied by an Official Guide of Alt Pirienu Natural Park, offers an alternative way to immerse in the beauty of the white mountains; at Aransa you can try your hand at igloo building; while at Tavascan you can see nature in all its splendour on a thrilling Snow Retrac ride. If you are planning a family holiday, Espot Esqui offers fun activities such as snow tubbing and sledging – or you can enjoy an exciting snakegliss ride at Port del Comte!
Share This Article