FWT Announces New Partners For 2022 And Beyond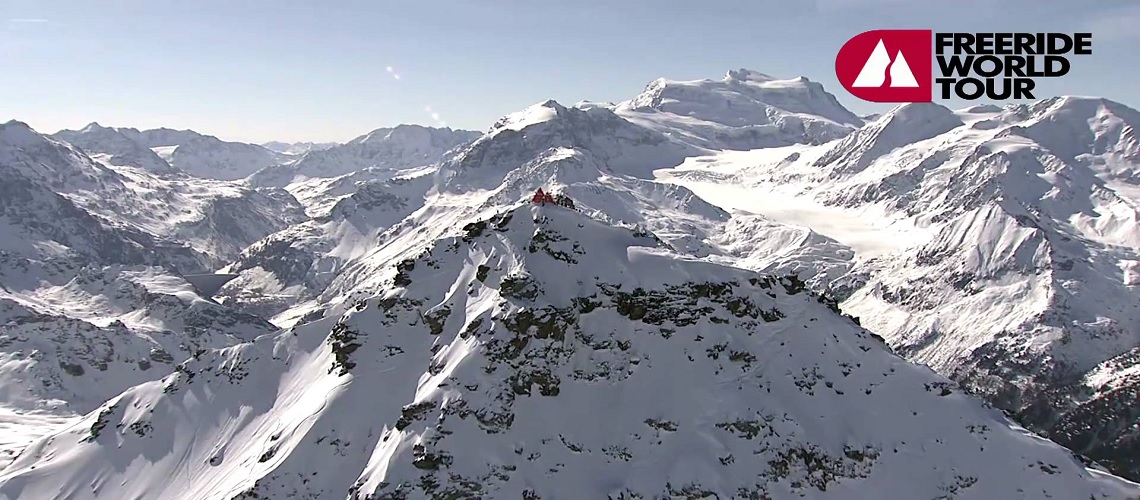 "Freeride World Tour is proud to welcome Guru, Yeti and Crazy in the family of FWT partners. Together, we will strive to optimize our riders and audience's experience. We are also particularly happy to renew our partnerships with Alpina Watches and Vibram. I would like to thank all our partners for their trust, which, despite challenging times, enables us to grow the sport in the long-term." said Nicolas Hale-Woods – CEO, Freeride World Tour

Winter after winter, Freeride World Tour sets the global standard for jaw-dropping freeride entertainment, with the best riders on the best mountains backed by cutting-edge media production that brings the public into the heart of the action. But none of this would be possible without the indispensable support of key industry partners.

Despite more than a year of unpredictable global challenges and turbulence in the Snowsports industry, the FWT organization, athletes, and industry partners are more committed than ever to share their collective passion for Freeride with the world.

Three new partners join the Freeride World Tour family in 2022.
Since 2006, USA-based YETI has been making the most in-demand coolers in the world. They've since diversified into drinkware and gear. YETI products are #builtforthewild, making them a logical and exciting pairing for the world of Freeride. This partnership will initially run from 2022 - 2024.
Crazy is an online discount retailer for a wide array of outdoor sports. The Swiss-based company provides easy access to affordable apparel and equipment, helping expand the reach and accessibility of sports like Freeride. FWT is proud to partner with Crazy from 2022 through 2024. "Freedom is the central value of Crazy and the Freeride World Tour. As much at Crazy as in freeriding nothing is conventional, there are no constraints or strict rules! Freedom, adventure, respect for the environment, and passion are all key values. The Freeride World Tour, especially the incredible athletes' runs, are perfectly in line with this approach." – Dominik Pretti, Crazy Marketing Manager.
Natural, plant-based energy drink maker Guru joins FWT for the 2022 season as sponsor of the Kicking Horse Golden BC event. The Canadian brand provides healthy, stimulating beverage options that compliment an active lifestyle, and will pair especially well with the event in Kicking Horse, February 12 – 17, 2022. "GURU Organic Energy is always stoked to support the freeride community and athletes on their pursuit to achieve their biggest dreams and aspirations. GURU will provide riders with the good energy they need to push their body further and their mind to feel sharper." - the Guru Team.
In addition to the new brands and the already-confirmed mainstays, two partners renewed their support of FWT for 2022 and beyond.
Swiss watchmaker Alpina is back for 2022, providing high-quality luxury watches for highlanders and alpinists. "We are delighted to support a new season of the FWT! We hope to see some amazing runs and wish all the riders to reach their summit! Drop in!" commented Oliver van Lanschot Hubrecht, Alpina Brand Director
Vibram, maker of iconic technical footwear soles, will partner with FWT through at least 2023. "Vibram is delighted to confirm its partnership for the next two years with the Freeride World Tour. In the last 3 years Vibram has worked passionately with the FWT to show freeriders that having high performance rubber soles under their feet grants more confidence and safety. Grip, traction, and precision are essential when hiking up to the best peaks, on snow and on rock. Freeriders are more and more aware that Vibram technologies are their best companion for safety and performance in extreme environments. We look forward to continuing this work for the pleasure and the safety of freeriders, for both skiers and snowboarders." – Jerome Bernard, Vibram Sport Marketing Innovation Global Director
The new and returning partners will all play a part in delivering the 2022 FWT season, with new viewer experiences, new tour stops and adrenaline-pumping new lines from the greatest Freeride show on earth.
Share This Article