Henry's Avalanche Talk, Launches 2021 Tour In Association With Ortovox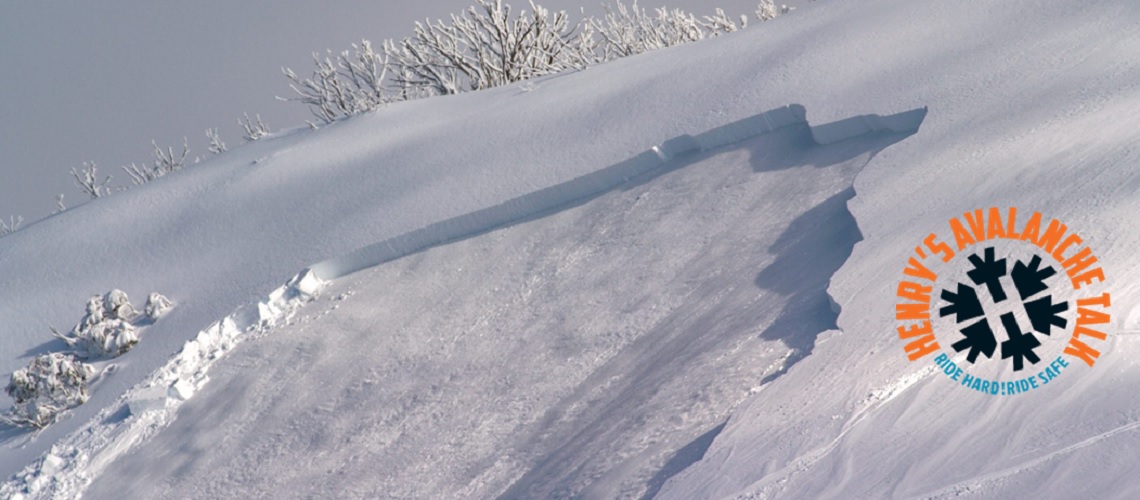 Henry's Avalanche Talk (HAT) in association with ORTOVOX and Ellis Brigham, has launched its 2021 tour following a break in 2020 due to Covid-19 restrictions.
HAT tour in association with ORTOVOX and Ellis Brigham returns in 2021 with new talk schedule and dates around the UK (England and Scotland)
Essential for anyone looking to ski or snowboard off-piste this winter and might also be considering ski touring (the fastest growing snowsport activity)
Options include live events and online webinars, as well as a new weekend academy course
HAT founder, Henry Schniewind to appear at the Kendal Mountain Festival
HAT training has been proven to save lives over the last 20+ years
The talks will be led by Henry Schniewind, founder of HAT and well-known snow and avalanche safety specialist. Henry's Avalanche Talk (HAT) provides training and essential information for skiers who want to go off-piste, but are held back by fear of the unknown. HAT is known for helping ordinary skiers have an extraordinary experience off-piste and touring.

Henry's Avalanche Talk has been helping to educate off-piste skiers and snowboarders for over 30 years and has grown into a team of off-piste professionals, often referred to as HAT. Talks and courses have been delivered to tens of thousands of people. Henry and the HAT team have presented at international snow science conferences and published many papers and articles, often in the British press.
Training is available in the UK, Val d'Isère and online.

New for this year, the tour will also include a two day academy event in Herefordshire, where skiers looking to head off-piste this winter can learn about the HAT philosophy and get practical experience of avalanche rescue techniques, all in one weekend.

The format of HAT's Essentials Talk and In-Depth talk continues, with a new emphasis on avalanche triggering for the in-depth sessions. Avalanche transceiver training sessions are also scheduled separately, with HAT Director Chris Radford running several events around the country.

Henry will also appear at the Kendal Mountain Festival during November. There's also a number of online webinar talks for those who cannot make the physical events.

There's also a new ACCIDENT REDUCTION FRAMEWORK with a pocket guide being introduced at the talks. This will help skiers apply the lessons introduced at the events.

Henry Schniewind said: "For anyone new to off-piste skiing or ski touring, which is becoming so popular, coming to one of the Essentials Talks is a great starting point, and we know many experienced skiers come back year after year to hear this talk again too. The new academy event will be a fun, but informative weekend where participants can really get a deeper understanding of avalanche snow and safety techniques and also train with transceivers. We are introducing a new Accident Reduction Framework. This is a unique way to apply the lessons we teach in the talks".

2021 HAT tour schedule:

HAT Talks

November 9 – Essentials Talk, Ellis Brigham Covent Garden, London (8pm)
November 10 – In-Depth Talk, Ellis Brigham Covent Garden, London (8pm)
November 15 – Essentials Talk, Ellis Brigham Xscape Castleford (7.30pm)
November 16 – In-Depth Talk, Ellis Brigham Xscape Castleford (7.30pm)
November 17 – Essentials Talk, Ellis Brigham Manchester (6.30pm)
November 18 – In-Depth Talk, Ellis Brigham Manchester (6.30pm)
November 24 – Essentials Talk, Ellis Brigham Glasgow (7.30pm)
November 25 – In-Depth Talk, Ellis Brigham Glasgow (7.30pm)

Cost: £17.50

HAT Academy Weekend (9am to 5pm)
Saturday 13 and Sunday 14 November – Ledbury, Herefordshire

Cost: £295 per person for the course x 2 full days, including lunch on both days. Accommodation and travel costs are not included.

henrysavalanchetalk.com/hat-academy

HAT Avalanche Transceiver Training
November 7 – Wimbledon Common, 1pm
November 13 – Sandbanks, Dorset, 11.30am
November 20 – Wimbledon Common, 10.30am
November 21 – Manchester, Sale Water Park, 1pm
December 18 – Wimbledon Common, 11.30am
December 27 – Ilkley Cow and Calf Rocks, 11.30am
January 2 – Sandbanks, Dorset, 11.30am

Cost: £65 per person

HAT Virtual Webinar Events (6pm)
7 December - Essentials Pt 1
8 December - Essentials Pt 2
14 December - In depth Triggering Pt 1
15 December - In depth Triggering Pt 2
4 January - In depth How and where Pt 1
5 January - In depth How and where Pt 2

Tickets can be booked online here: henrysavalanchetalk.com/uk-events/the-off-piste-awareness-tour-2020/

henrysavalanchetalk.com


Share This Article