Eileen Gu Named "Action Sportsperson Of The Year" At Laureus World Sports Awards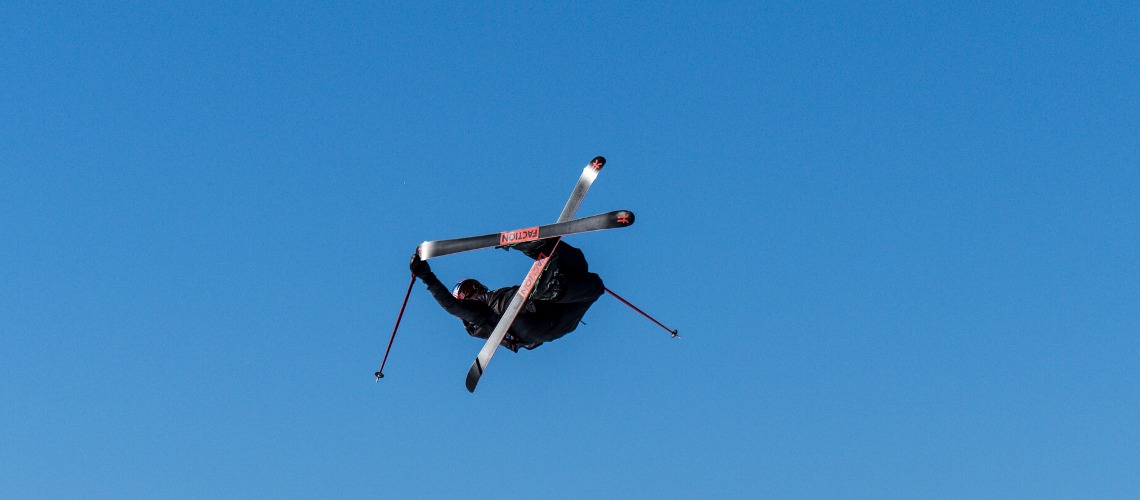 Eileen Gu of China took home a prestigious Laureus World Sports Award on Monday night, where she beat out the likes of snowboard Chloe Kim (USA) and skateboarder Rayssa Leal (BRA) to be named "Action Sportsperson of the Year" by the vote-casting panel of international athletes. Gu is the first freeskier to win a Laureus World Sports Award.
While she was already well on her way to the pinnacle of the freeski world before her record-setting 2021/22 winter season, it was in that campaign that the now 19-year sent her profile into the stratosphere, checking off a list of records, never-been-dones, and other achievements that had never before been witnessed in freeskiing.
After kicking off her 2021/22 campaign by becoming the first freeski woman ever to land a double cork 1440, Gu then proceeded to lay waste to the competition scene, going four-for-four in FIS Freeski halfpipe World Cup competitions (becoming the first freeskier ever to sweep the halfpipe season) on her way to winning the halfpipe crystal globe, while also earning a big air win and a slopestyle second-place to claim the Freeski overall crystal globe.
However, it was at the Beijing 2022 Olympic Winter Games where Gu earned her place as a global sport superstar, as she became the first athlete in Freestyle history to earn three medals at the same Games when she claimed gold in halfpipe and big air as well as slopestyle silver - all while shouldering the immense pressures of representing the host nation on the world's biggest stage.
Any one who was lucky enough to also witness the poise and grace with which she handled each and every moment at the Games knew that a true star was being born right in front of our eyes, and Monday's award win was yet another acknowledgement of that fact.
After claiming her Laureus Award on Monday Gu said, "Something really beautiful about (this award) is that it's an international panel and one that's comprised of athletes of different sports. Obviously all are very successful in their own right, and they really do recognise not only the hard work but also the discipline, the effort and what it takes to perform under pressure in the moment that counts. I think that is something that only athletes can really empathise with and understand on a personal level, and being recognised by a panel who knows what that means is very meaningful to me."
While Gu was mostly quiet on the competition scene at the 2022/23 season as she focused on her freshman studies at Stanford University, she did claim back-to-back wins at the Calgary Snow Rodeo halfpipe World Cup in January before suffering a minor injury in training at the X Games, after which she hung up the bib for the season.
However, with her non-stop schedule of public engagements, awards-show red carpets, and brand partner appearances, Gu's profile has never been higher, and FIS congratulate her on her richly-deserved victory at the Laureus World Sports Awards on Monday.
Share This Article