Alpine Media Technology & Airflare Join Forces To Boost Guest Safety & Communication At Ski Resorts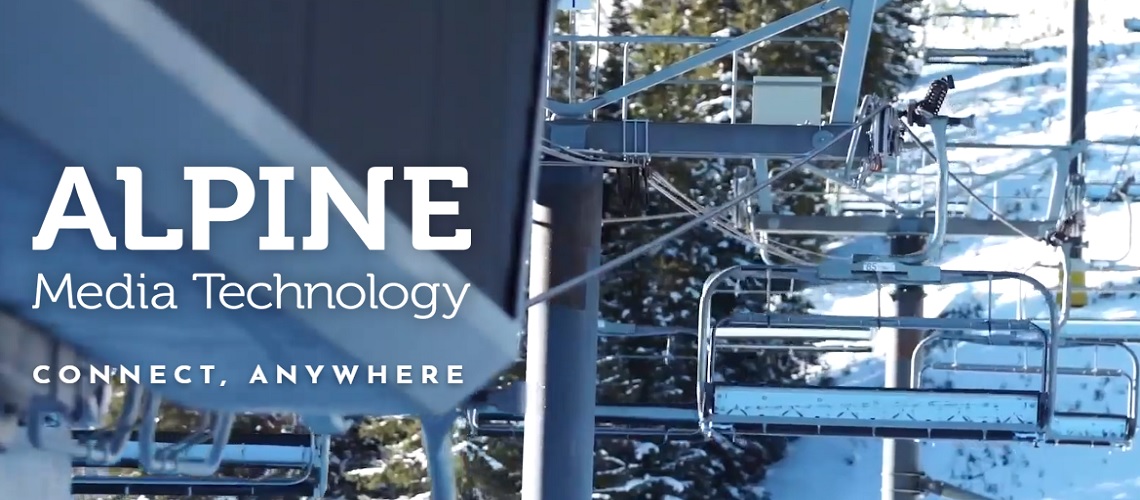 Alpine Media, a leader in guest engagement and communication solutions for outdoor recreational venues, and AirFlare, an innovative search and rescue technology company, today announced a strategic partnership to enhance guest safety and communication services at ski resorts and outdoor locations nationwide.
This partnership will integrate AirFlare's life-saving locator and emergency assistance technology into Alpine Media's platform of custom resort mobile apps and digital screens, which are currently used by over 20 ski resorts and millions of guests across the country. The collaboration will enable guests to access AirFlare's advanced technology directly from the resort's mobile app, providing a seamless way to rapidly get their location to patrol teams in a diverse array of rescue and assist situations.
Additionally, Alpine Media's digital screens will promote awareness of AirFlare's technology, further emphasizing their commitment to guest communication and engagement, especially in safety preparedness and peace of mind.
This partnership also forms an invaluable bridge for AirFlare to collaborate on a technical level with resorts to reduce friction and unlock seamless experiences for both guests and mountain patrol teams. For instance, AirFlare will cross-promote the resort's app, maximizing the benefits of marketing investments made on all sides. Stay tuned for the launch of more new features before next winter, to shave minutes off guest assistance times, increase patrol team efficiency, and more.
"We are proud to partner with AirFlare to enhance the safety and communication features of our custom mobile apps and digital screen solutions," said Freddie Peyerl, CEO and Co-founder of Alpine Media. "Our commitment to guest communication and engagement has always been a priority, as evidenced by our emergency alert feature integrated into our platform since its inception. This partnership with AirFlare takes our dedication to guest safety to new heights."
Eliot Gillum, CEO and Founder of AirFlare, added, "AirFlare's mission has always been to put powerful new safety tools in as many hands as possible. Working with Alpine Media is a natural marriage between two components of the digital future, bringing our technology to more outdoor locations to help ensure the safety of guests and staff. We are excited to expand our track record of delighting both guests and patrol teams with our uniquely powerful technology."
The collaboration between Alpine Media and AirFlare is launching today at select ski resorts for the summer season, with plans to expand to all ski resorts and outdoor recreational venues in the Alpine Media portfolio in the future.
Share This Article