Colorado Ski Towns Consider Suing US Post Office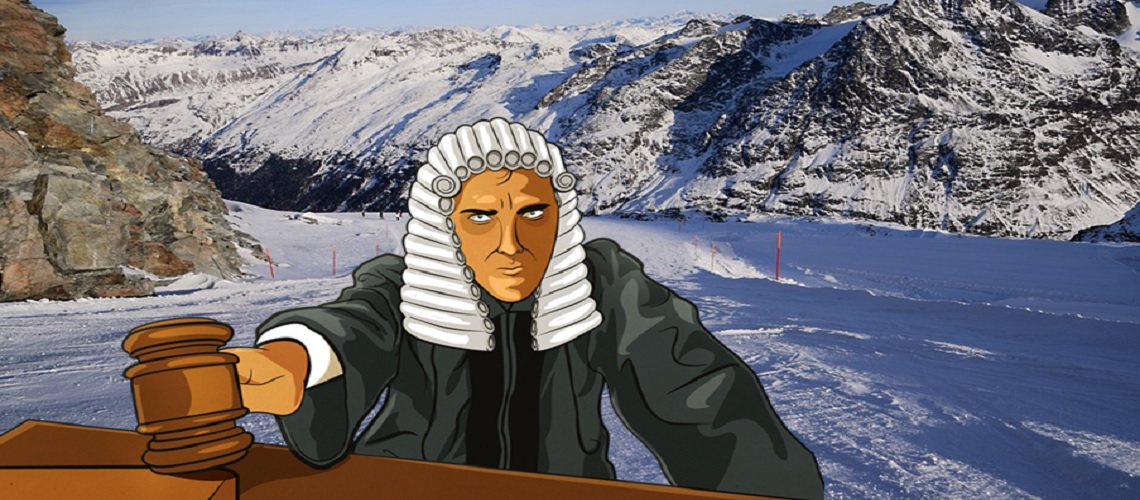 Seven rural western Colorado communities are exploring possible legal action against the U.S. Postal Service in an attempt to fix longstanding problems that have crippled mail and package delivery to their residents and businesses.
With the backing of six other municipalities — Avon, Buena Vista, Parachute, Silverthorne, Snowmass Village and Steamboat Springs — the town of Crested Butte has retained the services of Kaplan Kirsh Rockwell LLP (KKR), a Denver-based law firm to explore possible legal claims against the Postal Service. They aim to force both near-term action and long-term policy changes to fix what may be the most broken region in the nation when it comes to mail and package delivery.
The breakdown in postal service in many rural western Colorado communities has been going on for years, with regular delays in mail delivery, long lines at the post offices, and shortages of post office boxes in communities where mail is not delivered to homes and businesses. Service problems have become even more acute over the last several months in some of these areas, prompting the exploration of potential legal action.
"Standing outside in line for one to three hours, or receiving mail, including prescription medication and disability payments, that is two or even eight weeks past its postmark is not an acceptable level of service — here or anywhere in the country," says Crested Butte Town Manager Dara MacDonald.
In Silverthorne, for example, many people are just now receiving mail postmarked in December. Crested Butte residents regularly spend 1-3 hours in a line that winds around the block, sometimes in sub-freezing temperatures, to pick up and send packages, send registered or Express mail or simply buy stamps. And in Steamboat Springs, more than 13,000 boxes and packages were dropped off in one day late last year, overwhelming the already understaffed local post office that serves a community of approximately 13,000 residents.
Lawyers at KKR in Denver and Karp Neu Hanlon in Glenwood Springs, which provides regular legal services to many of the communities, are currently researching two avenues for a potential lawsuit — violations of the 2006 Postal Accountability and Enhancement Act, and the crippling Last Mile Delivery contracts that the USPS has with major internet retailers.
The 2006 Postal Accountability and Enhancement Act specifically requires the US Postal Service to achieve objectives that include "…preserve[ing] regular and effective access to postal services in all communities, including those in rural areas or where post offices are not self-sustaining."
"Simply put, this is not happening," MacDonald says. "There are ebbs and flows of this crisis in each community, but at the core we are all experiencing the same problem — overwhelmed and understaffed local post offices that are not receiving consistent meaningful support from regional and federal postal officials."
Last mile service contracts require local post offices to provide final delivery of packages to customers of major online retailers. For small rural post offices, those contracts can be overwhelming and cripple regular mail service. Many do not have the staff or facilities to manage both the packages and the regular mail.
So far, the USPS has refused to discuss the contracts with town leaders in places like Crested Butte, and denied a Freedom of Information Act request for the Amazon contract.
Karl Hanlon, an attorney at Karp Neu Hanlon who serves as the attorney for some of the towns involved in the case, says no decision has been made yet about whether to proceed with a lawsuit. He points out that mayors and managers from all of the communities have been in contact with USPS officials and their Congressional representatives, but while there have been improvements in some jurisdictions, several of these municipalities have only seen the problem get worse.
"We're still exploring our legal options," Hanlon says. "Ideally the Postal Service or the Biden Administration will take action immediately and provide the resources and direction needed to solve these problems, but if they don't my clients may force the issue in the courts."
Share This Article