Clif Bar Doubles Donation To 14 Million Bars To Feed Families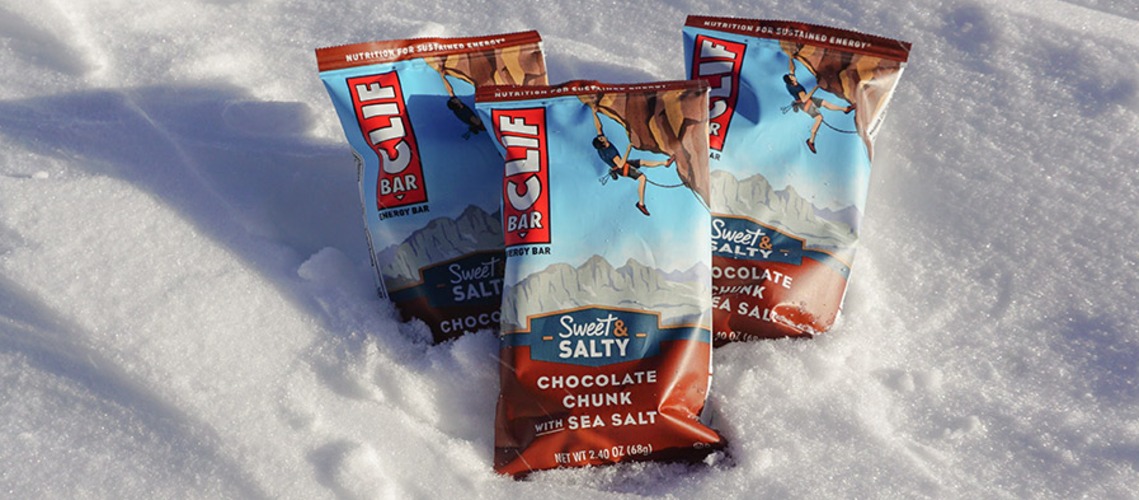 Clif Bar & Company has today that CLIF, CLIF Kid, and LUNA Bar donations now total 14 million bars in an additional wave of donations to help feed families most affected by food scarcity exacerbated by the ongoing COVID-19 pandemic. The Company is doubling its previous seven million bar donation that went to frontline health care workers and first responders and is distributing another seven million bars to food banks and community organizations that reach U.S. counties most in need as we enter summer.
Clif Bar is also opening its employee café at its headquarters (HQ) in Emeryville to make up to 450 meals per week that will be distributed to volunteers serving the Oakland Unified School District. Food insecurity has increased more than 200 percent during the COVID-19 pandemic according to a new survey by the Hamilton Project, the economic policy initiative of the Brookings Institute. Families with children are especially vulnerable now, impacted by job losses and the loss of daily school meals.
Donation recipients for the additional 7 million bars will include both local and national organizations, ensuring food can get to families and children in need as efficiently as possible. Clif Bar is grateful to partner with the following organizations:
California Governor's Office of Emergency Services
Stephen and Ayesha Curry's Eat. Learn. Play. Foundation (Oakland, Calif.)
Oakland Unified School District (Calif.)
The Store (Nashville, Tenn.)
Children's Miracle Network Hospitals
FoodLink of Tulare County (Calif.)
Food banks in up to 25 states targeting lower-income communities that also face high unemployment and homelessness.
In addition, bar donations will be shipped to food banks near Clif Bar & Company's HQ in the San Francisco Bay Area; Tulare County, California, where many agricultural workers reside; and near its bakeries in Indianapolis, Indiana, and Twin Falls, Idaho.
"We know that for many kids, the best or only meal they get each day is at school," said Sally Grimes, Clif Bar Chief Executive Officer. "Since most schools haven't been in session for months, helping families who are facing food scarcity is an even greater need this year. As a company guided by Five Aspirations, Clif Bar is committed to sustaining our communities and the people within them."
"From our family to families everywhere, we have always baked food with love to sustain people and communities, and right now we are focused on helping families most in need to help them through these challenging times," said Kit Crawford, Co-owner of Clif Bar & Company. Gary Erickson, Founder and Co- owner added, "We would like to share our gratitude for our bakery teams, distribution partners, and everyone who is working tirelessly to get nutritious food to these communities."
Partner organizations include:
California Governor's Office of Emergency Services

: Clif will provide 1 million bars to be distributed throughout the California Foodbank system to feed families.

"During these difficult times, Californians come together to meet the moment. We are grateful to Clif Bar, a family-owned California company, for their donation of 1 million nutritious bars. – Mark Ghilarducci, Director of the California Governor's Office of Emergency Services
Eat. Learn. Play. Foundation

: Founded by three-time NBA champion and two-time MVP Stephen Curry and entrepreneur, host, and The New York Times bestselling author Ayesha Curry, the Foundation is rooted in three of the most vital pillars for a healthy childhood: nutrition, education, and physical activity. Clif will provide 1 million bars which will be distributed through partner organizations such as the Alameda County Community Food Bank and the Oakland Unified School District – Chris Helfrich, CEO, Eat. Learn. Play. Foundation

"Record-high unemployment figures have led to dangerous increases of hunger and food insecurity and Eat. Learn. Play. is committed to trying to make sure all Oakland families have the food they need for the duration of this crisis. That's only possible with generous partners like Clif Bar, and this incredible donation of 1 million Clif Bars to Oakland kids and families will have a major, positive impact in our community." – Chris Helfrich, CEO, Eat. Learn. Play. Foundation
Oakland (Calif.) Unified School District (OUSD): OUSD is home to more than 50,000 public school students, 71% of whom are eligible for free or reduced-price lunch. OUSD has been at the forefront of food systems change, developing a healthy food summer program for when students are away from the classroom. With Clif Bar's long tradition of volunteering in its own backyard, over the next nine weeks, the Company will help serve 18,000 students and their families per week by

Donating ClifBars for students and their families; and opening up its own ClifCompany Kitchen to provide fresh cooked meals to OUSD staff and volunteers who are distributing food to students at 24 food distribution sites throughout Oakland.
"We know that the majority of our students depend on us to provide healthy meals, and that for many students, we are their primary source for healthy food and nutrition. Since the first week of shelter in place, we've provided more than 2.75 million meals and food to our students and families. We could not do this without the generosity of community partners, and Clif Bar has stepped up in a huge way to support Oakland's children and families by providing their healthy and delicious products across all 24 of our summer food distribution sites. This is no surprise knowing the values of Clif Bar and its people. This will make a big difference in our community!" – Dr. Kyla Johnson-Trammell, Superintendent, OUSD
The Store (Nashville, Tenn.): Founded by Brad Paisley and Kimberly Williams-Paisley, The Store operates a year-round free grocery store to provide nutritious, healthy food to help address food insecurity issues in the Nashville community.

"TheStorewasestablishedtoprovidethosefacingfoodinsecurityaresourcetonotonly obtain healthy, fresh foods but to do so in a way that preserves personal dignity and fosters hope. Partnerships with companies like Clif Bar allow us to serve the community with good, organic food during times like these." – Courtney Vrablik, Executive Director, The Store
Children's Miracle Network Hospitals (CMN): CMN Hospitals raise funds and awareness for 170 member hospitals that provide 32 million treatments each year to kids across the U.S. and Canada.

"Children's hospitals are on the frontline of the COVID-19 crisis, providing high-quality compassionate care. Thanks to the generous donation from Clif Bar, we can provide healthy snacks to kids, families, and hospital staff and care workers affected by the pandemic. Their donation allows children's hospitals to relieve immediate ripple effects of member hospitals that provide 32 million treatments each year to kids across the U.S. and CMN Hospitals raise funds and awareness for 170 Canada. the pandemic and continue our vision of changing kids' health to change the future." – Teri Nestel, Interim President & CEO of Children's Miracle Network Hospitals
FoodLink of Tulare County (Calif.): FoodLink is working to create a resilient and equitable food system in Tulare County, where approximately 30 percent of households with children were reporting food insecurity even before COVID-19. The pandemic has exacerbated an already precarious situation, and the numbers of families and children experiencing hunger have skyrocketed.

"Everyday we hear stories about families who never thought they would have to attend our distributions, go to food pantries, or choose between rent and feeding their children. As we move into the summer and plan for increased need, FoodLink relies on partners like Clif Bar to help us get healthy, nutritious food to those who need it most. We appreciate the relationship we've developed with the Company over the years and the alignment in values with a business that is committed to a food system that is nourishing for all." – Nicole Celaya, Executive Director at FoodLink of Tulare County
Share This Article