British Paralympic Legends Joined By New Talent In Largest Ever British World Class Programme Para Snowsport Squad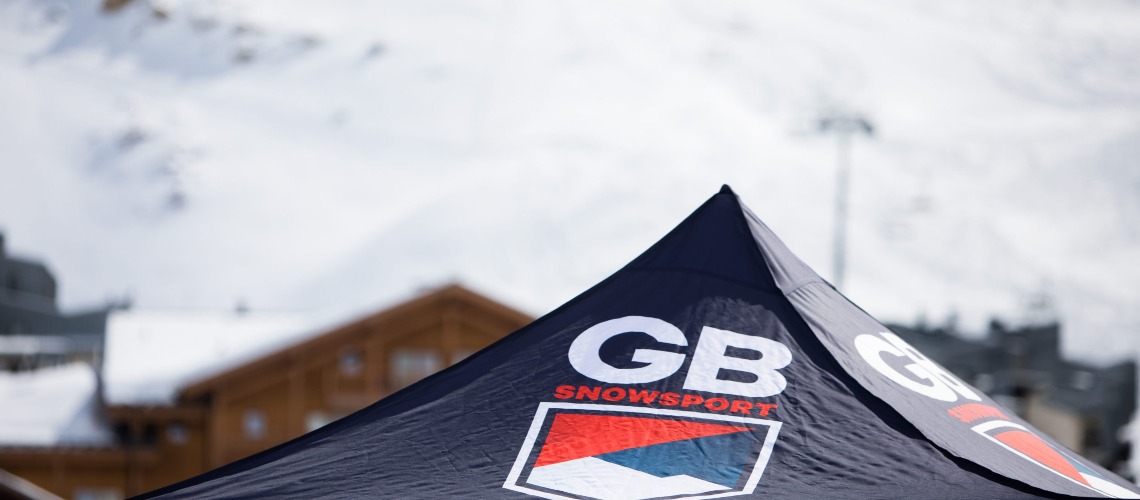 Britain's World Class Para Snowsport squad for the 2021/22 season has been confirmed today by GB Snowsport with Paralympic legends and experienced world-class athletes joined by a host of new talent in the nation's largest ever World Class Programme squad for Para Snowsports.
Paralympic medallists Menna Fitzpatrick, Kelly Gallagher and Millie Knight are joined by new selections Shona Brownlee and Dan Sheen in the Para Alpine squad alongside invitational athlete, Alex Slegg. Three new Para Alpine guides join the squad ranks for the first time, with Lachlan Veitch, Adam Hall and Katie Guest joining returning names in Gary Smith, Brett Wild and Andrew Simpson.
The Para Nordic squad remains unchanged from the 2020/21 season with Scott Meenagh, Callum Deboys, Steve Arnold and Steve Thomas all selected to represent the Great Britain in the year ahead.
In Para Snowboard, talent transfer Jon-Allan Butterworth is named in the Para Snowboarding squad, having announced his retirement from Para Cycling in January, where he will compete alongside James Barnes-Miller, Owen Pick, Andy Macleod and Ollie Hill, who joins up with the squad for the first time.
Pat Sharples, GB Snowsport Head Coach, said: "We're delighted to be able to announce such a strong Para Snowsport squad to represent Britain in the coming season – the biggest ever Para Snowsport World Class Programme in the nation's history. Having so much Paralympic experience in the ranks is a huge benefit to the whole squad and we're excited by what we will be able to achieve over the next twelve months.
"Across the world, the competitiveness of Para Snowsport is growing every year, and with this squad we believe Britain can hold its own in the biggest competitions."
Menna Fitzpatrick, four-time Paralympic medallist and member of the Para Alpine squad, said: "I'm really looking forward to getting underway with the new season. We've got a great team this year, and after a frustrating year for all of us in 2020/21 we're all really looking forward to getting back out on the slopes, putting in some big results and focusing in on the Paralympic Winter Games in March."
Four-time Paralympic medallist, Jon-Allan Butterworth, has officially joined GB Snowsport's Para Snowsport World Class Programme following his retirement from Britain's professional cycling programme in December 2020. Butterworth, who won three silver and one gold medal at the London 2012 and Rio 2016 Paralympic Games, will represent the country in the Para Snowboard discipline.
The 35-year-old joined British Cycling's Para-cycling Development Programme in 2009 via Help for Heroes' partnership with British Cycling and the British Paralympic Association, and during his cycling career amassed four world titles alongside his Paralympic medals, the first of which made him the first British ex-serviceman to win a gold medal in the Paralympic Games.
Prior to his sporting career, Butterworth was a member of the RAF and served in Afghanistan, in 2005, and in Iraq before losing his left arm below the elbow in a rocket attack in August 2007. Less than two years later, he was selected to the Para-cycling Talent Programme and, in 2011, he won gold and set a new world record in the C5 kilo at his debut UCI Para-cycling Track World Championships in Montichiari, Italy. In total, across 11 years of competition, Butterworth won four Paralympic medals and 10 UCI Para-cycling Track World Championship medals.
Jon-Allan Butterworth said: "I'm so excited to join the GB Snowsport team. When I retired from professional cycling, I was always clear in my mind that I was looking for the next challenge in my sporting career. Becoming part of the British Para Snowboarding squad was exactly the opportunity I'd been looking for.
"I'm under no illusions: there's a lot of hard work ahead. But I've never been afraid of getting stuck in and the belief that GB Snowsport have shown in me means I'm convinced I've made the right decision here.
"I can't wait to join up with my new teammates and to get out on the snow and show what I can do."
Pat Sharples, GB Snowsport Head Coach, said: "We are thrilled that Jon-Allan has decided to continue his sporting career with us and will be turning his considerable sporting talents to Para Snowboarding. Switching disciplines is always a complex and challenging task, but from the work we've already done with Jon-Allan we are confident that he will make a big contribution to British Para Snowsport.
"Jon-Allan's Paralympic experience, his remarkable track-record at the highest levels of sport and his competitive streak will make him a great fit for our already high-class Para Snowboard squad and across the whole GB Snowsport team."
Para Alpine
Shona Brownlee*, Menna Fitzpatrick, Kelly Gallagher, Millie Knight, Dan Sheen*, Neil Simpson, Alex Slegg**
Para Alpine Guides
Katie Guest*, Adam Hall*, Andrew Simpson, Gary Smith, Lachlan Veitch*, Brett Wild
Para Nordic
Steve Arnold, Callum Deboys, Scott Meenagh, Steve Thomas
Para Snowboard
James Barnes-Miller, Jon-Allan Butterworth*, Ollie Hill*, Andy Macleod, Owen Pick
* denotes newly selected athletes
** denotes invitational athlete
Share This Article