Marker And Dalbello's Gripwalk Receives ISO Certification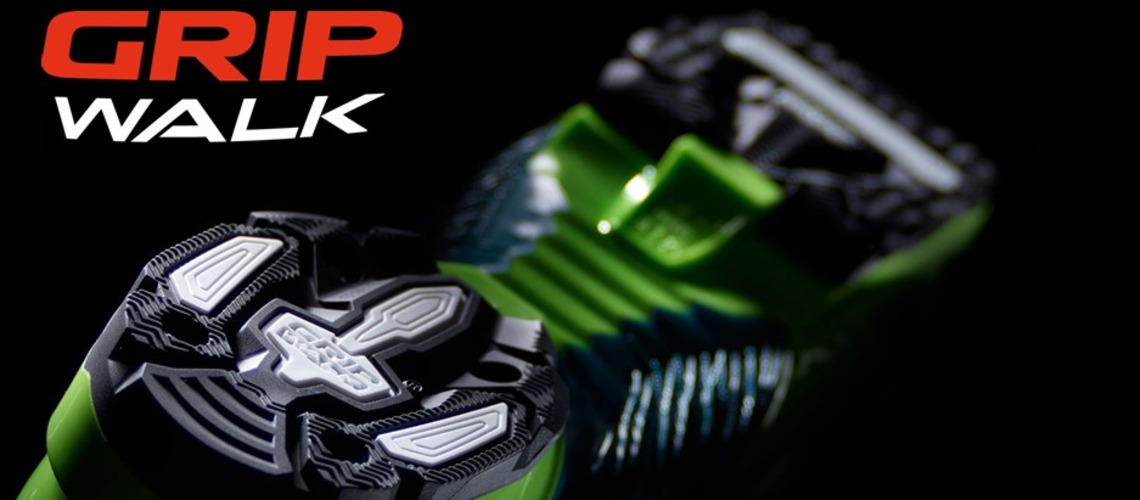 The International Organization for Standardization has given final confirmation of ISO standard 23223, officially making Marker's GRIPWALK® patented technology an industry standard beginning this year. The GRIPWALK ski boot and binding system from MDV Sports enables easy, comfortable walking in ski boots and is currently used by virtually all major manufacturers of bindings and ski boots. The ISO standard will ensure compatibility of GRIPWALK products across different brands of bindings and ski boots.
GRIPWALK is a result of the innovative capabilities of Marker and Dalbello and solves the problem of walking in bulky ski boots. The ski boot sole provides skiers more natural heel-toe movement, and the improved grip makes walking significantly safer. Whether walking to the chair or gondola from the parking lot or condo, GRIPWALK makes walking in ski boots easier and more comfortable – for young and old, beginners and experienced skiers alike.
The new ISO 23223 standard provides a precise definition of the sole shape for ski boots with improved walking function (GRIPWALK). ISO 23223 adds a third standard, going along with the existing standards for alpine boots (ISO 5355) and touring boots (ISO 9523). The standard goes into full effect on products developed for the 2022/23 season and beyond.
GRIPWALK was first presented at ISPO in 2016. Marker's patents describe the incorporation of the technology into both the binding and the boot. While the system was initially only available for Marker ski bindings and Dalbello boots, today virtually all major manufacturers have adopted the technology. More than 20 companies now license GRIPWALK technology, accounting for over 90 percent of the alpine bindings and boots market. MDV Sports estimates that for the 2020/21 winter sports season more than 60 percent of all alpine ski boots and bindings already have GRIPWALK installed or are GRIPWALK compatible.
"There are only a few standards within the ski industry. But uniform systems and joint developments such as GRIPWALK can ensure that safety and comfort improve across manufacturers. That is how we are optimizing collaboration, further developing the range of equipment offered by the outfitters and enhancing the attractiveness of skiing through increased comfort," says Jonathan Wiant, President of the Marker, Dalbello and Völkl brands.
All compatible ski boots, soles and bindings are TÜV certified and feature the GRIPWALK logo across all manufacturers.
Additional information on GRIPWALK is available at https://www.grip-walk.com.
Share This Article