Booking Now Open For Slide & OTS Winter 2023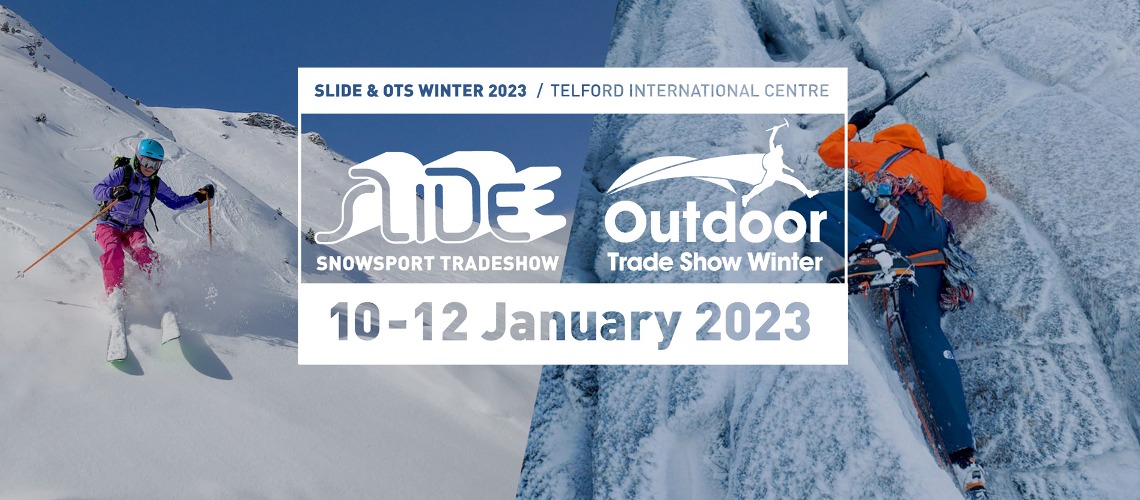 Following the success of the inaugural single trade show for the snowsport and outdoor industry in January 2022, the show is returning to Telford International Centre for the second edition from 10-12 January 2023. For retail buyers, it will be the best opportunity to view, compare and order all of the product for winter 2023-24, all under a single roof. For exhibitors, it offers the best environment for doing business with your customers, old and new.
Slide & OTS Winter returns in 2023 to Telford International Centre with the organisers announcing the earlier dates of 10-12 January. This follows the result of surveys to show exhibitors, visitors, SIGB and OIA members and, in addition, the show will remain at Telford until 2025.
All the must-have brands will be showcasing their offering for Winter 2023-24, along with a rash of new brands aiming to take their place out there where it matters, on the snow, in the hills, on the ice and, of course, on the street.
Bookings are now open to any new exhibitor on a first served first come basis from today onwards. To date, over 47% of the increased available hall space has already been allocated (equivalent to 63% of the previous floorplan) to previous exhibitors and the latest floorplan is now available HERE
The floorplan has been expanded for 2023 in anticipation of a greater uptake from outdoor exhibitors who keen to present their winter collections to the trade.

Online bookings can be made HERE via the show website and to discuss specific requirements please contact the organisers Rare Management directly at lesley@raremanagement.co.uk
Share This Article