Badrutt's Palace Only Hotel In Switzerland To Be Awarded The Travel + Leisure 'World's Best' Awards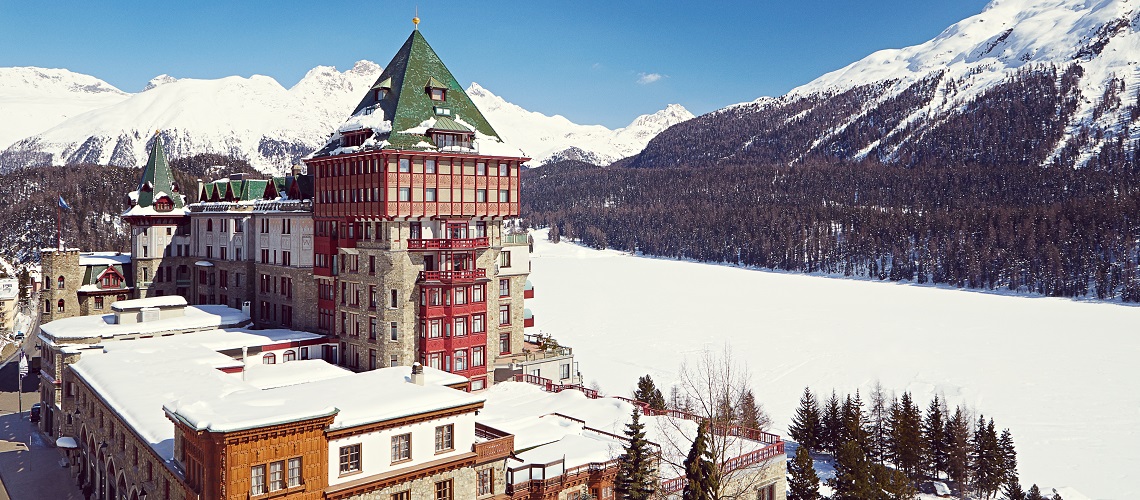 Badrutt's Palace is delighted to announce that the hotel has been included in Travel + Leisure magazine's Top 100 Hotels in the World. It is the only hotel in Switzerland to be named in the World Best Awards and ranks 5th place in the Top 15 European Resort Hotels.
"We are thrilled with the accolade from Travel + Leisure and I would like to thank not only our outstanding team, but above all our guests, without whom this award would not have been possible. It is through the trust and longstanding loyalty of our guests" says Richard Leuenberger, Managing Director of Badrutt's Palace Hotel.
Badrutt's Palace has a pioneering spirit and its bond with St. Moritz has ensured that the hotel continues to rank among the best in the world after 124 years of service. It is a place where tradition meets innovation. The grand dame of Switzerland has become a home away from home for its discerning guests to experience legendary service and an enchanting atmosphere in the heart of St Moritz. It is much-loved for its unrivalled eating and drinking, joie de vivre and a unique sense of belonging as a historic and, iconic mountain resort.
Travel + Leisure is the largest travel magazine in the US inspiring and empowering the world's most curious and passionate travellers to travel more and better, elevating their experience through their content. Since 1995 its readers have been asked to cast their annual votes for the World's Best Awards. It is a leading barometer of the places that are celebrated by the most besotted and discerning travellers. The full results of the 25th annual awards can be found at www.travelandleisure.com/worlds-best.
Experience legendary service and an enchanting atmosphere in the heart of St Moritz. Unrivalled and unexpected eating and drinking meet a unique sense of belonging in a historic and iconic mountain resort. A celebration of style, sports, culinary and wellness adventures 6,000 feet up in the Swiss Alps. In winter, the Badrutt's Palace Hotel is the perfect starting point to explore one of the world's most exciting ski regions. In summer, alpine and spa activities abound in the sun-soaked Engadine Valley.
Share This Article