Aspen's Little Nell Ready For Summer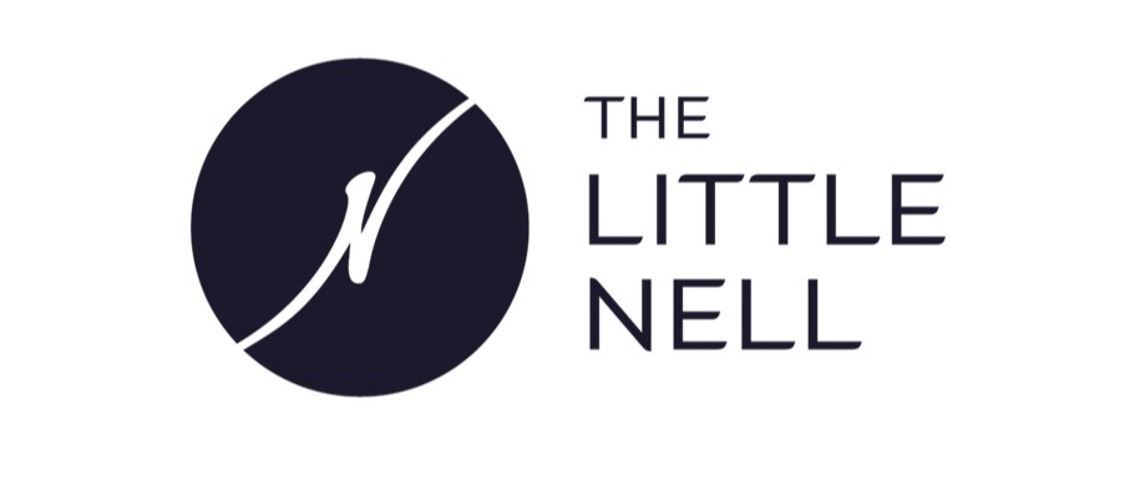 Abundant adventures, exquisite wining and dining, seasonal cocktails, vibrant gardens and more - summer is underway at The Little Nell in Aspen! Stay tuned for further additions to our events calendar to be announced throughout the season. All pricing below is inclusive of tax and gratuity.
They say:
HOTEL HAPPENINGS
Arrival Toast - Upon check-in at The Little Nell, guests are invited to select a refreshing beverage with our compliments – either a glass of San Pellegrino sparkling water or a flute of champagne chosen by Wine Director Chris Dunaway and on rotation with each coming season. Currently being served is Pierre Paillard 'Les Parcelles' Bouzy Grand Cru Extra Brut.
Zodiac Cocktails – Little Nell Bar Manager Colton Black has come up with a cocktail to match your Zodiac sign this summer, encompassing all the flavors attributed to each sign's personality trait. There's tequila for the fiery sign of Aries, an espresso martini for a stoic Scorpio and a cucumber-infused gin spritz for the extroverted Gemini. Come discover them all at The Element 47 Bar, offered for $22 each.
Weekly Garden Tours – This popular tradition returns Fridays from 4 – 4:30 p.m. from June 17 through September 30. Led by our head gardener Arabella of Busy Beavers Gardening, these tours explore The Nell gardens including Aspen's only living wall, inspired this year by Andy Warhol's flower paintings, taking a cue from the recent Warhol exhibit at Aspen Art Museum and ongoing Warhol exhibit at the Powers Art Center in Carbondale. For a special addition to your tour, enjoy a refreshing Garden Spritz made with Wheatley Vodka and fresh herbs from the garden. Available to order at the Element 47 bar for $10 as a mocktail, $14 as a cocktail. This tour is complimentary and open to one and all; no need to register.
Summer Adventures – Visit our Adventure Center online or in person to learn about summer outings such as our off-road tours offered in two-hour increments with an optional stargazing add-on at night, as well as fly fishing outings – whether to T-Lazy-& Ranch's private ponds exclusively available to The Little Nell - or walking and wading along the Gold Medal Waters of the Roaring Fork River. Summer Adventures can be booked by all as opposed to Winter Adventures, which are reserved for hotel guests.
EVENTS CALENDAR
JUNE
The FOOD & WINE Classic in Aspen returns from Friday, June 17 – Sunday, June 19, offering a three-day culinary experience with game-changing culinary leaders, innovative wine and spirits experts and epicurean insiders. While passes to the Classic are sold out, there are plenty of reasons to join us at The Nell with two incredible wine dinners and a complimentary cocktail cart.
Thursday, June 17 – Saturday, June 19
The Nell has partnered with these two top shelf brands to offer complimentary cocktails on the Element 47 patio in the late afternoon and early evening.
Aperol Spritz Cart – 2 – 5 p.m. - Serving sparkling wine and soda cocktails to showcase this unmistakable orange Italian aperitif.
Grey Goose Espresso Martini Cart – 6 – 9 p.m. - Serving the popular caffeinated cocktail made with single origin espresso, coffee liqueur, a pinch of salt and coffee beans.
Friday, June 17
López de Heredia Wine Dinner – Celebrate the vineyard of Viña Tondonia in Rioja, Spain, at this special dinner serving the most highly coveted and high-quality reserva and gran reserva wines from the renowned bodega. The evening begins with a welcome reception followed by a four-course tasting menu prepared by Culinary Director Matt Zubrod while Wine Director Chris Dunaway will pour varietals in the rosado, blanco, and tinto styles across the past 50 years. $2,000 per person.
Saturday, June 18
Mayacamas Vineyards Wine Dinner – Join us for a memorable evening at Element 47, hosted by Mayacamas' winemaker Braiden Albrecht. As one of the oldest vineyard sites in Napa Valley, dating back to 1889, Mayacamas highlights sublime expressions of Cabernet Sauvignon that are free of new oak influence. Enjoy a selection of these fine wines paired with a four-course menu from The Little Nell's renowned culinary team. $1925 per person.
Monday June 13 – Monday, August 29
Pink on the Patio - Soak up the summer sun on Ajax Tavern's mountainside patio with a crisp glass of rosé. Join us every Monday from June 13 until August 29 for our Pink on the Patio promotion. Enjoy 25% to 50% off select bottles of rosé that pair perfectly with your favorite menu items such as the iconic wagyu double cheeseburger and truffle fries. Offered from noon – 4 p.m.
JULY
Monday, July 4
Aspen's Old-Fashioned 4th of July – Celebrate Independence Day in Aspen with a classic barbecue buffet at Element 47 from 11:30 a.m. - 2:30 p.m. Enjoy specialty smoked barbecue, traditional sides and desserts. $65 per person for adults; $35 per person for kids.
Wednesday, July 13, August 24 + September 14
Ride + Dine - Join us this summer for our popular Ride + Dine series offered on Wednesdays, departing the hotel at 4 p.m. to embark on a journey by bike to the rustic-chic setting of Mad Dog Ranch. This riverside property in Old Snowmass was formerly owned by musicians Glenn Frey and Jimmy Buffet and features a recording studio – perfect for a jam session with a local band for the start to your evening. Event includes a guided ride, al fresco dinner and a lift back to the hotel from The Nell. $300 per person.
Monday, July 18
Ride With George - Venture on a road bike ride led by 17-time Tour de France cyclist George Hincapie, followed by a prix-fixe lunch on Ajax Tavern's sun-soaked patio. Meet at the ASPENX store on the Gondola Plaza at 7 a.m. for complimentary coffee and registration. The ride will depart at 7:30 a.m. and there are two distance options for the route - The Little Nell to Basalt for a 42-mile round trip ride, or The Little Nell to Ruedi Reservoir for a 68-mile round trip ride. Aspen Valley Ski & Snowboard Club (AVSC) is our partner on this ride and will provide support along the route. Following the ride, join us for lunch on Ajax Tavern's patio at 1 pm. Maximum of 40 spots are available. $100 per person.
AUGUST
Clip-In With Christian | August 14 - 18 - The Nell's annual cycling camp returns with former pro cyclist Christian Vande Velde and former Olympian Mari Holden at the helm. Ride Aspen's most scenic routes on a state-of-the-art Ventum bike (for those staying at the hotel), outfitted in custom Giro kits and accessories with SkratchLabs as our fuel and hydration sponsor. You'll also be wined and dined by The Nell's chefs and sommeliers. Camp participants receive 40% off accommodations at The Little Nell. From $1,824 per person for dining only to $3,334 per person for riding and dining only.
The Little Nell Culinary Fest Featuring Relais & Chateaux Chefs | August 30 - September 2 - Our second annual Culinary Fest features talent from five Relais & Chateaux properties including Matthew Zubrod, Culinary Director at The Little Nell; Two-Michelin Star Chef Gabriel Kreuther from his namesake restaurant in New York; Three-Michelin Star Chef Michael Tusk, Executive Chef and Owner of Quince in San Francisco; Krista Garcia, Executive Chef at Hotel Wailea in Maui; and Two-Michelin Star Chef Richard Lee and Culinary Director Paul Chung from Saison in San Francisco. Immerse yourself in extraordinary culinary and wine experiences throughout the week, featuring elegant and casual and a mountaintop party. As an added benefit, Culinary Fest participants receive 40% off accommodations at The Little Nell. Last year's event sold out, so it's recommended to reserve your place early. $250 pers person for the Sundeck Soiree; $2,500 per person for the full package.
Share This Article