Traditional Costumes & Tyrolean Flair Around The Hohe & Kleine Salve For Dirndl And Lederhosen Day On Whitsunday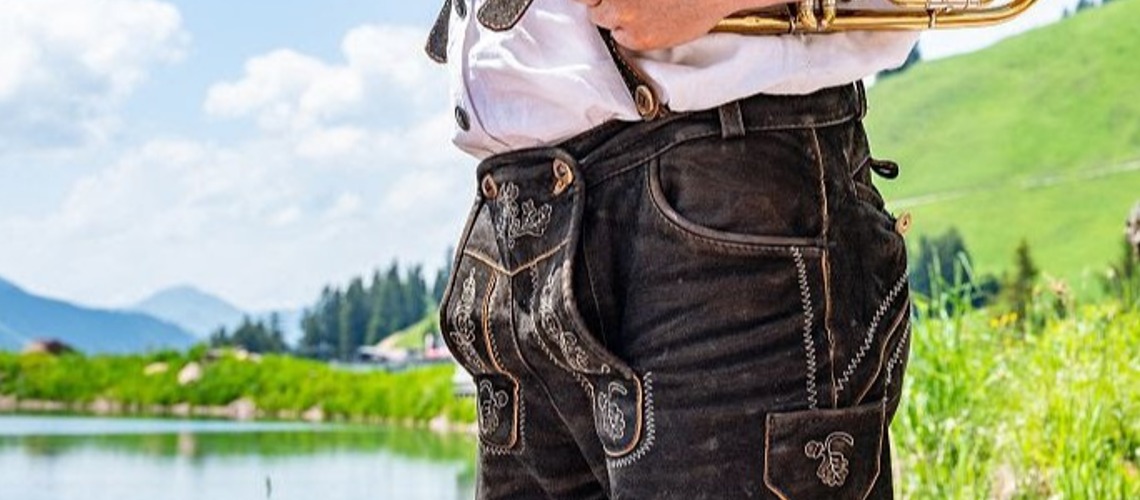 The Tyrolean panoramic mountain Hohe Salve and its little sister, the Kleine Salve, were transformed into a true traditional experience during the Dirndl and Lederhosen Day on Whitsunday , June 5th, 2022, in fantastic weather . The hut hosts Almgasthof Tenn, Restaurant Gipfelalm Hohe Salve, SunnSeit Hütte, Salvistastadl and Hotel KRAFTalm conjured up Tyrolean delicacies to enjoy and had great live music.
At the mountain inns with a view towards Hopfgarten, the "Goasslschnoizer Hopfgarten" also thrilled with exciting performances. The "Schuachplattlergruppe D'Koasara" and orphan brass band("Auner Peter and his team") ensured a relaxed atmosphere at the Kleine Salve reservoir and in the Itter huts.
As a big highlight, all visitors expected the highest CAT WALK in the area on the summit of the Hohe Salve with the most beautiful dirndls and lederhosen of the season from the traditional clothing Niederkofler. In addition, there were great giveaways from the tourism association at the valley stations of the Salvistabahn Itter and the Bergbahn Hopfgarten if you used the gondolas dressed in a dirndl or lederhosen.

All in all, a well-attended event, consisting of many different locations in the Holiday Region Hohe Salve. Tyrolean flair and traditional costume culture could be heard, seen and felt.
A big thank you goes to the hut owners for the good cooperation with the tourism association. Above all, the SkiWelt Wilder Kaiser - Brixental Hopfgarten & Itter mountain railways, which gave half-price ascents and descents that day.
Share This Article