Burning Lederhose Festival 2022 In Kirchberg June 24th & 25th. Errrr ok...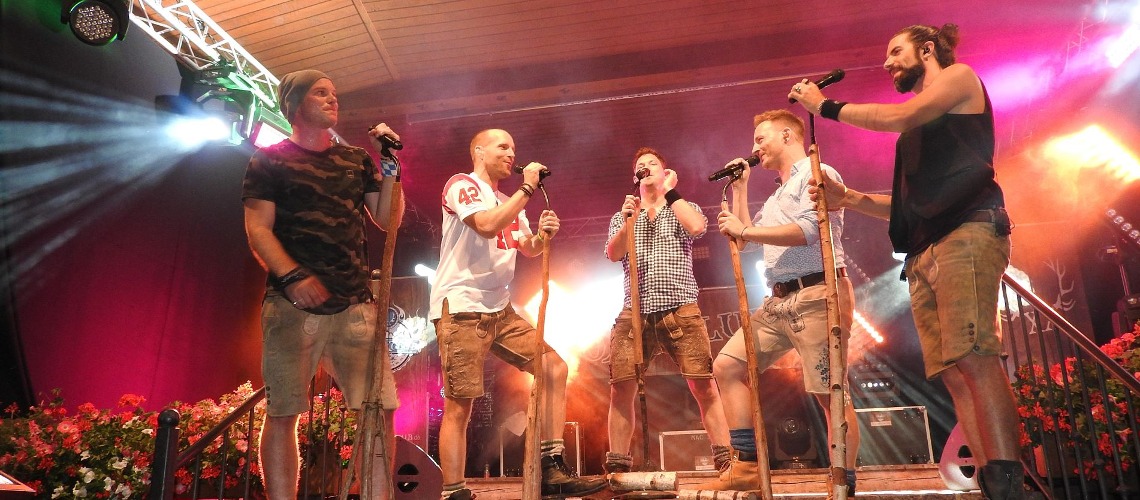 When numerous fans meet again at the Pöllmühle festival site in Kirchberg in Tirol on June 24th and 25th, 2022 , the party with lots of music is not far away. The Burning Lederhose Festival is a real open-air music spectacle. In the heart of the Kitzbühel Alps you can welcome the Fäaschtbänkler and voXXclub this year . DJ Luggi (Radio U1), Kerstin König and Julia Buchner will provide the perfect warm-up for the open-air festival .
On Friday, June 24, 2022, the festival will open at 11 a.m. at the Kneipp facility in Aschau with a hike. Fans can enjoy the beautiful scenery of the Kitzbühel Alps with the band members of voXXclub and experienced mountain guides. The hikes are adapted to the needs of the participants. After a short afternoon rest, DJ Luggi from Radio U1 welcomes the festival participants at the Pöllmühle festival site in Kirchberg in Tirol at 6 p.m. Kerstin König will provide further musical entertainment on Friday. The main act on Saturday is the Swiss band Fäaschtbänkler, who will encourage visitors to sing and dance along with their hits "Can you english please" and "Escalation".
Saturday, June 25, 2022 starts at 6 p.m. in Kirchberg in Tirol. In addition to DJ Luggi and Kerstin König, Julia Buchner from Salzburg will also get the festival visitors in the mood. Michi, Stefan, Flo, Bini and Christian from voXXclub ensure a perfect musical conclusion. In addition to their vocal talent, the five boys can also look forward to their performance on stage.
The Burning Lederhose Festival is organized by KitzMusik GmbH with the support of the Kirchberg in Tirol tourism association. KitzMusik GmbH is a company based in Oberndorf in Kitzbühel, which also organizes the Kitzbühel Music Festival with Andreas Gabalier.
Share This Article