Suunto Releases Vertical GPS Adventure Watch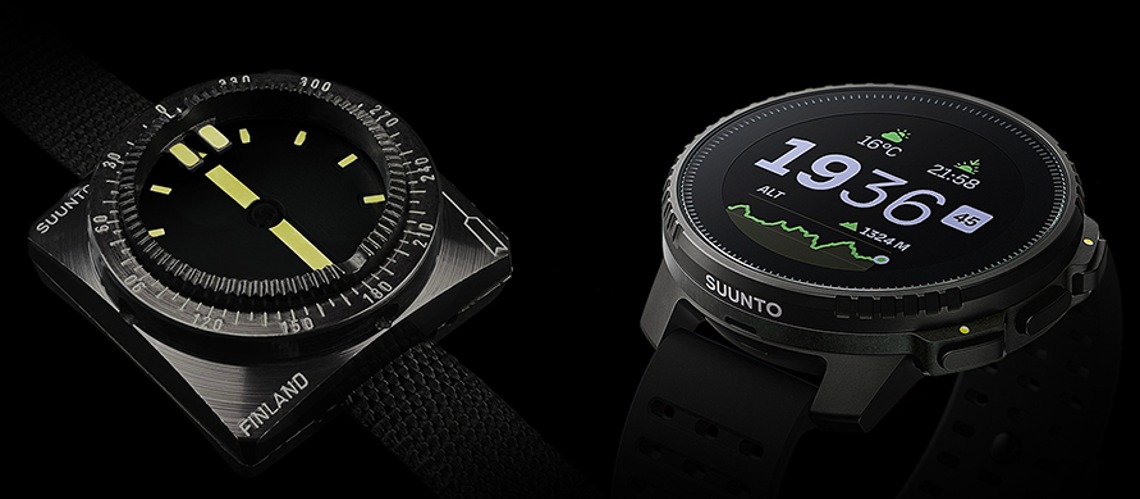 Suunto has released the Vertical GPS Adventure Watch
"As its name states, the Suunto Vertical is a watch for those aiming to keep moving upwards and onwards, always improving their potential in the outdoors. Its robustness, its size, plus the free online maps wherever you are in the world tell you everything you need to know. This is a watch for people who live and breathe adventure," said Petri Lehtovirta, Suunto's head of product.
Suunto Vertical comes with detailed outdoor offline maps that are globally free. The new maps build on Suunto's advanced route navigation in the Suunto app. Discovering and creating routes is "easy" with the Suunto app's heatmaps, 3D maps, road surface-type layers, or avalanche terrain maps.
Suunto Vertical offers 85 hours of continuous exercise tracking with the titanium solar variant and 60 hours with the stainless steel variant. Tour mode offers 500 hours of exercise tracking. In daily mode, Suunto Vertical offers up to 60 days. In the titanium solar variant, up to one year without charge.
The Suunto Vertical can connect with up to five satellite systems (GPS, Glonass, Galileo, Beidou, QZSS) and up to 32 individual satellites simultaneously.
"Suunto Vertical doesn't sacrifice accuracy for longer battery life. It communicates with all five major satellite systems via Dual Frequency—an express lane for a faster, reliable signal. This is important, especially when running in the mountains and valleys or a city between tall buildings," continued Lehtovirta.
Suunto Vertical is made in Finland in Suunto's factory with 100% percent renewable energy.
With the new launch, Suunto continues its work on sustainability and transparency. Suunto Vertical has its carbon footprint calculated and verified and fully compensated with Verified Carbon Units. During its lifespan, the titanium solar variant creates only 6.59 kg of CO2e—the equivalent of driving a combustion engine car for 39 km.
Combining functional Finnish design with high-quality materials, such as sapphire glass, stainless steel and titanium in selected models, Suunto Vertical offers "military-tested durability validated by world-class athletes."
"Designed with great care and precision, Suunto Vertical's design and details pay homage to the ultimate instrument, Suunto's original compass. But when designing Suunto Vertical, we have also reimagined our design language," said Mikko Ahlström, Suunto's head of design. "The entire case construction is extremely optimized for the best possible performance, and the clearly articulated buttons are easy to find and press, even with gloves on."
Suunto Vertical is suited for exercise and training, with its large screen to follow metrics while moving. All sport modes come equipped with sport-specific data screens with over 95 sport modes, including trail running, gravel cycling and swimming. Those who want more can create custom sports modes in the Suunto app or visit the SuuntoPlus Store for additional sport apps and guides.
New to the Suunto app is Training Zone, where users can follow their training load, progress, recovery, and sleep analysis and benefit from training insights from an AI-based Suunto coach. Partner services like
Strava, Training Peaks, and Komoot connect users to their community.
The Suunto Vertical is available in eight versions, four models built with solar charging and four in stainless steel.
Share This Article