Alexandre Aamodt Kilde Awarded Val Gardena Bust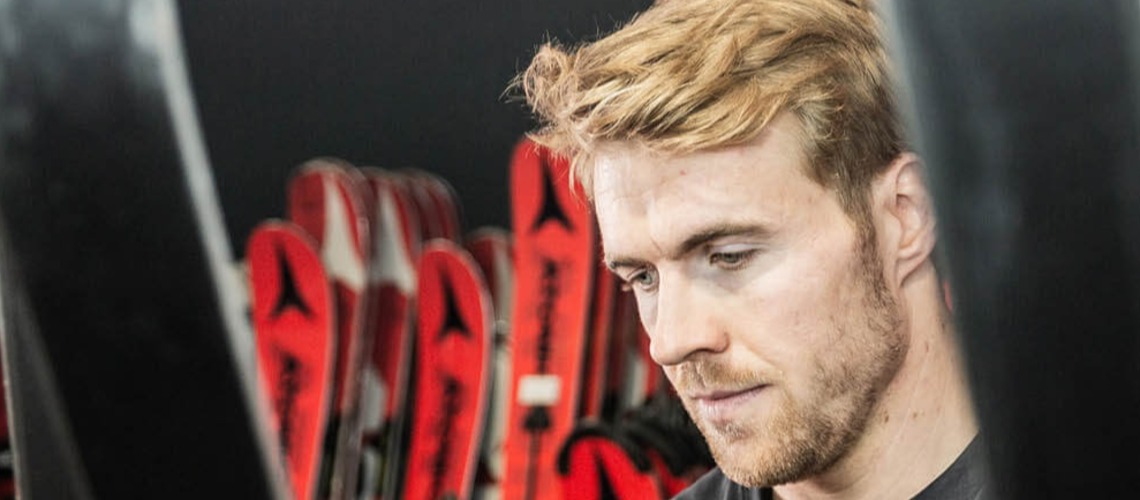 Aleksander Aamodt Kilde is used to race the legendary Saslong at top speed. As the winner of the DOLOMITES Val Gardena Südtirol Ski Trophy, the 28-year-old Norwegian has also returned to Val Gardena in the middle of summer. To honour Kilde's triumphs in December 2020, the Saslong Classic Club and the tourism associations of Val Gardena organised a party in his honour at the Saslonch hut.
Eight months ago, Aleksander Aamodt Kilde secured his place in Saslong history. On the 18th and 19th of December 2020, he won the Downhill and the Super-G in the same year. A feat that had only been achieved by his Norwegian compatriot Aksel Lund Svindal before him. A masterpiece that also earned Aleksander Aamodt Kilde a special prize: the DOLOMITES Val Gardena Südtirol Ski Trophy. This prize, set up by the Saslong Classic Club and the valley's tourist organisations, is awarded to the skier who manages to collect the most World Cup points in one year in the two Val Gardena races. Kilde managed to do this impressively, achieving the maximum score of 200 points.
As a prize, Kilde took home a life-size wooden bust, a cheque for 5000 euros and a holiday in Val Gardena. Kilde spent this short holiday in Selva di Val Gardena over the past few days, and the award ceremony took place at the Saslonch mountain hut. "It is very nice to be here again. The Dolomites are a dream even in summer. I indeed have an extraordinary relationship with Val Gardena. I feel at home here. Why am I so fast on this piste? Maybe it's the good food. Certainly, the excellent snow quality helps me, and I can almost always master the technically difficult passages, such as the jumps," said Kilde on Wednesday at the Saslonch hut.
During the celebrations at the Saslonch hut, Rainer Senoner (president of the Saslong Classic Club), Roland Demetz (mayor of Selva), Christina Demetz (DOLOMITES Val Gardena) and Angelo Dalpez (vice-president of the Italian Winter Sports Federation FISI) greeted the numerous guests - among them also the FIS race director Markus Waldner, the two Gardena athletes Nicol and Nadia Delago, as well as former skiers Peter Runggaldier, Werner Perathoner and Peter Fill - who enjoyed the splendid summer day from the legendary Saslong.
.
Share This Article