Prince Hubertus Von Hohenlohe Releases Single, Performs On TV, No One Cares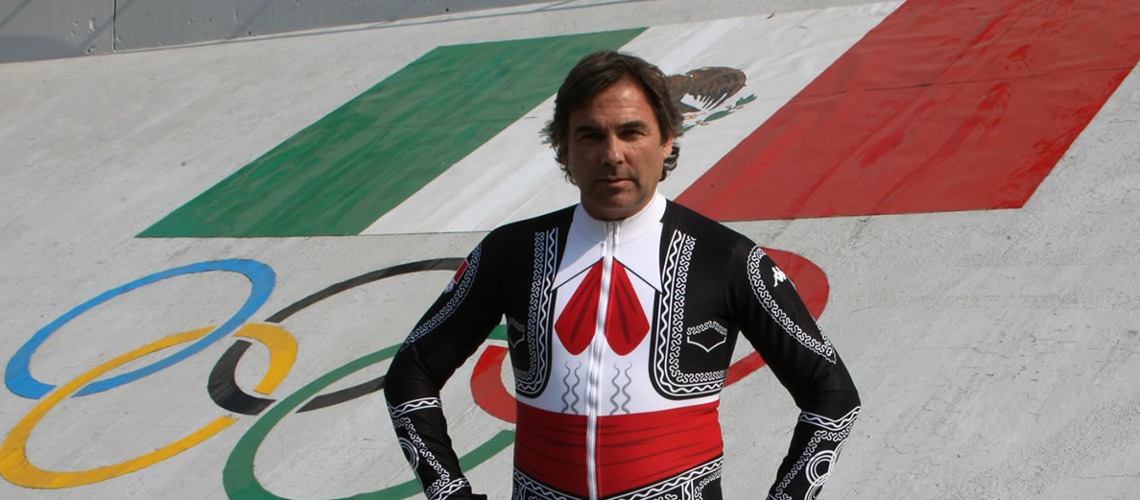 Geriatric ski racer, prince, music producer Prince Hubertus Von Hohenlohe has released a single and performed it on Spanish TV. Should you wish to enjoy this spectacle it is available here. Before clicking play do remember that Von Hohenlohe was responsible for the design of the crime against fashion and good taste that was the Mexican uniform for the 2018 Olympics, so perhaps consider having a bucket available.
The song is entitled "I don't know how to sing flamenco"; it would seem that this is only one of many things Von Hohenlohe cannot do...
Hohenlohe founded the Mexican Ski Federation in 1981. He first skied for Mexico at a Winter Olympics at the 1984 games in Sarajevo, and managed to finish 26th in slalom. After the 1984 Winter Olympics, Hohenlohe managed to participate in 1988, 1992, and 1994 Games. He qualified for the 2006 Winter Olympics in Turin, Italy, but the Mexican Olympic Committee decided not to send a one-man team to the Winter Games that year.

Hohenlohe has stated that the only reason why he continues to participate is because it seems that the "exotic skiers" (those from countries without a tradition in winter sports) are disappearing, and that he wants to keep that tradition alive. Since 1982, he has participated in 15 World Championships and set a World Record. Hohenlohe was expected to retire following the 2007 Alpine Skiing World Championships, after breaking his leg during a World Cup slalom race on January 28, 2007, eliminating him from the competition in Åre.

He came back to competition in 2009 and competed in his 12th World Championship, the 2009 Alpine Skiing World Championships.

Hubertus was the sole athlete in the Mexican team at the 2010 Winter Olympics. He participated in two alpine skiing disciplines, the Men's Giant Slalom (78th) and the Men's Slalom (46th). At 51, he was the oldest athlete at the games.[11] He also competed at the 2014 Winter Olympics, where he was Mexico's sole athlete again. He participated in slalom but did not finish after a fall during the first run.[13]

In 2015, he was joined by the somewhat more serious Sarah Schleper on the Mexican ski team, doubling its size, at the FIS Alpine World Ski Championships of that year.

Von Hohenlohe decided to qualify for the 2018 Winter Olympics, he failed , but designed the race suits for the Mexican alpine skiers, who SIN hopes have now forgiven him.
Share This Article