A Milestone For Bartholet, Their First Gondola Lift In Austria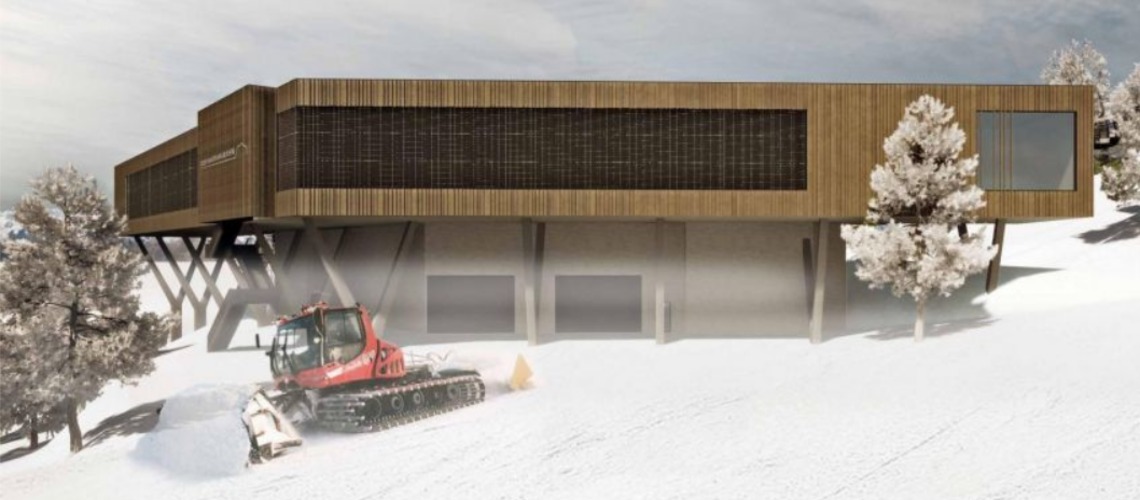 The Loser Bergbahnen in Altaussee are starting the milestone project "Loser Panoramabahn 2022" in cooperation with Bartholet. The management of the Loser is thus taken to a new level and forms a showcase project in the transition to a gentle and sustainable tourism concept. The lift will go into operation on December 8, 2022 and is the first Bartholet gondola lift in Austria.
Swiss cable car in Austria
The family-run Loser ski area in Altaussee stands for natural recreation and quality tourism, true to the motto: "We stand for better instead of more". Loser Bergbahnen share this quality awareness with the family company Bartholet Maschinenbau AG, which is known for Swiss quality, innovation and design. These are similarities that connect and enable successful cooperation. So far, Bartholet in Austria has completely renovated the stations of the Rigips Saint-Gobain material ropeway in Bad Aussee from 2013 to 2016 and this year the legendary one-man chair lift in the upholstered channel on the Präbichl is back in operation. With the construction of the new facility on the Loser, the first Bartholet gondola lift in Austria is now being built.
Future-proof Alpine mobility
The 10-person gondola lift overcomes a length of 3,497 m, has an angled middle station and connects the three most important traffic points on the Loser: Skiarena valley station - Kehre 11 middle station car park - Loser Alm mountain station car park. Construction will start in April 2022. From the 2022 ski season, the new system will replace the Loser-Jet 6-seater chairlift and the double chairlift, the concession of which will end next year. The facility makes access to the Loser more environmentally friendly. The entire facade of the middle station and the mountain station will be equipped with photovoltaic systems. In summer, the gondola acts as a flexible counterpart to the panorama street and thus reduces road traffic. Guests who use public transport in Ausseerland can get to the mountain much easier. The management takes place jointly.
Gondola ride with maximum comfort
The planned facility combines state-of-the-art technology with 76 comfortable gondolas in the high-quality design "Design by Porsche Design Studio". The luxurious gondolas offer passengers upholstered individual seats, an incomparable panoramic view and, thanks to the innovative dual spring system, a calm driving experience. In addition, the cabins are equipped with ski racks outside. The spacious interior enables the transport of bicycles, strollers and is wheelchair-friendly. The ventilation system with opening windows in both directions of travel and ventilation slots in the floor area guarantees optimal air circulation even in warm temperatures. With the new 10-seater gondola from Bartholet, the mountain station can be comfortably reached all year round within 13 minutes.
Technical data Loser Panoramabahn EUB10
Type of lift: detachable monocable gondola with 10-person cabins
Height of valley station: 858 m above sea level M.
Height of middle station: 1,401 m above sea level M. (garage)
Height of mountain station: 1,608 m above sea level M.
Difference in altitude: 750 m
Inclined length: 3,497 m
Supports: 22
Number of vehicles: 76
Driving speed: 6 m / s
Travel time: 13 min
Delivery rate: 1,800 people / hour or 2,000 people / hour. in the final stage
Drive: 570 kW / 389 kW
Rope: 52 mm
Share This Article