Leki MCT 12 Vario Carbon Cross Trail Pole Wins ISPO OutDoor Award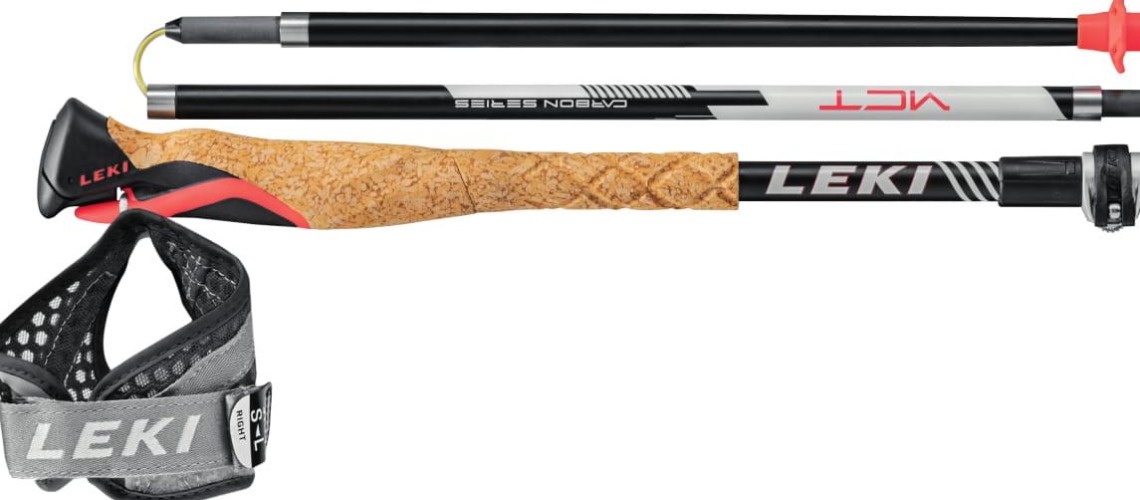 An international jury of experts awarded LEKI´s Cross Trail pole MCT 12 Vario Carbon with an OutDoor Award in the category "Outstanding OutDoor Winner 2019". Thus confirming the high market relevance of this innovation in a new pole category presented for the first time on the OutDoor by ISPO by the Swabian company.
LEKI developed the MCT 12 Vario Carbon for all those who want to move fast in the mountains. With this pole the world´s leading pole manufacturer serves a new target group, which has emerged in recent years: people who want to stay in shape by dynamic mountaineering. With an intense endurance training that allows flexible planning, takes little time and fits the schedule after a day of work or family time.
The outstanding Cross Trail pole MCT 12 Vario Carbon meets the highest technical and aesthetic requirements. The most striking feature is the Cross Shark grip. With its slim design it combines the speed and power transmission of the Trigger Shark system (with its click-in-and-out mechanism) with the downhill support of an ergonomic hiking grip.
The sophisticated technical details convinced the jury as much as the super slim design (shaft diameters: 12 mm) and the exclusive Core Locking Device (CLD) for intuitive length adjustment. The MCT 12 Vario Carbon is available in two length versions: 100 to 120 cm and 110 to 130 cm, with a weight of 190 g or 200 g and a pack size of 42 cm. Outstanding values for an outstanding product!
LEKI specialises in making poles – ski poles, trekking poles and Nordic walking poles as well as associated accessories. For over 60 years outdoor enthusiasts have appreciated the quality, value and innovative technology that goes into the products. LEKI poles are manufactured by a skilled and dedicated workforce in LEKI's own eco-friendly production facility in the heart of Europe. Any other pole is just a stick.

Share This Article