2018-19 Winter Season To End With A Splash This Weekend At Bogus Basin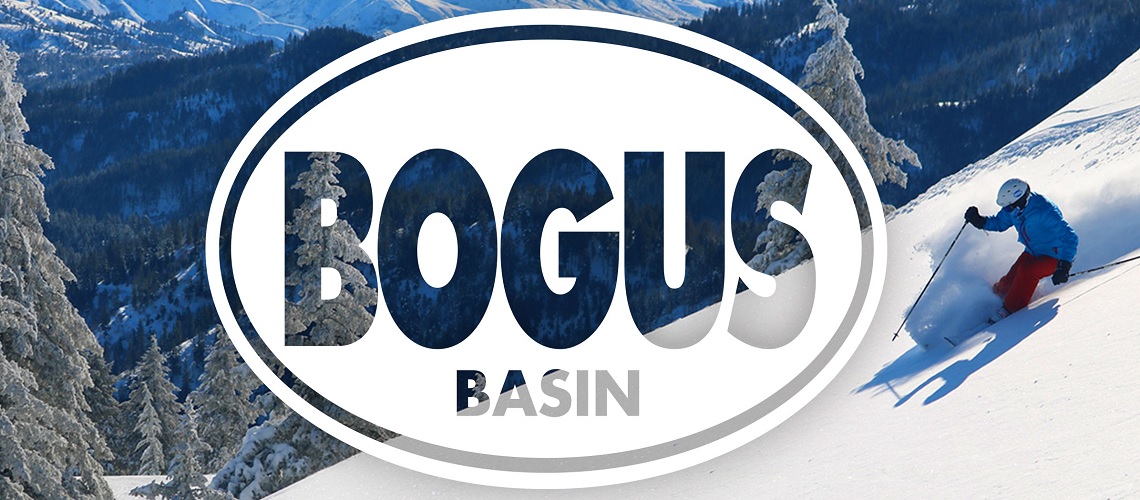 It's time for local ski and snowboard enthusiasts to head up to Bogus Basin to get in their final turns of the season. The nonprofit recreation area will officially end its 76th season this Sunday, April 14th. A host of events are planned, and the community is invited to join the festivities.
This has been a banner year for Bogus Basin. One of the most notable highlights was record-breaking snowfall throughout February. More than 12 feet of snow fell, resulting in the first time since 1940 that the area reached a base depth of 100 inches during the month. The snowfall undoubtedly boosted early season pass sales, leading to the March 14th announcement that the area would reinvest approximately $5 million back
into the operation to replace the Morning Star Chairlift with a high speed detachable quad. The new lift will be installed in time for the launch of the 2019-20 winter season. "This has been a fantastic year that still continues. It's amazing to have such good snow coverage into mid-April," said General Manager Brad Wilson. "We have many reasons to celebrate what has been an exceptional season."
Weekend highlights include the 4th Annual Pond Skim, a raffle for one of the soon-to-be-replaced Morning Star chairlift chairs, live music on Sunday's closing day, and more. A complete list of events is below. Activities are planned near the Simplot Base Area, where skiers and non-skiers alike can watch the fun while taking in the views from Bogus Creek Plaza. For more information, visit www.bogusbasin.org.
CLOSING WEEKEND ACTIVITIES AT BOGUS BASIN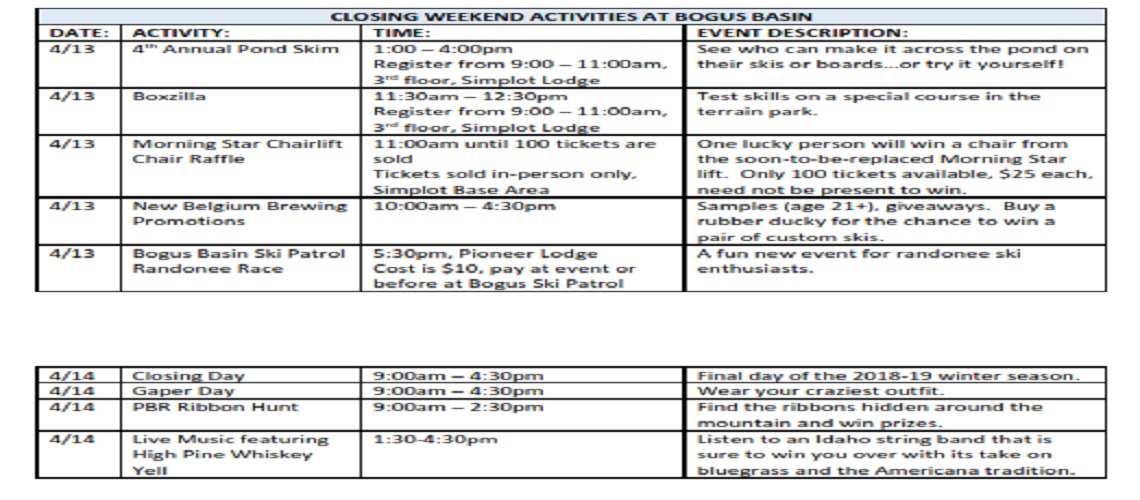 Share This Article