UK Veteran And Ground-breaking Mountaineer Reunited With Climber He Helped Save After World's Highest Rescue.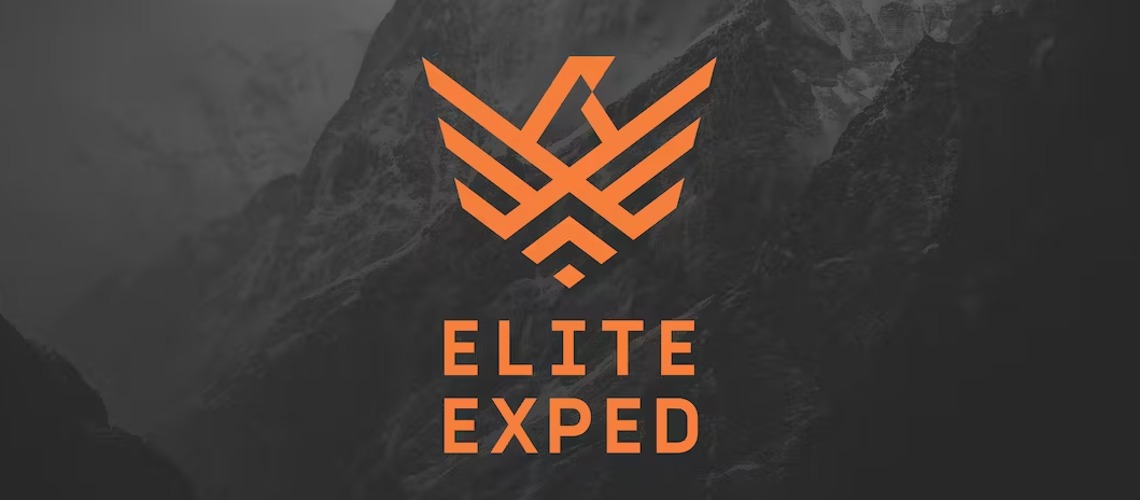 Ground-breaking record holder Nimsdai 'Nims' Purja and his Elite Exped team performed the world's highest altitude rescue mission from the South Summit (8,749m.)
Over 8,000m is known as the 'Death Zone' – the altitude above which the pressure of oxygen is insufficient to sustain human life for long. Climbers have to use supplementary oxygen to survive. This year marks 70 years since the first Everest summit on May 29th, 1953 by Sir Edmund Hillary and Sherpa Tenzing Norgay.
Nims and his Elite Exped team summited Everest on May 16th and were on their way down from the summit (8,848m) when they found the climber, from another guiding company, on an area known as the South Summit (8,749m.)
Nims said: "We found the climber, from another team, at the South Summit of Everest (8,749m). The climber had been there overnight.
"I am thankful to my clients Jack and Will Lundin, for releasing me and Pasang Jharok to go and help with this rescue. Thank you to Anna Gutu for releasing Yukta and Alasdair McKenzie for releasing Ki Temba to help. Even though they have paid us to be their guide, our clients kindly released us to help in this rescue. "Together we brought the climber all the way down to Camp 4 (7,950m) and there we handed the climber into the care of two Sherpas from the other guiding company.
"I am very proud of my Elite Exped team and clients – on the mountain we are all onecommunity and we look out for each other."
The whole Elite Exped team then reunited at Camp 4 and made their way back to Base Camp.
Once Nims and his Elite Exped team were back in Kathmandu, they were reunited with the climber, Captain Dipendra Singh Khatri, who is currently recovering in hospital there. Captain Dipendra had been medically evacuated from the mountain after reaching the lower camps.
Speaking about the reunion Nims said: "It was such a happy moment to see him recovering well in Kathmandu. This is a great result – when you put so much effort into a rescue and risk so much to try and save someone's life – to see them recovering well in safety is the best feeling. It's hard to describe that feeling that you have made a real difference and saved a life.
"Sadly, not all high-altitude rescues have this happy outcome – rescue missions like this are life and death in the Big Mountains. Sadly, some of those we tried to rescue during 14 Peaks unfortunately died, even though we gave our everything, even putting aside our mission to try and save lives. That's what makes this positive outcome so fantastic for my whole team. "I wish you a great onward recovery journey Brother!"
Nims is the ground-breaking mountaineer who climbed all 14 of the world's 'Death Zone' peaks over 8,000m in just 6 months and 6 days. He led the first winter ascent of the 'Savage Mountain' K2 and his record-breaking journey was documented in the Netflix film, 14 Peaks: Nothing Is Impossible.
Nims, who was born in Nepal, is a veteran of 16 Years in the UK military – serving six years in the Brigade of Gurkhas and then becoming the first Gurkha to ever join the Special Boat Service. He was in the UK Special Forces for 10 years before leaving in 2019 to pursue his 14 Peaks mission, aimed at inspiring the world to know that nothing is impossible and to help raise the name of the Nepalese climbing community.
Nims has now led 34 out of 34 successful expeds to summit the 8,000er peaks. During the 14 Peaks Challenge Nims and his team were involved in the rescues of four climbers. Previously Nims received an MBE in 2018 for outstanding achievement in extreme high- altitude mountaineering by the Queen for the rescue he carried out in 2016, saving the Gurkha expedition from failing and his achievements on the higher 8000ers in 2017.
The only guiding company built on UK Special Forces and Sherpa heritage, Elite Exped is the world record-breaking guiding company.
Founded by 14 Peaks record-breaking mountaineer Nimsdai 'Nims' Purja, Elite Exped will take you above and beyond with breath-taking, high-altitude adventures. With an un-matched reputation for safety and summit success on 6,000 and 8,000m peaks, Elite Exped lead from the front.
Founder and CEO Nims is the multi world record breaking mountaineer who climbed all 14 of the world's 'Death Zone' peaks over 8,000m in just 6 months and 6 days.
Director Mingma David Sherpa is the youngest person to summit all 14 Peaks, he is a K2 Winter record holder and the only person on the planet to have summitted K2 five times – while Director Mingma Tenzi Sherpa is the legend that single-handedly fixed the lines around the Bottleneck during K2 Winter and is a world-record breaker as well. Just like the company's ethos 'ALWAYS A LITTLE HIGHER', the Elite Exped team takes pride in roviding the best service and experience. Eliteexped.com
Share This Article