Transworld Snowboarding RIP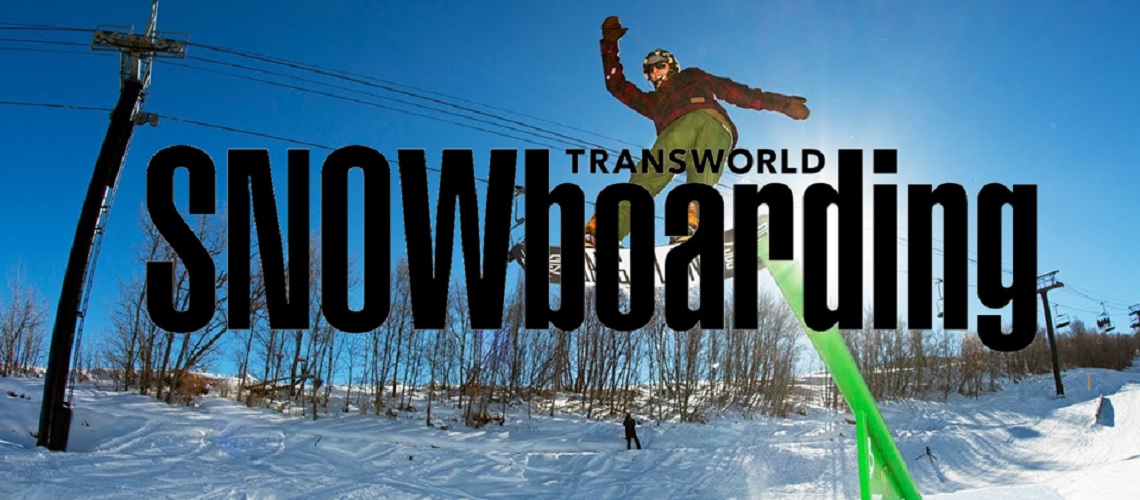 American Media, which last month acquired 14 adventure and sports-media brands from TEN: Publishing's Adventure Sports Network, is already cutting titles; quietly closing Transworld Snowboarding and eliminating the print-magazine aspect of Transworld Skateboarding.
Regarding Transworld Snowboarding, an AMI spokesman shared a note that went out today to "valued partners, saying:
"Effective immediately, Snowboarder will be the sole snowboarding brand of the new Adventure Sports Network Group, part of American Media's Active Lifestyle Group. This is a truly an exciting time for Snowboarder as it heads into its thirty-second year with the most diversified, and exciting, content offering in its history. We know many of you have had a great relationship with Transworld Snowboarding, which helped revolutionize the industry and set the stage for other brands like Snowboarder. We look forward to continuing to work with you to better utilize Snowboarder to engage the huge, highly engaged audience that entertains, informs and inspires."
Transworld Snowboarding has been published since 1987 and was distributed internationally. Kevin Kinnear was the founding editor and Guy Motil was the first photo editor.From the launch of the magazine, the Transworld owners and editorial staff were instrumental in petitioning ski resorts to allow snowboarding.
Curiously it was the most widely subscribed snowboard magazine in the world with over 1.3 million copies sold annually compared to Snowboarder Magazine at 800,000 annually, which will continue to publish.
The news was shared with TW Skate subscribers via the following message, which promised a copy of sister publication Men's Journal Magazine as a replacement.
"Effective on February 1, 2019, Transworld Skateboarding will no longer be published. The last issue you will receive is the March/April 2019 issue. However, we are pleased to inform that for the remainder of your subscription you will receive Men's Journal Magazinewhich is now published by the same company that brought you Transworld Skateboarding."
Share This Article