TechnoAlpin Likes Talking About The Weather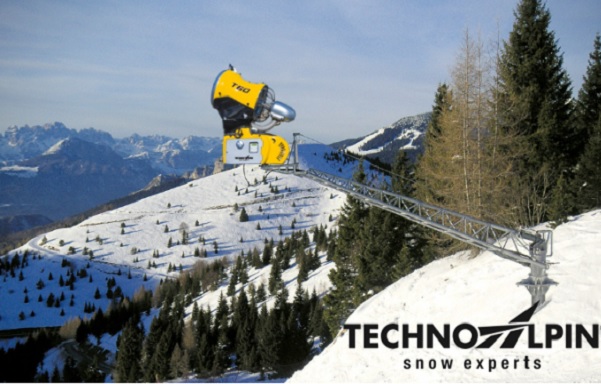 The weather service provided by TechnoAlpin is unique, with its precise forecasts proving a popular talking point and helping the people responsible for making economic decisions to know which settings and adjustments would be best in view of the weather conditions. TechnoAlpin offers the optimum control software for the efficient production of top-quality snow by way of ATASSplus. The software helps with the entire snowmaking process and provides a clear layout of complex data, thereby facilitating operation. The weather service provided by TechnoAlpin is the key to efficient utilization and reliable forecasting of atmospheric conditions.
The exploitation of optimum windows of opportunity for snowmaking enables potential savings and effective cost reductions because it is possible to produce more snow under better conditions by taking precise predictions into account. Not only does this save valuable resources but it also reduces costs. The accuracy of the forecasts also allows better scheduling of operating times and staff deployment. Exact outlook data can provide helpful input for business decisions when it comes to fixing snow schedules and opening dates for ski resorts.
Temperatures in alpine regions are variable, even over short distances. Many weather models therefore deliver readings of insufficient accuracy most of the time because the grid spacing is too large. TechnoAlpin works with MeteoGroup and is therefore able to integrate weather data from Europe's largest weather service in ATASSplus. The measurement method used for the forecasting is unique in the way in which it makes reference to different measurement data. The weather data of several macro forecast models for individual areas are combined and merged with local, current data. These current data are collected at the individual snow producers in the ski resort. Weather forecasts with pinpoint precision can be generated for individual sections of the system – even predicting the outlook for up to 10 days – by referring back to the weather data history from the past years.
Share This Article