TechnoAlpin: Keeping Snowmaking Systems In Perfect Working Order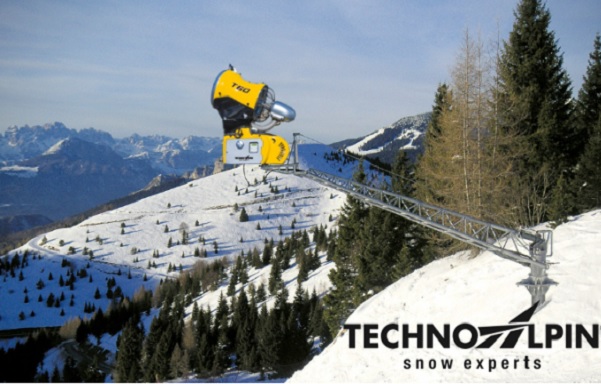 Winter in the northern hemisphere ended a few weeks ago, snow guns have been covered and the snowmaking systems are taking a short vacation for the next few months. That is why this is the right time to set up the equipment for the coming winter season. The complex technological systems consist of numerous hydraulic, mechanical and electronic components perfectly matched to each other. They should therefore be inspected annually to ensure that they produce energy-efficient snow and can guarantee reliable operation in winter. If a system is properly serviced, it will achieve maximum efficiency. This not only saves money but provides perfect slopes for skiers.
The reliability of a snowmaking system is extremely important. They not only have to be used all out at the start of the season, the temperature windows throughout the winter months must be exploited and they have to respond to short-term weather changes. TechnoAlpin offers service contracts for the entire system in order to simplify the process of regular maintenance. The service contracts can be taken out for the snow guns and the valves, for example. The electrical, mechanical and hydraulic systems of the snow guns are also inspected by trained technicians. Any irregularities found will be immediately rectified and optimal functionality guaranteed once more.
The machine rooms also need regular servicing. Pumps need to be re-adjusted and the vibrations measured. Thermal imaging cameras are used to detect heat sources. The pump and motor bearings are re-lubricated, and the valves, filters and slide valves inspected. Vibration measurements and oil analyses are carried out on the compressors, and filters are changed.
TechnoAlpin has been trained by the manufacturers for many years and is an authorized service workshop for Kaeser, Caprari and KSB. They place great importance on customer service and quality products.
Share This Article