TechnoAlpin: In The Summertime…Get The Snowmaking System Ready For Next Season.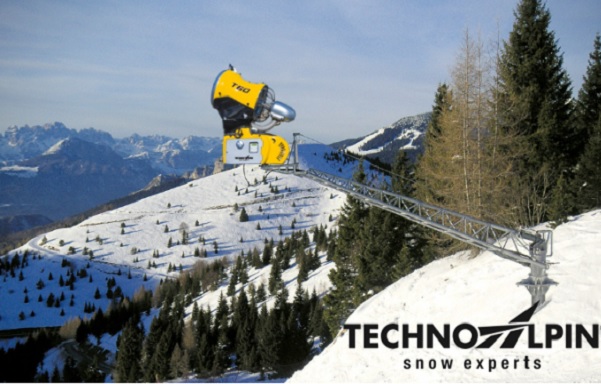 When the weather improves and the snow guns are taking a break, it is the perfect time to get the snowmaking system ready for next season. The global leader in snowmaking technology TechnoAlpin has ways of helping to optimize the preparation of the complex high-tech systems.
Snowmaking systems consist of a large number of hydraulic, mechanical and electronic components which are perfectly engineered for compatibility with each other. They should therefore be inspected annually to ensure that they produce energy-efficient snow and can guarantee reliable operation in winter. If a system is properly serviced, it will achieve maximum efficiency. Not only does this enable cost savings but it also makes it possible to provide perfect slope conditions for skiers.
The reliability of a snowmaking system is central to its performance. Not only must it be fully operational at the beginning of the season but it must also be capable of exploiting every opportunity to generate snow in the winter months when the temperature is right. TechnoAlpin offers service contracts for the entire system in order to simplify the regular maintenance processes. The service contracts can be taken out for the snow guns and the valves, for example. The electrics, mechanics and hydraulics of the snow guns are also inspected by trained engineers. Any irregularities which come to light are remedied immediately, restoring normal operation and guaranteeing optimum results.
The machine rooms also need regular servicing. Pumps need to be readjusted and the vibrations measured. Thermal imaging cameras are used to detect heat sources. The pump and motor bearings are re-lubricated, and the valves, filters and gate valves are inspected. Vibration measurements and oil analyses are carried out on the compressors, and filters are changed. The TechnoAlpin engineers have already been receiving training for years from the manufacturers of key components of the systems. TechnoAlpin places great emphasis on top customer service and quality products and is an authorized service and repair point for Kaeser, Caprari and KSB, as well as an OEM partner for Danfoss and Evoqua.
The TechnoAlpin base in Bolzano has its own workshop for repairs and maintenance, providing optimum conditions for the professional overhaul of pumps, mobile pumps, valves, snow guns, motors and fittings. This service point enables TechnoAlpin to offer the optimum repair service.
Share This Article