Swain Resort & 42 North Brewing Company Partner To Launch Basecamp Festival - Saturday, July 9th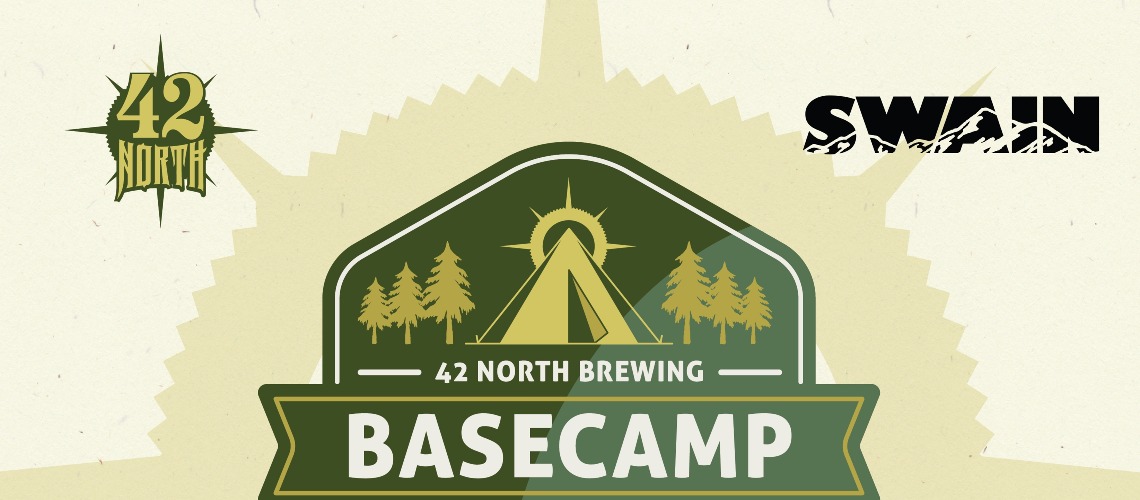 Swain Resort and 42 North Brewing Company have partnered to launch the Basecamp Festival on Saturday, July 9th. The inaugural event will include live music, craft beverages, and outdoor activities at the base of Swain Resort in Swain, NY.
The Basecamp music line-up will feature music from two of the most popular bands in New York. Kicking off the event will be the jam/groove trio, Organ Fairchild. In 2021, the Buffalo-based Organ Fairchild was voted the top statewide band in the NYS Music 'March Madness' competition.
Following Organ Fairchild, the roots quartet, Folkfaces, will bring their up-tempo mix of original and traditional music to the stage. Folkfaces recently wrapped up an East Coast tour and has performed at festivals and venues across the United States.
In addition to the music, Basecamp will offer fans chair lift rides, outdoor recreation, hiking, craft beverages, and a wide-array of local artisan vendors. Basecamp will also offer fans the opportunity to camp at the resort after a full-day at the mountain.
"We are thrilled to partner with 42 North to create this event. We both share the same passion for great music, great beer, and outdoor adventure", states Suzy Male, Director of Marketing for Swain. "We hope to make this an annual summer event at Swain," she added.
42 North, based in East Aurora, NY, was founded in 2015. 42 North prides itself on brewing artisan ales and lagers and has a genuine passion for outdoor sports and adventure.
A limited number of early bird tickets go on sale for $25 beginning Wednesday, April 6th. For an additional fee, camping and overnight RV parking will be available.
For more information on Basecamp or to purchase tickets, go to https://swain.com/basecamp/.
Share This Article