Stio Recognized By Outside Magazine's "Best Places To Work". Brand Expands Team To Support New Growth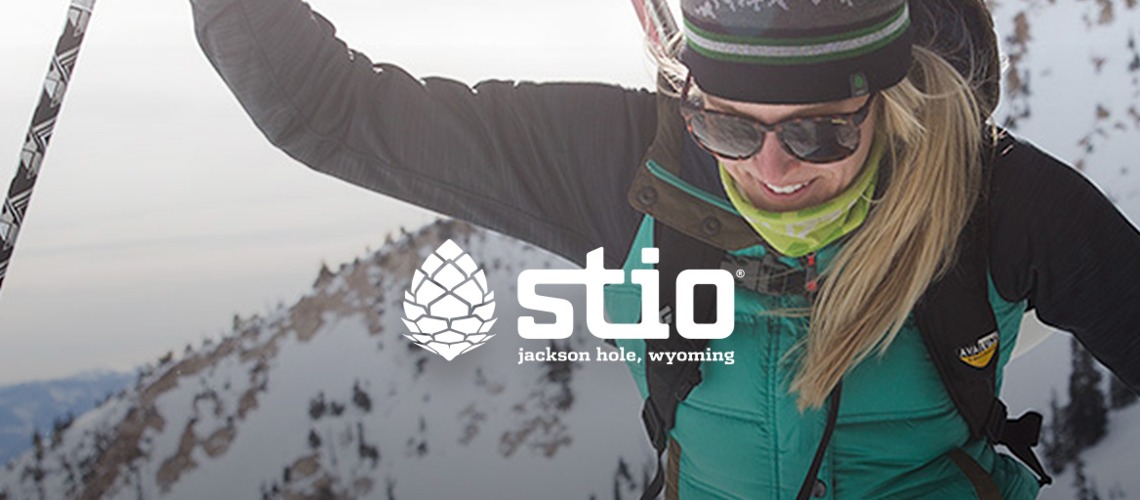 Stio, the mountain lifestyle brand headquartered in Jackson Hole, Wyoming, has been awarded an honorable mention in Outside Magazine's "Best Places to Work" for the fourth consecutive year in a row. This award comes during a time of significant growth as the brand builds its team for continued success leading into 2022.
From 2020-2021, Stio grew its team close to 30% with over 75 full-time and 40 part-time and seasonal employees on staff. In addition, the brand most recently added three new Mountain Studio™ retail locations to its portfolio, bringing the brand to seven storefronts total.
"To align with the growth of the brand, we had tremendous hiring goals for 2021 which provided us the opportunity to lean into our commitment to an inclusive hiring process," said Mindy Düster, senior human resources manager at Stio. "We have engaged with unique candidates all over the country, re-imagined traditional 'in person' roles, and are fully committed to a dynamic work environment in Jackson Hole and remotely. This has allowed us to bring in amazing new talent, including several key new leadership positions."
These key new hires include Jenny Wampler, who was recently appointed as Stio's vice president of technology. Wampler joins the team with deep technical knowledge in functional ERP and integration experience. Throughout her career, Wampler has consulted for several large corporations and small start-ups including Amazon,Taulia, Earnd and Greensill on project management, business process improvement, software implementation and sales. In her role with Stio, Wampler will ensure the smooth function and expansion of Stio's systems landscape to support the brand's significant and sustainable business growth.
Sarah Niklas has also come aboard as the brand's communications and public relations manager. Niklas joins the team with nearly a decade of experience in the public relations sector of the outdoor industry and brings a large network of strong and established media relationships within the outdoor, fitness, style and travel categories. In this position, Niklas will develop Stio's PR strategy while sharing the brand's key styles and latest initiatives for each season with both outdoor and mainstream media.
Share This Article