Skiline Launches Its Club Med Winter Ski Holidays For The 2023-24 Season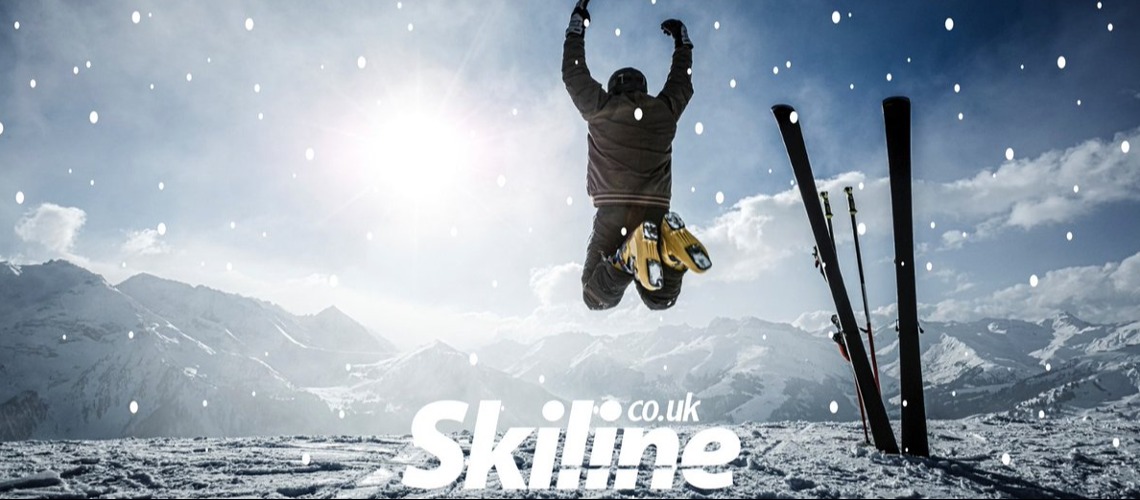 Ski Line, one of the UK's largest ski specialist travel agents, is launching the final holidays in its popular Club Med winter programme for the 2023-24 season today.
Ski Line launches its final Club Med ski holidays for next season today
The all-inclusive holidays are based in France, Italy, Switzerland, Canada and Japan
Key dates sell out quickly and Club Med does not reduce its prices
With key dates normally selling out fast and prices 'never being discounted', winter holidaymakers will be encouraged to book early to get their preferred dates and destinations.
Ski Line has eighteen Club Med destinations available for the 2023-23 winter season, including the newly opened Club Med Tignes (opened December 2022) as well as resorts across the French Alps, Italy, Switzerland, Canada and Japan.
All prices shown include flights. Club Med is an all-inclusive resort package with meals, drinks, lift passes, ski lessons and entertainment included in the price of a holiday.
Managing Director of Ski Line, Angus Kinloch, said: "As Club Med's top performing ski agent, Ski Line is excited to see the second part of Club Med's ski holiday programme come on sale today. Especially as today Club Med launch prices for 2023/4 ski season at the ever-popular Arcs extreme and Serre Chevalier, which are two of Club Med's best priced ski resorts. At a time when value for money is going to be even more important, Club Med's all-inclusive holidays deliver just that. Discounts of up to 20% are only guaranteed for the first three days of the launch. After three days, once sales have reached a point the discounts are reduced or removed altogether. Consequently, it's the peak dates that sell out first. Importantly the UK half term clashes with the busy Paris schools, so demand will be high for skiing over the February half term week in 2024".
Club Med winter 2023-24 pricing (includes return flights, 7 nights' accommodation, food and drink, lift pass for 6 days, skiing lessons for 6 days, airport transfers).
France:
Club Med La Plagne 2100 – from £1,548pp
Club Med Val Thorens Sensations – from £1,595pp
Club Med Valmorel – from £1,647pp
Club Med Peisey-Vallandry – from £1,755pp
Club Med Grand Massif Samoens – from £1,765pp
Club Med La Rosiere – from £1,827pp
Club Med Tignes – from £1,891pp
Club Med Les Arcs Panorama – from £1,892pp
Club Med L'Alpe d'Huez La Sarenne – from £1,896pp
Club Med Val-d'Isere – from £2,229pp
Club Med Arcs Extreme – from £1,494pp
Club Med Serre-Chevalier – from £1,459pp
Japan:
Club Med Sahoro Hokkaido – from £2,967pp
Club Med Tomamu Hokkaido – from £3,782pp
Club Med Kiroro Peak – from £3,112pp
Italy:
Club Med Pragelato Via Lattea – from £1,706pp
Switzerland:
Club Med Saint Moritz Roi Soleil – from £1,648pp
Canada:
Club Med Quebec Charlevoix – from £2,204pp
Bookings: www.skiline.co.uk/tour-operators/club-med-skiing-holidays, 020 8313 3999
Skiline is a specialist, award winning and ABTA bonded winter sports holiday travel agent, founded in 1995.
Its team of staff are widely regarded as being some of the most experienced ski holiday experts in the industry. The company helps over 15,000 people with their skiing and snowboarding holidays every winter.
There's a number of holidays available across ten countries including Andorra, Austria, Bulgaria, Canada, Finland, France, Italy, Japan, Switzerland and the United States.
Skiline was the first UK agent to offer the Club Med winter holidays and is an exclusive agent for Travelski, the direct Eurostar train operator to the Alps.
Share This Article