Selema Masekela Returns To Host Flagship Broadcast Of X Games Aspen 2023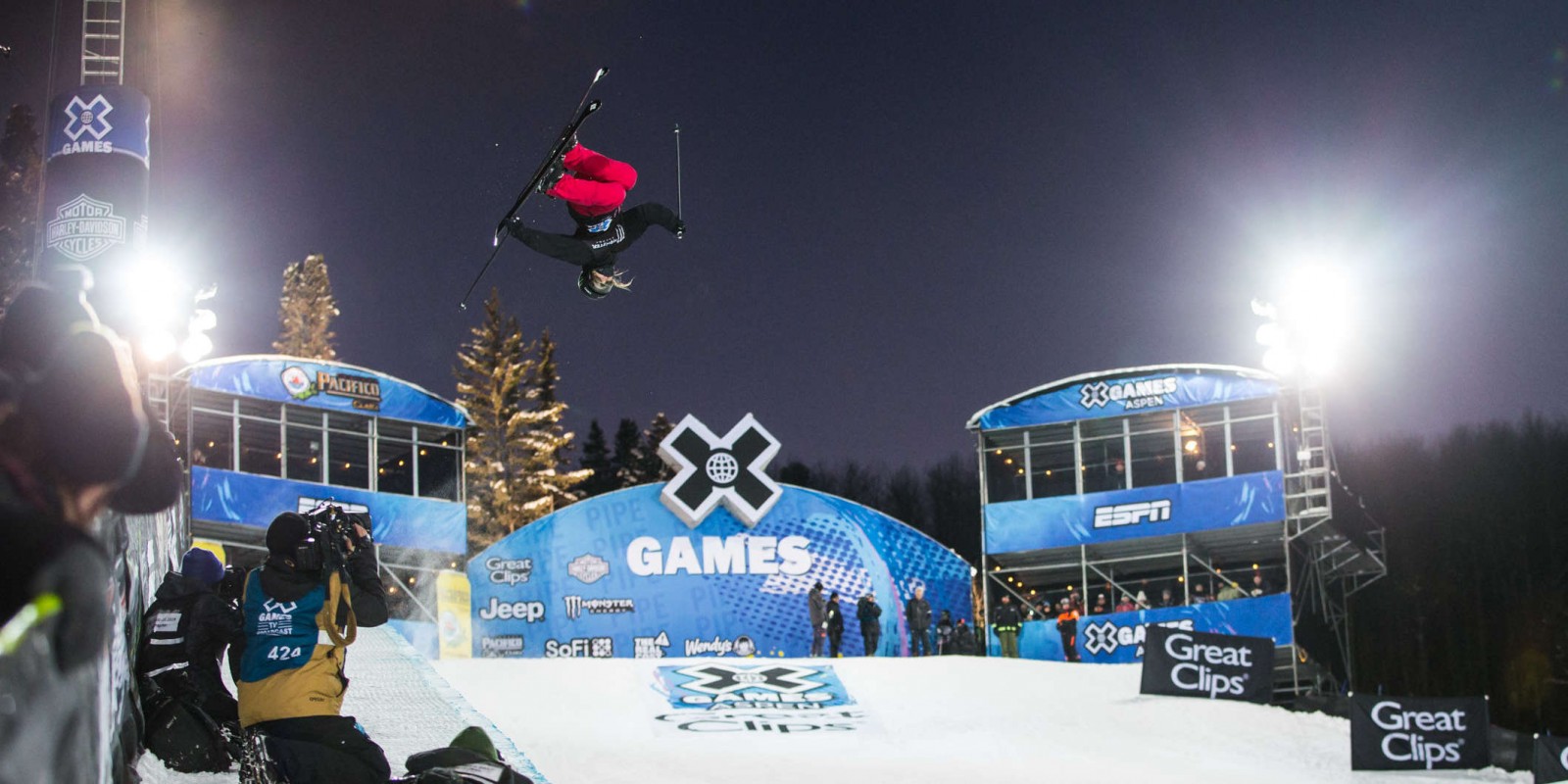 X Games welcomes back Selema Masekela as host of the X Games Aspen 2023 flagship broadcast taking place in Aspen, Colorado, January 27th -29th. He also will be joined by Victoria Arlen for an upcoming X Games preview show on ESPN on Sunday, January 15th, from 6-7 pm ET.
Masekela rejoins the franchise after a 10-year absence. "Hosting the X Games changed my life – my action sports passions were converted overnight into a professional broadcasting career," said Selema Masekela, host of X Games Aspen 2023. "I'm excited to return and share the next generation's stories while being part of the evolution of X Games. I can't wait to see how the planet's best athletes add to the list of the best moments in sports history."
The preview show features X Games athletes current and past, ranging from Chloe Kim, Eileen Gu, Scotty James, Alex Ferreira, Alex Hall, Mark McMorris, Zoi Sadowski-Synnott, and Marcus Kleveland. Each of the athletes reminisce about their favorite X Games moments and provide some predictions of what's to come.
"Selema is one of the most iconic figures and voices in action sports. We are honored to have him return to the X Games family and lead our on-air broadcast team," said Steve Flisler, X Games CEO. "In his new role he will serve as our lead anchor, a coach to all talent, and be a consulting producer on the team. Selema has been in front of the camera for so many legendary X Games feats, and we can't wait for him to be a part of our new chapter!"
X Games Aspen also will be streamed live, with extended coverage and simulcast competitions on YouTube and Twitch with co-hosts Jack Mitrani and Hannah Rad. Joining the hosts all weekend are experienced broadcasting teams: Brandon Graham and Craig McMorris return to cover the Snowboard contests, while Jimmy Coleman, Jen Hudak, and Tom Wallisch reprise their roles for Ski. In addition, Jonathan "DC" Oetken again will handle reporting duties.
X Games Aspen 2023 will return to Buttermilk in Aspen Snowmass for the 22nd consecutive year, featuring the world's best action sports athletes competing for gold from January 27-29. Live event coverage will be broadcast on ESPN and ABC. Follow @xgames across digital and social media platforms to get the most up-to-date information as it's released or visit http://www.xgames.com.
Selema Masekela is a beloved host, actor, entrepreneur, philanthropist, musician, and avid outdoor lover. Selema thrives as a Black man who has historically been 'the only' in the spaces of action sports and entertainment. It's these unique life experiences that pushes Selema to be a narrator of the human experience - highlighting people & places through lenses that break molds & redefine culture.
Share This Article